presents
Majoring in Life
Reasons why you need to go to church, and five qualities of a good church.
---
Scripture passages in this lesson are linked to this page for easy access.

presents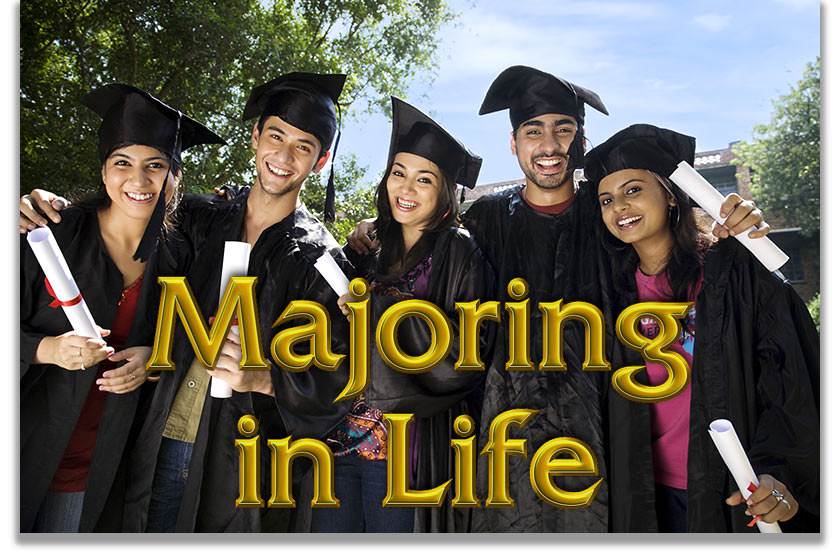 Lesson 8: A Sunday Morning Drive
(Guidelines for finding the church you really do need)
Text written and copyrighted © 2002 by Manfred Koehler. Used by permission. All rights reserved.)
---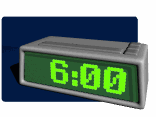 You're not even awake when your hand whips out, knocking the shrill alarm clock off its stand. It clatters to the floor. Your heart touches your tonsils.
Did I break it? You slowly shake your head, painfully aware that the clock is almost new. You've been on campus only two months, and money's already kind of tight.
With a poorly stifled groan, you roll over. A rigid arm pushes out from under the sheets, whirling randomly around the floor, in search of the wayward clock. You can't possibly see yet, so it takes a while. But you find it because you're getting good at locating things, even with no eyes and one-tenth of a brain.
Rolling onto your back, you hold the clock at arm's length, stretch your eyebrows, and gaze. The numbers are too foggy to read. You depress the LED light switch. The thought registers with the speed of cold molasses: That won't help in broad daylight.
Rather than bending your elbow, you lift your head, blinking the bleariness back, trying really hard to see. The effort sends your mind into a swirl. Collapsing back onto the pillow, you squeeze your eyes shut, staring at the shimmering kaleidoscope inside your skull. Your arm falls to your side. Your hand goes limp.
And the clock clatters to the floor.
It's Sunday morning. Time to get excited about going to church.
Do You Need to Be Sold?
One of the first things many Christian students wonder when they're finally on their own is, "Do I need to go to church now?" If you find yourself asking that, it's likely your church experience was a negative one.
Why Not?
The reasons for not wanting to go to church can be complicated, but they may boil down to one or more of the following bones of contention. This lesson series takes a stab—in other lessons—at helping you with these very issues:
Someone at church did me wrong (lesson three).
I don't have any friends who'll go to church with me (lesson five).
Church activities wore me out (lesson eleven).
My parents dragged me to church every week (lesson fourteen).
The church is full of hypocrites (lesson fifteen).
I'm too busy for church (lesson twenty).
I never get anything out of church. (You may simply need to experience a good church. They're out there. This lesson should help.)
Why Go?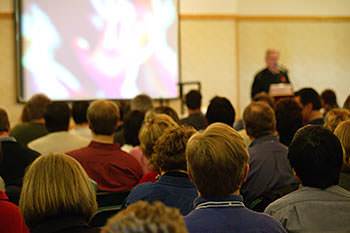 God's desire to see Christians spending time with each other runs deep. He has your best interests at heart:
"Let us not give up meeting together, as some are in the habit of doing, but let us encourage one another—and all the more as you see the Day approaching" (Hebrews 10:25).
Did you catch that? The closer we get to Christ's Second Coming—the Day—the more we need to be around other Christians. A good church is a great place to find them.
There are two other words in that verse that may sell you on the need for meeting with other Christians: one another. Take a computer Bible and do a word search in the New Testament using that short phrase. You'll come up with a list of references that make an interesting meditation. Here's a sample of what you'll find:
"Serve one another"

(Galatians 5:13).

"Be kind and compassionate to one another"

(Ephesians 4:32).

"Teach and admonish one another"

(Colossians 3:16).

"Encourage one another"

(1 Thessalonians 5:11).

"Spur one another on toward love and good deeds"

(Hebrews 10:24).

"Love one another deeply, from the heart"

(1 Peter 1:22).

"Live in harmony with one another"

(1 Peter 3:8).

"Offer hospitality to one another"

(1 Peter 4:9).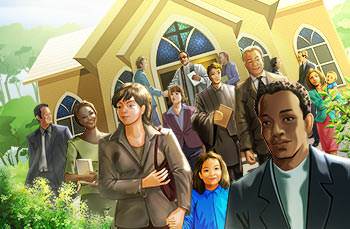 You understand that church in God's mind is something other than a building and goes way beyond mere meetings. Church is people. Church equals fellow believers. Church means family. You need to go to church to discover the joy of "one-anothering."
You can't get there hiding in your dorm room on a Sunday morning. And the unhappy alternative is a skewed spirit, a shriveled soul, a Christian hermit. Not a good place to be.
So get up and take a Sunday morning drive.
Good Church Ingredients
Your church experience depends much on the quality of the church you attend. You need a good church. While shopping around for a wholesome place to spend a Sunday, consider the following five qualities.
A good church: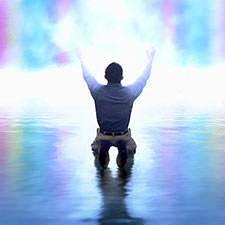 Touches Your Spirit
Jesus said, "God is spirit, and his worshipers must worship in spirit and in truth" (John 4:24). Some churches, for whatever reason, have no spirit. You walk inside, and icicles hang off the hymnal racks. The Bible may be present, but its presentation fails to stir the soul.
Find a church that challenges you to greater love, worship, and obedience toward God. At the same time, stay away from the extremes. A church that's all "spirit" with no truth is a scary place to be.
Teaches the Scriptures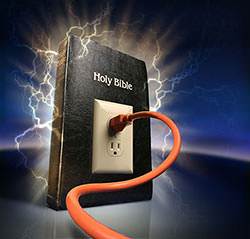 A solid we-need-to-understand-the-Bible mindset provides the check and balance necessary for true spiritual worship. Without it, religion becomes a wild, emotional roller coaster, with no safety harness and huge gaps in the rails. Any church that does not clearly present the Scriptures as the authoritative Word of God will be rife with error. Don't go there.
Provides Solid Mentors
Paul had an intense desire to pass his understanding of walking with Jesus on to the Timothys, Tituses, and Silases of his life. It was a passion he carried right to his last letter, written just before he died (2 Timothy 2:1-2). A good church will have several people with Paul's passion for discipleship. That's a support base you really want to have. If you can't hook up with a good mentor, find a place where you can.
Exercises Your Gifts
As you grow in your relationship with Jesus, your desire to serve him will also grow. Find a church that will utilize the gifts and talents God has given you (2 Timothy 1:6).
Is All About Jesus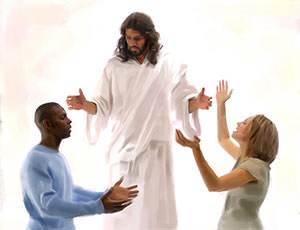 Any church that continually speaks in generic terms about "God," with little mention of his Son, is missing the point. Make sure Christ is clearly in the picture. Peter, one of Jesus' best friends, made Christ central: "But grow in the grace and knowledge of our Lord and Savior Jesus Christ" (2 Peter 3:18). If a church doesn't help you know Jesus better, it's the wrong church.
Find a place with all five of the above, and you've got an excellent church. Be there. You don't want to miss it.
When No Church Qualifies
It's possible that your nearest good church is way off in the next province or state. Assuming you've been thorough in your search, and not overly dismissive, you've got a challenge ahead. You have a couple of choices besides just staying home.
Option 1: Settle for a less-than-good church, with the intention of making a difference.
Don't be divisive, but do be a blessing. It'll take courage, but God may use you to turn that place around.
Option 2: Start your own cell church right on campus.
You'll have to motivate other Christians who are in the same quandary as you. And you'll want to find good leadership. It'll take effort, but the ride could be well worth it.
Do I need to go to church now? The exciting answer is, "Yes!"
---