under a special agreement with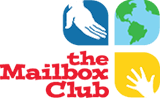 presents "See and Do" Series 2
---
NOTE TO PARENTS:
The little graphics inside the text are inserted so that your child can say the name of that person or thing the next time the graphic appears. Encouraging them to do this will make the lesson more interactive and interesting for them.

under a special agreement with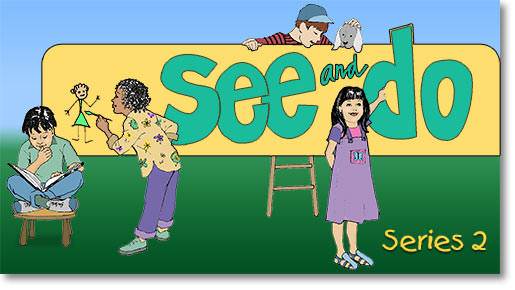 Lesson 2

---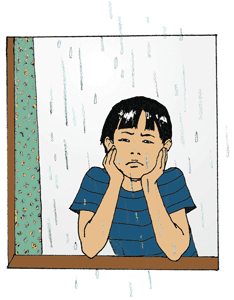 Ken looked out the window at the rain

. He was tired of staying in the house

. Ken looked at his picture book. Then he watched the

on the window. "Please, Mother, may I go out and play now?" asked Ken.
"No, not yet," said Mother. "It is still raining. You may go out when the

stops. Remember, I don't want you to get wet."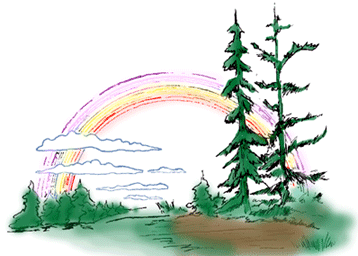 Soon the

did stop, and Mother said, "Look, there is a beautiful rainbow in the sky! The

has stopped. You may go out now."
Ken excitedly put his boots on. "Don't go in the puddles and get wet," Mother called to Ken as he ran out of the door.
Ken was so happy to get outside. He walked down the road. He saw many little puddles. Then he saw a big, big puddle!
"Oh," said Ken to himself, "it would be so much fun if I just stepped in the edge of the big puddle! Mother will never know." Splash went one foot into the water! Splash went the other foot into the water! Ken began to run through the puddle.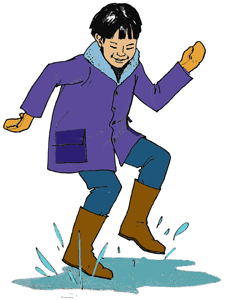 "This is fun!" Ken thought. He laughed as he jumped and splashed through the big puddle.
SPLASH! SPLASH! SPLASH!
Suddenly his foot slipped, and down he went! "Oops," said Ken. He got up as fast as he could and looked down at his clothes.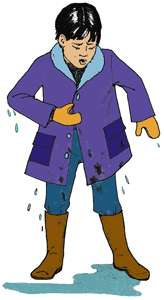 "Oh, no!" Ken cried out. "My pants and shirt are muddy! What will Mother say?"
Ken did not want to go into the

. He did not want to see his mother. He knew that he had done something wrong—he had disobeyed.
Ken heard Mother calling. He did not answer. Mother called again. She came to find Ken and took him into the

.
Mother told Ken to take off his wet clothes. Then he had to put on his pajamas and go to bed for two hours.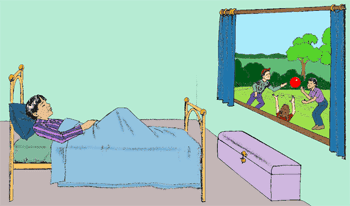 The window was open and Ken could see and hear his friends playing outside. Ken felt very, very bad. He cried. He remembered that God says in the Bible, "Children, obey your parents."
Ken pulled the covers over his head. But he still felt bad. Then he began to talk to the Lord Jesus.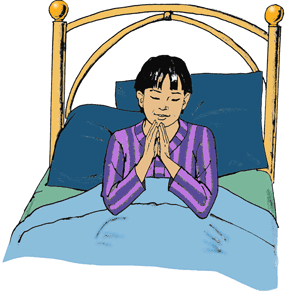 "Dear Lord Jesus, I remember the Bible says that if we tell God that we are sorry for our sins, God will forgive us.
"Mother told me not to go into the puddles and get wet. But I did it anyway. I disobeyed Mother. I am sorry.
"Please forgive me. I am glad that You love me, and that You died for all my sins. Thank You for forgiving me. Amen."
Now Ken felt much better. Finally, the big hand on the clock had gone around two times. Ken jumped out of bed, put his clothes on, and ran to Mother.
"Mother, I am sorry. I want to obey you all the time. I will try harder to do what is right."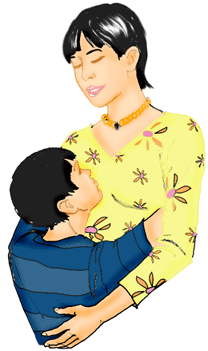 Mother hugged Ken. He was so happy. Then Ken asked his Mother, "Why does it

when I want to go outside and play?"
Mother answered, "

is a gift from God. If there was no

, we would not have food to eat. Plants need

and sunshine to grow."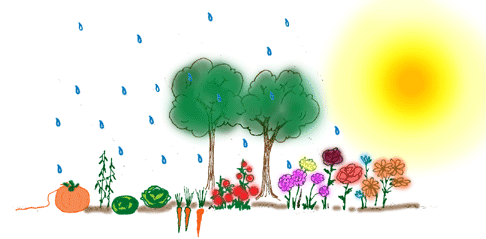 "

also brings us water to drink," said Ken. "I am glad it rained, and I still have time to play."
---
Two Good Rules for Boys and Girls:
Rule 1: I will try to always obey my parents.
Rule 2: If I disobey my parents, I will ask God to forgive me, and I will also ask my parents to forgive me.
---
Learn this verse so you can say it:
---
Now click on the Questions link below so you can do the questions. And then be sure to go on to the next lesson.