presents the Boy & the Cabin series 1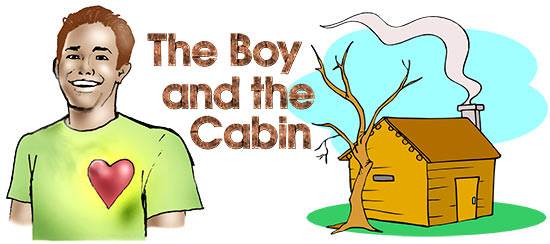 Series 1
A true story about a boy and the cabin he learned about God in.
Written by Vaughan Durston, Founding President of U.B. David & I'll B. Jonathan, Inc.
Lesson 3: God is All Knowing
To hear this story read by the author, click the play button:
At the cabin, as a young boy with Mr. and Mrs. Campbell, I learned that God is all-knowing. This means that God knows everything about what has happened, what is happening and what will happen. He knows the end from the beginning. Hebrews 4:13b says, "Everything is uncovered and laid bare before the eyes of him to whom we must give account."
God knows the number of hairs on each head and sees the sparrow that falls. He sees as well in the dark as He does in the light. Nothing is hid from Him.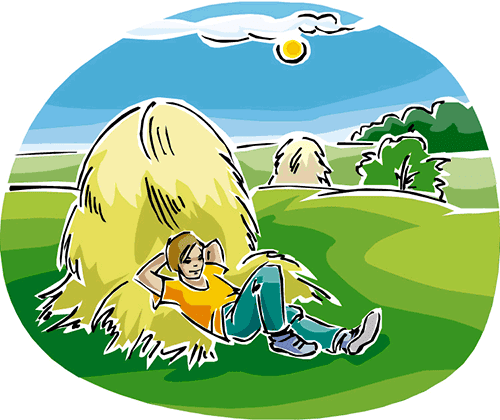 When I heard these things, I began to understand that God saw me lying on the grass, wondering about God and heaven and how it was that He sent the Campbells to my area to tell me about God.
It wasn't long after that when my brother, Dean, lost his wristwatch in a large hayfield on our farm.
When we got together for dinner that day, we all heard about the problem. We remembered what we had learned about God, and that He knew exactly where the watch was in that field. My twin brother Con suggested, "God knows where that watch is, so why don't we pray and ask God to show us where it is?"
We bowed our heads and prayed, and after dinner, we headed back out across the large field where the tractor and the haystack was. Dean, who lost the watch, had been driving the tractor up and down the field that morning sweeping up the hay with a large hay fork on the front of the tractor. He had been all over the field, so the watch could have been anywhere.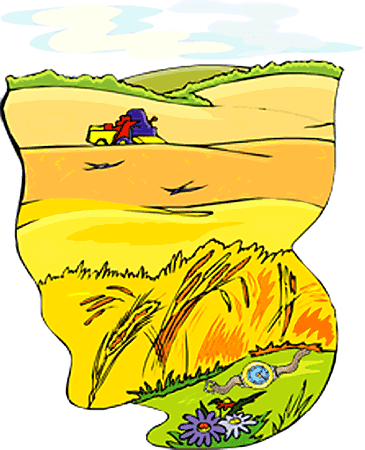 We had all walked about halfway across the field to where the tractor and haystack were, when someone cried out, "There's the watch!" It was lying on the ground right in front of us, still keeping perfect time. We all began to shout, "God does see and know everything! Today, He saw us, heard our prayer, and showed us where the watch was! Isn't He wonderful?"
You may ask, "Am I special to God?" The answer is, "We are all special to God. God loves everyone of us and wants to do things for us." More important questions though are, "Is God special to you? Do you love God? Do you want to know Him, please Him, and obey Him? Is God so special to you that you thank Him and praise Him for His blessings?"
The Campbells believed that God wants to give us firsthand experiences with Him. At the cabin, we learned what God did for Bible characters but this was a firsthand experience for us. It was a matter of us putting our faith in God and seeing Him answer our prayer. Many times as I would be in the cabin and hear what God did for others, I would say to myself, "I wonder, I wish, God would do something like that for me."
As you continue to read these stories you will read of other great answers to prayer. Regardless of how young or old you are, I hope you will find God real to you.
Another one of Mr. Campbell's favorite verses was: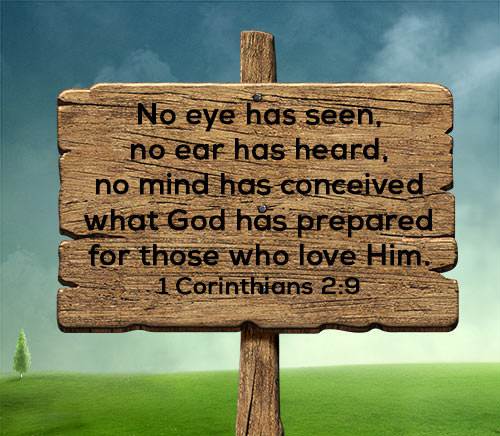 ---
---