under a special agreement with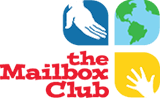 Timely Topics for Teens series
---
WE HIGHLY RECOMMEND using the VIDEO (mp4/webm) or FLASH version of these lessons, with lots of graphics and music. Just click this button...

If you like, you could go through the video version and then use this page for a quick review of the material.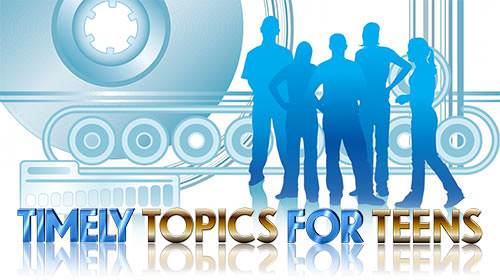 Lesson 16: Jesus is Coming Soon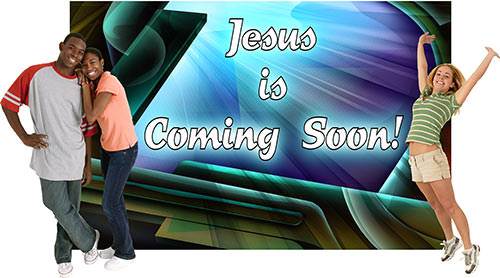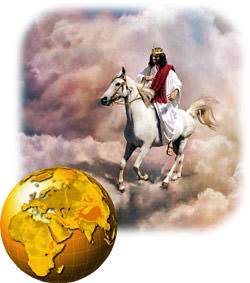 THIS EARTH IS GOING TO HAVE A GOLDEN AGE—a time when there will be no war, no hatred, no hunger, and no poverty.
Hard to believe? Yes, but it's true! This golden age will not be brought about by some action of the United Nations or by some new social program out of Washington. It will be brought about by the personal return of Jesus Christ.
Men have always dreamed of a perfect society, but they have never been able to produce it. Why? Because men are sinful and self-centered, and rebellious against God; therefore their plans have always failed and always will.
But God has a plan for this world, and His plan will not fail. His Son, Jesus Christ, is coming back to this earth to rule and to reign. He will bring in earth's golden age.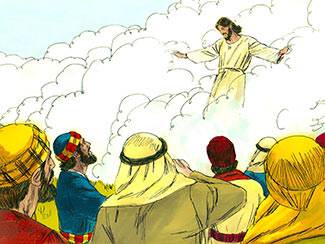 Jesus is coming again! He said so. He told His disciples,
"I go to prepare a place for you. And if I go and prepare a place for you, I will come again…" (John 14:2-3)
This message was repeated at the time of His ascension. As His disciples stood watching Him ascend into the clouds, two angels stood by them and said,
"Men of Galilee …why do you stand here looking into the sky? This same Jesus, who has been taken from you into heaven, will come back in the same way you have seen him go into heaven." (Acts 1:11 NIV)
That is plain enough. "This same Jesus will come back in the same way you have seen him go." Jesus is coming again!
What will happen when Jesus comes?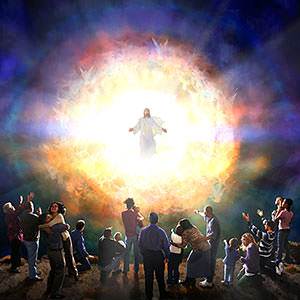 The Bible tells us that the second coming of Jesus will be in two parts: First, He will come for His believers; then, later on, He will return with His believers to set up His kingdom here on earth.
The second coming of the Lord Jesus will be a sudden and unexpected event. The Bible says,
"For the Lord Himself will descend from heaven with a shout, with the voice of an archangel, and with the trumpet of God. And the dead in Christ will rise first. Then we who are alive and remain shall be caught up together with them in the clouds to meet the Lord in the air." (1 Thessalonians 4:16-17)
All believers, both those who have died and those who are living when Jesus comes, will be caught up together to meet Him in the air. Just think of it—not one Christian will be left on the face of the earth. The telephones will be jammed as those who are left try to find out what happened to their Christian relatives. Teenagers will be running through the halls looking for their Christian friends, but they will be gone.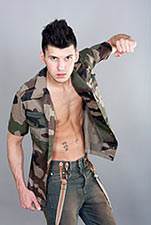 What will the world be like then? It will be a world without restraint or decency. Wickedness will abound—men will be free to do whatever they want to do. Of course, those who love wickedness will be glad that the Christians are out of the way.
The Antichrist appears
About the time the Christians are taken up to be with the Lord, an extraordinary man will appear on the earth. He will possess great leadership ability and marvelous powers. He will even be able to call down fire from heaven, but his power will not come from God—it will come from Satan. The Bible says,
"And then the lawless one will be revealed… [whose coming] will be in accordance with the work of Satan displayed in all kinds of counterfeit miracles, signs and wonders, and in every sort of evil that deceives those who are perishing." (2 Thessalonians 2:8-10 NIV)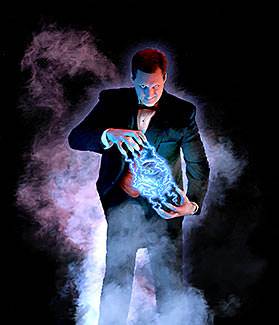 The Bible calls this man "the Antichrist." The word 'anti' means 'against.' He is against God and against Christ. What will the Antichrist do? He will deceive the world! He will deceive people into worshipping and serving him. You would think that those who had heard of Christ's second coming and had seen it take place would repent and turn to God, but this will not be so. God will allow the Antichrist to deceive them. The Bible says,
"because they refused to love the truth and so be saved… God sends them a powerful delusion so that they will believe the lie and so that all will be condemned who have not believed the truth but have delighted in wickedness." (2 Thessalonians 2:10-12 NIV)
What does this mean? It means simply this: If you will not believe the truth and receive Jesus Christ as your Savior, you will believe a lie and follow the Antichrist as your master.
The Antichrist will rule the world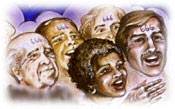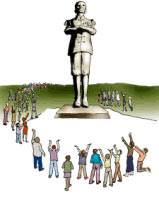 Through his deceit and his miraculous powers, the Antichrist will gain control of the whole world. He will set up a great image and require everyone to worship him and his image. He will require every person to receive a mark in his right hand or in his forehead. No one will be able to buy or sell without this mark. Those who refuse to receive the mark of the Antichrist will be in danger of being killed. For those who do receive it, the future is even worse. The Bible says,
"If anyone worships the beast and his image, and receives his mark on his forehead or on his hand he himself shall also drink of… the wrath of God…" (Revelation 14:9-10)
The Great Tribulation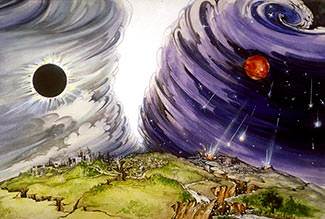 The first part of the Antichrist's reign will be a time of great prosperity, but the last three and one half years will be a time of unprecedented distress. There will be wars, pestilences, earthquakes and famines as God pours out His wrath upon a wicked, Christ-rejecting world.
The Bible says that there will be disturbances in the heavens. The sun will turn black. The moon will be blood-red. The stars will fall. Mountains and islands will be shaken out of place. One third of the inhabitants of the earth will be killed during this time. The Lord Jesus said,
"For then there will be great distress [tribulation], unequaled from the beginning of the world until now —and never to be equaled again." (Matthew 24:21 NIV)
The visible return of Jesus Christ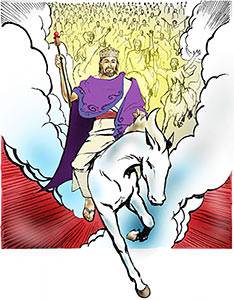 Following these terrible events, the Lord Jesus will return to this earth with His believers. This time, He is not coming as a meek and lowly Galilean. Instead, He is coming in great power and glory.
Jesus Christ is King of kings and Lord of lords. He is coming to put down all rebellion against God and to execute judgment against the wicked. The Bible says,
"Behold, the Lord comes with ten thousands of His saints, to execute judgment on all, to convict all who are ungodly among them of all their ungodly deeds which they have committed in an ungodly way, and of all the harsh things which ungodly sinners have spoken against Him." (Jude 14-15)
Christ's glorious reign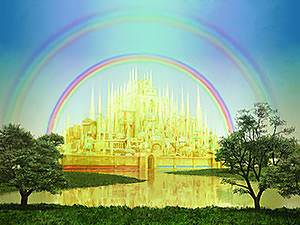 After He has triumphed over His enemies, the Lord will set up His kingdom here on earth. Psalm 72 describes His glorious reign:
"In His days the righteous shall flourish, And abundance of peace, Until the moon is no more… kings shall fall down before Him; All nations shall serve Him… blessed be His glorious name forever! And let the whole earth be filled with His glory." (Psalm 72:7,11,19)
The Great White Throne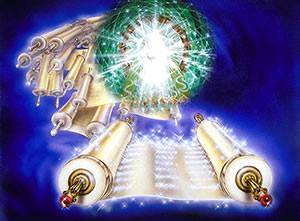 The Bible tells us that Jesus Christ will reign here on earth for one thousand years. After this will come the judgment of the Great White Throne. What is this? This is the judgment of the wicked dead, the unbelievers. The Apostle John described it like this:
"Then I saw a great white throne and Him who sat on it, from whose face the earth and the heaven fled away. And there was found no place for them. And I saw the dead, small and great, standing before God…" (Rev 20:11-12a)
If you continue to love sin and reject Christ, you will have to stand at the judgment of the Great White Throne and face your past. God has a record of everything you have said and done. You will be judged from this record. The Bible says,
"and books were opened... And the dead were judged according to their works, by the things which were written in the books."(Revelation 20:12)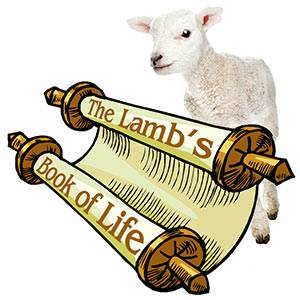 Another book will be there—the Lamb's Book of Life. There is a place in this book for your name; but, if you do not receive Christ, your name will not be in this book. You will have no Savior.
Then comes God's judgment: "And anyone not found written in the Book of Life was cast into the lake of fire." (Revelation 20:15) This will be your place throughout the countless ages of eternity.
Joy or Judgment
There you have it. The age-long battle between the forces of God and the forces of Satan is rapidly coming to a climax. You are on one side or the other. There is no middle ground. Jesus said, "He who is not with Me is against Me." (Matthew 12:30)
If you belong to Christ, you can look forward to His coming with great joy. If not, you have nothing to look forward to except the sure judgments of God. You can try and laugh it off, but your heart tells you that it is true.
Will you be ready?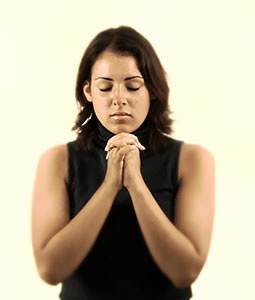 There is only one way you can be ready to stand before God. You must come as a sinner to the Lord Jesus and receive Him as your Savior. Why not do this right now? You've followed the crowd long enough. Come to Jesus and say, "Lord Jesus, I know I'm a sinner. Please forgive my sins and come into my heart. I do take You as my Savior right now." Jesus will hear your prayer and He will receive you. He said, "whoever comes to me I will never drive away." (John 6:37 NIV)
WARNING: Don't put it off. You don't know what is going to happen tomorrow. The Bible says,
"Do not boast about tomorrow, for you do not know what a day may bring forth." (Proverbs 27:1)
Jesus is coming! No man knows the day nor the hour, but He is coming soon.
---