under a special agreement with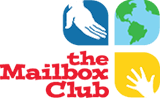 Timely Topics for Teens series
---
WE HIGHLY RECOMMEND using the VIDEO (mp4/webm) or FLASH version of these lessons, with lots of graphics and music. Just click this button...

If you like, you could go through the video version and then use this page for a quick review of the material.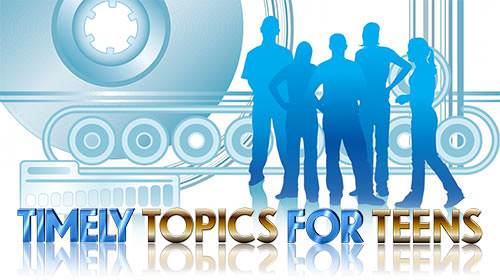 Lesson 12: Keep Yourself Pure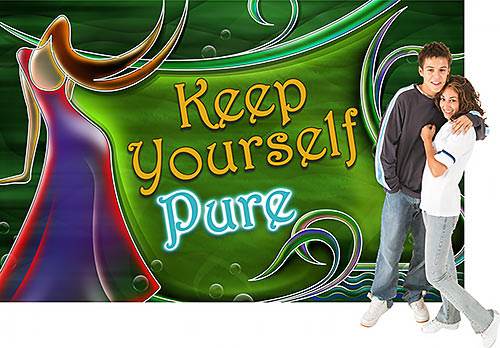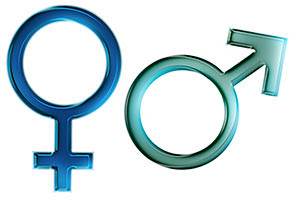 Some young people put this question to a well known pastor: "Why is it that you are so silent about one of the greatest problems in our lives? You cover practically the whole gamut of truth with sermons, but you leave out the thing most of us are up against day and night." The problem concerning these young people was the problem of sex, and it is perhaps the greatest problem facing young people today.
As a young person grows into maturity, it is normal to develop an interest in sex. This is natural. God made our bodies the way they are, and we do not have to be ashamed of anything God has made.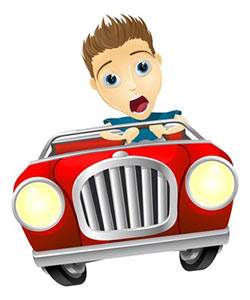 The problem is how to control this new, powerful force of sex. As you grow into adulthood, the body develops quickly into maturity, whereas the judgment needed to control it lags behind. The result—you have a full-grown body with its desires and appetites, but you lack the mental and emotional maturity needed to control it. It is like putting a twelve-year old boy behind the wheel of a powerful racing car.
Teenagers are pulled by powerful biological urges, on the one hand, and on the other hand, by fear of what might happen. To add to the problem, we live in a sex-crazy world. Movies, music videos, and advertising in all kinds of media flood our global village with sexual images. No wonder young people have a problem with sex.
And Christian teenagers are not exempt from this problem by any means. It is wonderful to know that you are saved—but you still have your body! And you must learn to control it. Either you will control your body or it will control you.
What does the Bible say about sex?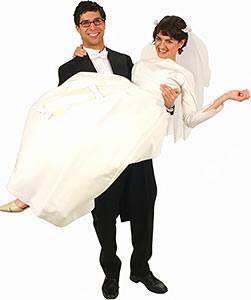 God, in His wisdom, planned that all life should reproduce itself. Without the process of reproduction, all life would soon come to an end. Therefore, it is God's plan that human life be reproduced by the union of male and female. But the Word of God never separates sex from marriage. God has put His approval on sex within the marriage relationship, but never apart from it. The Bible says,
"Marriage is honorable among all, and the [marriage] bed undefiled…" (Hebrews 13:4 New King James Version)
The Lord Jesus put His stamp of approval on marriage. He performed His first miracle at a wedding feast. Sex within the marriage relationship is pure, and holy, and right. Outside of marriage it is wrong. The same verse that speaks of marriage as honorable and undefiled speaks of sex outside of marriage in these terms:
"for God will surely punish all those who are immoral or commit adultery." (Hebrews 13:4b The Living Bible)
What will happen if I don't control sex?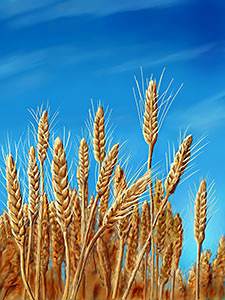 "Sow a thought, reap a word; sow a word, reap an action; sow an action, reap a habit; sow a habit, reap a character; sow a character, reap a destiny." How true these words are!
The law of sowing and reaping is a fixed law of this universe. It applies in the physical realm, and it applies in the spiritual realm. The Bible says, "Do not be deceived: God cannot be mocked. A man reaps what he sows." (Galatians 6:7) Put very plainly, this simply means: you can't fool the Almighty.
An evil thought dwelt upon soon becomes a habit, and habits form character. In time your character will be written upon your face. You can look at many young people today and see the devil's price tag: "SLIGHTLY SOILED—GREATLY REDUCED IN PRICE."
Then, there is the matter of reaping. Reaping follows sowing, but there is an interval of time between. Because God doesn't strike us down the minute we commit sin, it is easy to think we are getting away with it. The Bible says, "Because God does not punish sinners instantly, people feel it is safe to do wrong." (Ecclesiastes 8:11 The Living Bible) But reaping follows sowing as surely as night follows day.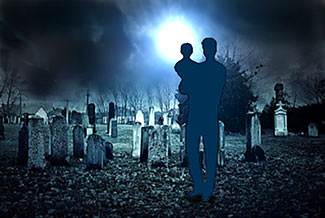 Some years ago, a young lawyer sowed his 'wild oats.' In the process, he contracted a venereal disease. In due time, he settled down and became established in business, and married a lovely young woman. This couple had a little son born to them—born blind, due to this disease of his father. In a few weeks, the young wife died from the same cause. Then one dark night, this grief-stricken young man took his little blind baby in his arms and drove to the graveyard. He stood over the grave of his wife and there killed his baby and then killed himself.
The Devil doesn't want you to see this side of sin. And what is even worse, death does not end this story or any other story, for that matter. One day, this young man will be raised from the grave to face a holy God, and he will have to give an account of his sinful life—the way he lived and the way he treated his family. Jesus said,
"Do not be amazed at this, for a time is coming when all who are in their graves will hear his voice and come out—those who have done good will rise to live, and those who have done evil will rise to be condemned." (John 5:28-29)
How can I solve this problem of sex?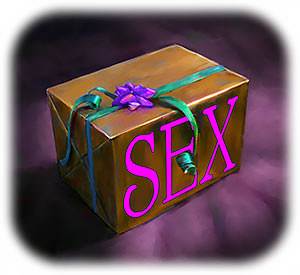 You must first realize that sex is not a toy or a plaything. Accept it as one of the most precious gifts that God has presented to man, and handle it with care. Any good gift can be either a blessing or a curse, depending on how it is handled. A powerful automobile can be a blessing when it is handled right. That same car can be two tons of death and destruction when it is not handled right.
Set your standards by the Word of God and not by what others are doing. Times may have changed, but God hasn't changed. By now young people should have learned that there is nothing smart about wrongdoing and nothing stupid about clean living. The Bible says, "…the way of transgressors is hard." (Proverbs 13:15 King James Version), and you can't change that law no matter what you do. Right is right even if you are the only one doing it, and wrong is wrong no matter how many are doing it.
Form your own convictions about what is right and what is wrong in your relations with the opposite sex and stick by them. All the advice in the world won't do you any good unless you determine in your own heart what you will or will not allow in your life.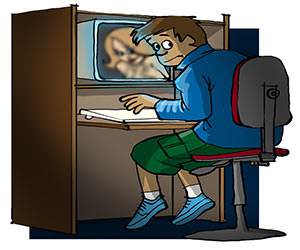 Keep a clean mind and a clear conscience. Both are priceless. A guilt-laden conscience is a terrible burden in life. One girl who had been guilty of sexual looseness expressed it this way, "Don't tell me there is no hell—I've been there."
If you are a Christian, your body belongs to the Lord. You can't play around with it. The Bible says,
"The body is not meant for sexual immorality, but for the Lord..." (I Corinthians 6:13)
A Christian is one who has been bought with a price—the precious blood of Christ. God is jealous about His property. The Bible says,
"Do you not know that your body is a temple of the Holy Spirit, who is in you, whom you have received from God? You are not your own; you were bought at a price. Therefore honor God with your body." (1 Corinthians 6:19-20)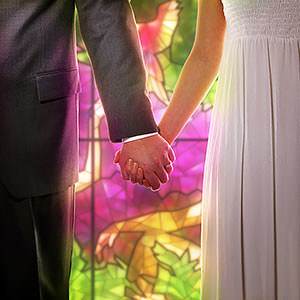 Look to the future. If it is God's plan for you to be married, then He has that mate in mind who is perfect for you. When that time comes and you meet the 'one and only' you will be glad that you have kept yourself pure for that one. Don't risk losing the possibility of a happy Christian home blessed with children for a few moments of guilty pleasure.
Remember, it is never God's will for a Christian to marry an unsaved person. Look to God to direct in this area of your life. An unsaved person has to trust his own wits and wisdom—that's all he can do; but a Christian has the privilege of trusting the Lord in this. Note the word "privilege." You can run your own life and make your own mistakes. But the greatest wisdom is to let God plan your life. He never makes a mistake.
Commit yourself unreservedly to Christ. Teen years can be treacherous years. One mistake can ruin your life. Ask Jesus Christ to be the pilot of your little ship. He will bring it safely into harbor.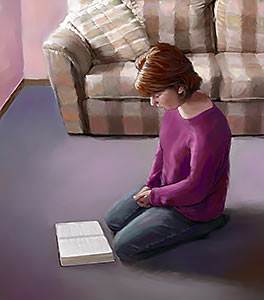 Make this your motto: "Christ completely in command; Christ constantly in control." But remember, he can't command your life unless you make Him your commander. And He can't control your life unless it has been committed to Him. The Bible says, "…I am convinced that he is able to guard what I have entrusted to him for that day." (2 Timothy 1:12) Our part is to give our lives to Him. His part is to keep us.
Always be perfectly honest with the Lord Jesus—He wants you to be honest with Him. You need never hesitate to speak to Him about anything that troubles you. Tell the Lord Jesus frankly and honestly about the storms that sweep over your inner being. Remember, He is the one who spoke to the raging wind and sea and quieted them with a word.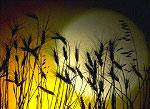 The sowing and reaping principle in life works for the young person who lets God direct his life. The Scripture says, "the one who sows to please the Spirit, from the Spirit will reap eternal life." (Galatians 6:8) Many and great are the blessings that come to the young person who lives a godly life.
"The laws of the LORD are true; each one is fair…there is great reward for those who obey them." (Psalm 19:9,11 TLB)
---
"If Something Happens We Can Get Married"
The kids who figure "if something happens we can always get married" had better understand what this means. Too often it can mean broken-hearted parents, a sudden end to education, and being saddled with the responsibilities of manhood and womanhood at a time when you should be enjoying teenage fun. And you can wind up hating your wife or husband.
Here is a letter which describes the situation:

"I am 17 and already my life is messed up. Ted and I went steady for six months and we began to do things we had no right to do. I became pregnant.
"We both quit school and got married right away. My folks thought it would be best if we moved out of town, so we did. I hate my life and what I have done to Ted. The baby cries all the time and gets on Ted's nerves. He drinks too much and I can't blame him. We live in a dump and there is no money for sitters or movies or decent clothes. Ted never says anything, but I know he must hate me because I got him into this. I'm afraid he hates the baby too. He never holds her or pays attention to her.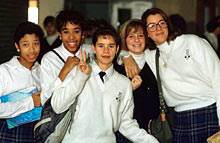 "There are times when I think this is all a bad dream and I'll wake up at home in my own bed, and get dressed and go to school with the kids I liked so much. But I know too well that those days are over for me and I am stuck.
"I'm not writing for advice. It's too late for that. I'm just writing in the hope you will print this letter for the benefit of other teenagers who think they know it all—like I did."
(signed) Wrecked at 17
---