under a special agreement with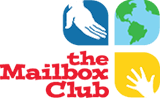 Timely Topics for Teens series
---
WE HIGHLY RECOMMEND using the VIDEO (mp4/webm) or FLASH version of these lessons, with lots of graphics and music. Just click this button...

If you like, you could go through the video version and then use this page for a quick review of the material.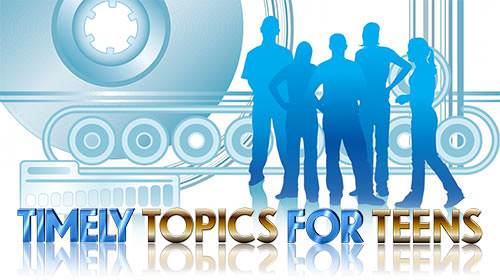 Lesson 13: How Can I Live the Christian Life?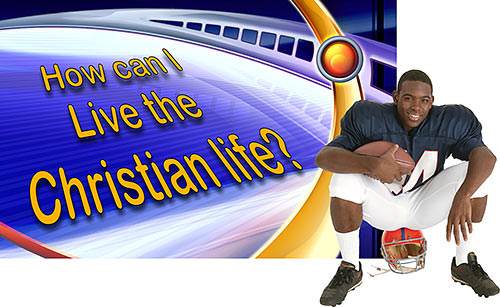 Christian teens have one of the toughest jobs in the world—living up to their convictions.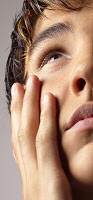 They love the Lord Jesus and want to live for Him. But trying to live the Christian life is a battle and much of the time they find themselves on the losing side. They can sing and smile in church but they are slaves of a thousand things of which they are ashamed.
They don't want to be hypocrites but they just cannot live up to what they believe. In short, to them the Christian life is a beautiful thing but they can't make it work. They get plenty of advice on what they ought to do but nobody gets around to telling them how to do it.
Is there an answer to this problem? Yes, there is! God doesn't just save us and then leave us here to be battered by the devil until we die and pass on to the next world. To be sure, the Christian life is warfare, but we are on the winning side, not on the losing side.
The first step toward a life of victory is to know that you are in Christ. You can't win the battle against sin or the devil until you know your new relationship with Jesus Christ. The Book of Romans explains what happened when we were saved.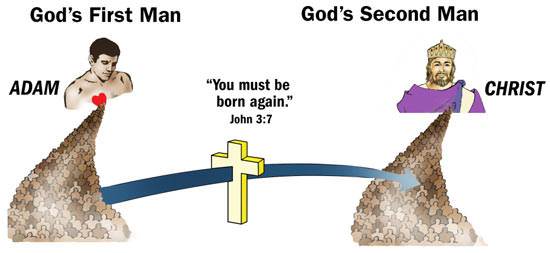 In the Book of Romans we learn that God has given the human race two heads—Adam and Christ. God looks at all people as being in one or the other of these two races. God sees you in Adam or in Christ. God sees me in Adam or in Christ. By natural birth we are all in Adam. By spiritual birth we come to be in Christ. Let's think about these two men, Adam and Christ, and see why we are in one or the other.
Adam, the first man, was created by God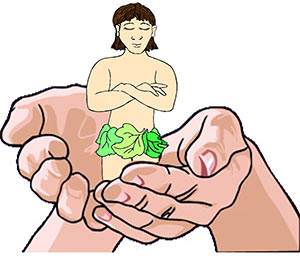 What was God's purpose in creating Adam? We find the answer in the Book of Genesis where God said, "Let us make man in our image, in our likeness, and let them rule… over all the earth…" (Genesis 1:26) God wanted a man. He wanted this man to be in His image. He wanted this man to express His life and to exercise His authority. This is what God wanted and this is what God made. The Bible says, "So God created man in his own image…" (Genesis 1:27)
What kind of man was Adam? Adam was a perfect man. As he came forth from the hand of Almighty God, Adam was perfect in body, soul, and spirit. He was a God-centered man. God was enthroned as king in his life. Adam loved God and found pleasure in doing God's will. Although Adam was created sinless, it was not impossible for him to sin. Adam was no puppet. He was created in the image of God and he was given a free will. He could choose to obey God or he could choose to disobey God. So long as he chose to obey God, he would enjoy fellowship with God. If he chose to disobey God, the result would be death.
Adam's choice
We know what happened when Adam was tested. He made the wrong choice. He chose to disobey God. He really chose to be independent of God.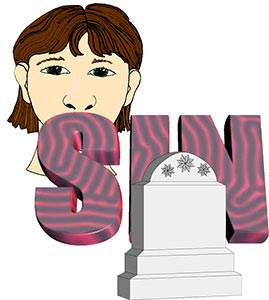 Adam's wrong choice caused sin to enter into the human race. The Bible says,
"Therefore, just as sin entered the world through one man, and death through sin, and in this way death came to all men, because all sinned…" (Romans 5:12)
Adam's wrong choice caused his nature to be changed. God was dethroned in his heart, and Self mounted the throne of his heart. Instead of being God-centered, Adam became self-centered. Instead of loving God and wanting to please Him, Adam now loved himself and wanted to please himself. God withdrew His Spirit and Adam became spiritually dead—separated from the life of God. This was a great tragedy, not only for Adam but also for the whole human race, for man was never intended to live his life apart from his Creator.
When Adam had children, he passed his sinful nature on to them. The Bible says that Adam was the father of a son "in his own likeness," and not in the likeness of God. Adam's son, Cain, revealed his sinful nature by murdering his own brother.
A ruined human race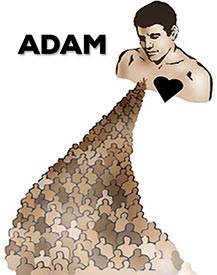 But the effect of Adam's sin went much farther than his own family. Adam was not merely the head of one family; he was the head of the whole human race. He was the source of all human life. What happens to the source of a stream affects the entire stream, and what happened to Adam affected the entire stream of human life. The Bible expresses this truth like this,
"through the disobedience of one man many were made sinners…" (Romans 5:19)
The "many" really means all, for every member of Adam's race inherited his sinful nature. So, Adam brought forth a race of sinful, self-centered people, and this is where we were before we were saved. We were "in Adam"—in Adam's sinful, self-centered race.
Jesus Christ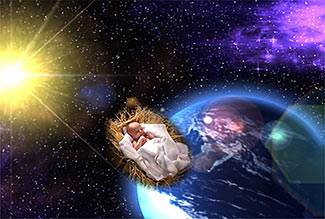 In spite of man's sin and rebellion, God still loved him and took steps to bring him back into His fellowship. Since ruin came to the human race by one man, God provided redemption for the human race through one man. The Bible says,
"One man said no to God and put many people in the wrong; one man said yes to God and put many in the right." (Romans 5:19 The Message)
To provide salvation for the human race, God Himself came to this planet as a Man. How marvelous are the words,
"In the beginning was the Word, and the Word was with God, and the Word was God… The Word became flesh and made his dwelling among us." (John 1:1, 14)
Why Jesus came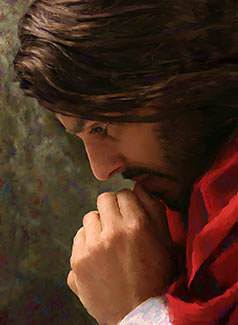 In Jesus Christ, God's second man, we see what God intended man to be. The life that He lived was perfect. Though Jesus had many temptations, He never sinned. The Bible says that "he had the same temptations we do, though he never once gave way to them and sinned." (Hebrews 4:15 The Living Bible) His teachings were incomparable. Even His enemies had to admit, "No one ever spoke the way this man does." (John 7:46) But Jesus Christ did not come just to set us a perfect example or give us some marvelous new teachings. He came to make a way for man to get out of Adam's sinful race and to get into the family of God.
Christ became "the son of man" that we might become the "sons of God." He took upon Himself the nature of man that we "may participate in the divine nature" (2 Peter 1:4)
"God put the wrong on him who never did anything wrong, so we could be put right with God." (2 Corinthians 5:21 The Message)
The Last Adam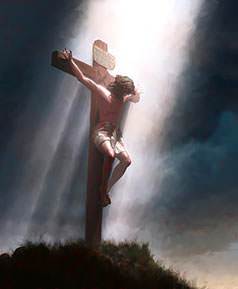 Jesus Christ is called "the last Adam" in the Bible because He represented all men when He died on the cross. Just as the first Adam represented all men when he sinned, so Jesus Christ, as the last Adam, represented all men when He paid the penalty of sin. The Bible says,
"God laid on him the guilt and sins of every one of us!" (Isaiah 53:6 The Living Bible)
For six long hours, the Lord Jesus suffered upon the cross. Then He cried, "It is finished." The work of salvation was finished. The way was opened for sinful man to come back into fellowship with God through the blood of God's own Son.
The third day after His death, the Lord Jesus Christ arose from the grave with a mighty triumph over His foes. He arose to become head of a new creation—the children of God.
In Christ—what this means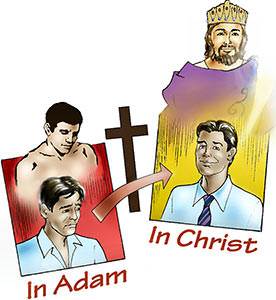 What happened when you were saved? God took you out of Adam's sinful race and put you into His family. He took you out of Adam and put you into Christ. The Bible says,
"It is because of him [God] that you are in Christ Jesus…" (1 Corinthians 1:30)
What does it mean to be in Christ? It means to be joined to Him—to be one with Him. We have become one with Christ. Our union with Him is a living union. The Lord Jesus said, "I am the vine, you are the branches." (John 15:5) The branch is in the vine, and the life of the vine flows through the branch constantly.
To be in Christ is to share all that He has. The Christian life is not only a changed life—it is an exchanged life. "All that Christ has," said Martin Luther, "now becomes the property of the believing soul; and all that the soul has, becomes the property of Christ. Christ possesses every blessing and eternal salvation; they are henceforth the property of the soul. The soul possesses every vice and sin; they are henceforth the property of Christ."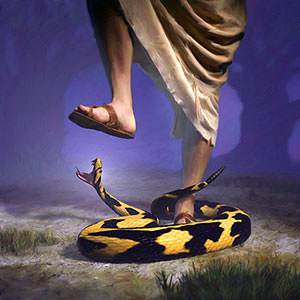 To be in Christ is to share His victory over sin, the world, and Satan. The Bible says,
"he who unites himself with the Lord is one with him in spirit." (1 Corinthians 6:17)
We cannot fight the devil in our own strength. He is much too strong for us. But he is not too strong for the One to whom we are joined. When He walked on this earth, Jesus didn't fear the devil or any of his agents. They feared Him. They recognized who He was, and when He spoke, they obeyed Him.
Christ in you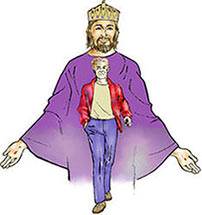 The first step toward a life of victory is to know that you are in Christ and that Christ is in you. Every believer is in Christ. Every believer has Christ living in him, but not every believer knows this.
Why is it that some Christians live victoriously while others are in constant defeat? The reason is that some recognize that Christ lives in them while others do not. Some have yielded their lives to Him and are trusting Him while others are trying to do the best they can in their own strength.
Perhaps you have been praying for God to make you strong. But God has not answered this prayer. He is not going to either! He has something much better for you. Instead of making you stronger, He wants you to realize that He has joined you to His Son—the One who said, "All authority in heaven and on earth has been given to me." (Matthew 28:18)
We are not told to be strong in ourselves. We are told, "be strong in the Lord, and in his mighty power." (Ephesians 6:10) We are to be strong in what He is. The Christian life is an odd paradox. When we are strong in ourselves and full of self-confidence, we are really weak. But when we are weak in ourselves but trusting in the Lord, we are strong. This is the testimony of those who have accomplished great things for the Lord. King David never lost a battle. What did he say? "I will go in the strength of the Lord…" (Psalm 71:16 New King James) Again he wrote, "Blessed be the LORD my strength…" (Psalm 144:1 King James) The Apostle Paul was the greatest missionary who ever lived. What did he say? "I can do everything through him [Christ] who gives me strength." (Philippians 4:13)
The great missionary leader, Hudson Taylor, said, "All God's giants have been weak men who did great things for God because they reckoned [counted] on God's being with them."
How do you live the Christian life? You live it by trusting and obeying the Lord Jesus who lives in you! A good motto for us Christians is: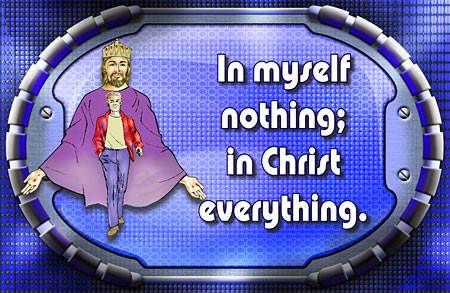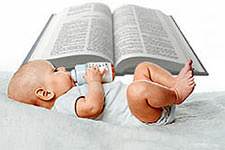 A word of warning.Your new life in Christ is a life. Life must be cared for. You need food for your soul each day as well as for your body. Take time to read some verses from the Bible each day. The Bible says, "Like newborn babies, crave pure spiritual milk, so that by it you may grow up in your salvation…" (1 Peter 2:2) Remember: God's Word will keep you from sin or sin will keep you from God's Word.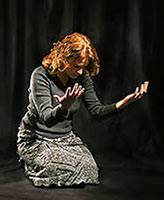 What do you do when you sin? Confess it to God and get going again for God. Your position in Christ hasn't changed. You are still in Christ, and He is still in you. However, sin does break your fellowship with God. The way back is plain. The Bible says, "If we confess our sins, he is faithful and just and will forgive us our sins and purify us from all unrighteousness." (I John 1:9) But the more we learn to trust and obey the One who lives in us, the more we will be able to say with the Apostle Paul, "But thanks be to God, who always leads us in triumphal procession in Christ…" (2 Corinthians 2:14)
---