under a special agreement with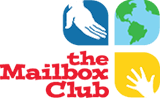 Timely Topics for Teens series
---
WE HIGHLY RECOMMEND using the VIDEO (mp4/webm) or FLASH version of these lessons, with lots of graphics and music. Just click this button...

If you like, you could go through the video version and then use this page for a quick review of the material.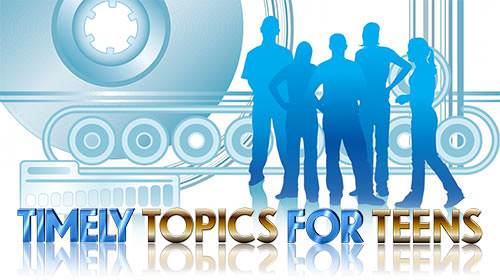 Lesson 11: Love Not the World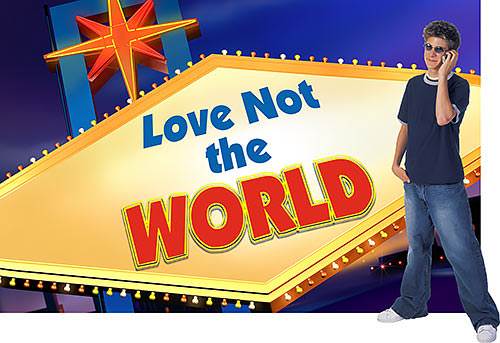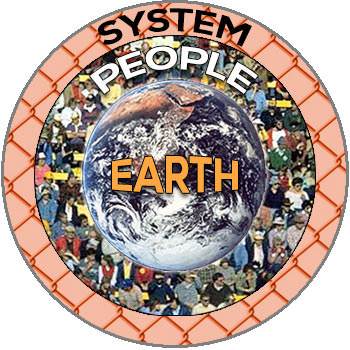 We've said it before. We say it again. The Christian life is no bed of roses. On the contrary, it is a warfare! This implies enemies, and the Christian has three terrible ones—the world, the flesh, and the devil. Let's think for a few minutes about this enemy called the world.
The Bible uses the word world in three different ways, as we saw in Lesson 10. First, it can refer to the earth which God created. "The God who made the world and everything in it…" (Acts 17:24)
Next, it can refer to people as in John 3:16—"For God so loved the world that he gave his one and only Son…"
A third use is found in 1 John 2:15 where the child of God is warned, "Do not love the world or anything in the world." Here the word refers to the world-system, which is a deadly enemy of the Christian. This is the sense in which we will be using the world.
The World-System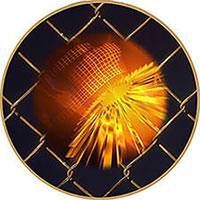 How did the world-system come into being? Who is its ruler? What is its purpose? How does it affect the unsaved person and how does it affect the Christian? These are good questions. Let's see if we can come up with some answers.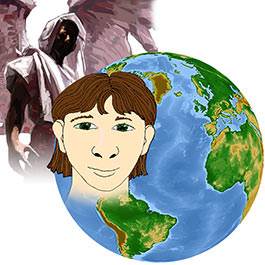 To understand how the world-system came into being, we must go back to the beginning of things. The first Adam was created by God. He was created in the image of God and given the rulership of this world. But Adam rebelled against God. When he did this, he actually took sides with Satan and thus came under the rule of Satan.
So we see that originally God gave the rulership of the world to Adam, but Adam handed it over to Satan. Thus, Satan gained control of the world and became the ruler of this world. This is why the Bible calls him "the god of this world"(2 Corinthians 4:4).
Satan's problem
Because Adam was the head of the human race, he brought the whole human race into the kingdom of darkness and under the rule of Satan. But even though Satan had the whole human race as his kingdom, he still had a problem.
His problem was how to keep them there! There was a way for them to escape. God has always made a way for man to come back to Him. When someone turned to God in repentance and faith, they escaped from Satan's rule. Of course, Satan didn't like this, so he came up with a plan.
Satan's plan
What did Satan do? He organized humanity into a world-system based on pride, ambition, selfishness, greed, and sinful pleasures. It includes world kingdoms, world organizations, false religions, commerce, entertainment, politics, and many other things. What is the world? It is human society with God left out.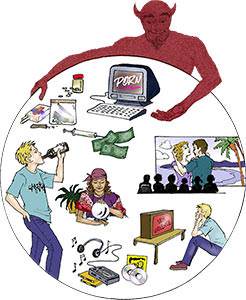 Through his world-system, Satan can offer people riches, power, possessions, worldly honors, intellectual achievement, social prestige, as well as all kinds of sinful pleasures. He can give people just about anything they could want. Thus, Satan is able to make them satisfied to remain under his rule and to leave God out of their lives.
Who then is the ruler of the world-system? We see that it is Satan himself. I know this will shock a lot of people, but the Bible makes it clear that "the ways of this world…" (Ephesians 2:2) are governed by Satan. The sooner we face this fact, the better. Satan allows men to be in charge of things, but he himself is the real ruler behind the scenes. The Bible says, "the whole world is under the control of the evil one." (1 John 5:19)
In saying this, however, let us keep in mind that God is always sovereign ruler of the universe. It is only through God's permissive will that Satan is allowed to rule the world-system. This explains why, in spite of man's great achievements, the world is steadily getting worse instead of better.
Purpose of the World-System
What is the purpose of Satan's world-system? Its purpose is to draw men's hearts away from God and from doing His will. Satan has something attractive and appealing to offer each person. He deceives people into thinking that the things of this life are all that matter. He wants them to spend their lives seeking after these things so they will never have time to think about God or about life after death. His philosophy is well expressed in the beer commercial which says, "You only go through life once, so you've got to grab for all the gusto you can."
It's certainly true that you go through life only once, but it's also true that death is not the end of everything. It's the end of this life, but it's just the beginning of eternity, an eternity that will be spent in one of two places—Heaven or hell. The person who ignores this fact is a fool.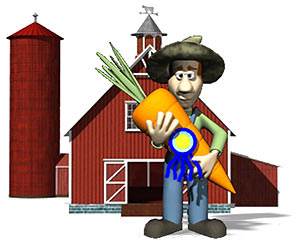 Jesus told us of such a person. He wasn't dumb or crazy; in fact, the world would call him very successful. His farms produced so much goods he didn't have a place to store it. What did he do? He tore down his barns and built new, larger ones. Soon, he had everything just like he wanted it; and he boasted to himself, "You have plenty of good things laid up for many years. Take life easy; eat, drink and be merry." (Luke 12:19)
But he never got to enjoy those goods. That very night he had to leave this life. God said to him,
"You fool! This very night your life will be demanded from you. Then who will get what you have prepared for yourself?" (Luke 12:20)
The moral of this story is simple: the person who ignores God and spends his life for the things of this world is a fool. Jesus said,
"What good is it for a man to gain the whole world, yet forfeit his soul?" (Mark 8:36 )

Can Christians be deceived?
We have seen how Satan uses the world to deceive the unsaved, but what about Christians? Can Satan deceive us? Yes, he can.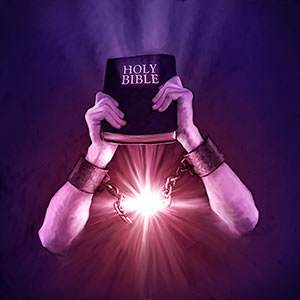 If we are truly born-again, Satan cannot keep us from going to Heaven. He knows this, and he doesn't waste his time trying to do something he knows he can't do. But he is constantly striving to turn our hearts away from God and from doing His will.
You see, whether we realize it or not, we are engaged in a terrible warfare with Satan. Why? Because we have a message that can bring God's life to men and set them free from Satan's power. The Gospel of Jesus Christ is "the power of God for the salvation of everyone who believes…" (Romans 1:16)
The Gospel has been entrusted to us; therefore, we represent a potential threat to Satan's kingdom. It is no wonder that Satan hates us so and tries to destroy us.

What is Satan's strategy?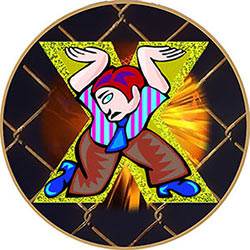 Satan's strategy against the Christian is simple—he wants to neutralize us, to take the fight out of us. Satan wants to make us of no effect in the battle against him, and he uses the world to do this.
Satan tries to make us conform to the world. He wants us to think as the unsaved people of the world think, to seek after the same and to do the same thing as they do. Young people are especially vulnerable to these pleasures because they want to belong and to be accepted by their peers.

What happens when you conform to the world?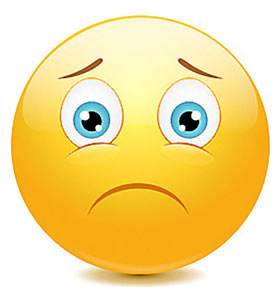 First, you lose the joy of being a Christian. You find that you don't enjoy reading your Bible, or praying, or witnessing. Soon you are in an awful mess. You have enough of the world in you so that you don't enjoy being with the people of God, and you have enough of God in you so that you can't enjoy being with the unsaved.
No Christian ought to live like this. A.W. Tozer said,
"To accept Christ is to know the meaning of the words, 'As He is, so are we in this world.' This means that we accept His friends as our friends, His enemies as our enemies, His ways as our ways, His rejection as our rejection, His cross as our cross, His life as our life, and His future as our future."
Something else happens to the Christian who conforms to the world: he loses God's blessing on his life. A great man of God once said, "You can go where the people of this world go, and you can do the things they do, but you won't have any power with God." This is true.

How can we keep from being deceived by Satan and his world-system?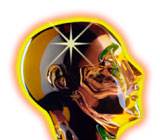 We must know the truth. We must have our minds renewed so that we can see things as God sees them. The Bible says,
"Do not conform any longer to the pattern of this world, but be transformed by the renewing of your mind. Then you will be able to test and approve what God's will is—his good, pleasing and perfect will." (Romans 12:2)

What are some of the things God wants us to see?
First, He wants us to see that the world-system is controlled by Satan. It is, therefore, the enemy of God. Mark it down. You can't be a friend of this world and, at the same time, be God's friend. The Bible says,
"…don't you know that friendship with the world is hatred toward God? Anyone who chooses to be a friend of the world becomes an enemy of God." (James 4:4)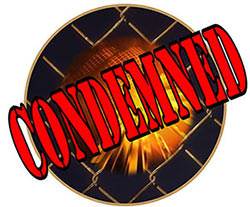 There is something else God wants us to see. He wants us to see that the world-system with all its glitter and tinsel has no future. It has been condemned by God. It is true that we are in a warfare, but there is no question about its outcome. Jesus Christ has already overcome Satan and his world-system. The Lord Jesus said,
"In this world you will have trouble. But take heart! I have overcome the world." (John 16:33)
Satan offered Jesus all the kingdoms of the world and their glory if He would only fall down and worship him, but Jesus refused. Instead, He went to the cross where He died for our sins. God raised Him up the third day and gave Him all power in Heaven and in earth.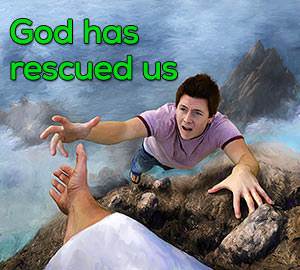 As Christians, we are united to Christ in His death, burial, and resurrection. We have been delivered from Satan's world-system. We are in the world but not of it. We don't have to go along with Satan and his world-system. The Bible says that God "has rescued us from the dominion of darkness and brought us into the kingdom of the Son he loves…"(Colossians 1:13)
Have you been a compromising, conformed-to-the-world Christian? Do you want to come back to God and have His blessing upon your life? Obedience is the way of blessing. Confess your sins to God. Ask Him to forgive you and to make you clean through the precious blood of His Son.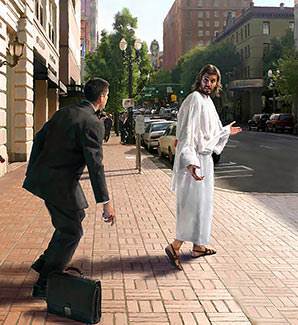 Turn your back on the world and the things of the world. Cut out those things that hinder your fellowship with God. Wilbur Chapman said, "Anything that dims my vision of Christ or takes away my taste for Bible study, or cramps my prayer life, or makes Christian work difficult, IS WRONG FOR ME, AND I MUST, AS A CHRISTIAN TURN AWAY FROM IT."
If we are Christians, our home is in Heaven, and we ought to set our affections on things there. The Bible says,
"Since, then, you have been raised with Christ, set your hearts on things above, where Christ is seated at the right hand of God. Set your minds on things above, not on earthly things." (Colossians 3:1-2)
What will you do with the truth?
Now you know the truth, so the question is, What will you do with it? Satan is a defeated foe. His world-system is condemned. It has no future.
You wouldn't keep putting your money in a bank if you knew that it was going to fail, so don't invest your life in the things of this world. The Bible says,
"The world and its desires pass away, but the man who does the will of God lives forever." (1 John 2:17)
---