presents "Know Your Bible" Level 1
Originally published by Ernest Manning's Radio Sunday School Mission
All the lessons in this series are based on Bible passages but with some imaginative scenarios added.
This lesson is based on the Scripture passages on this linked page.

presents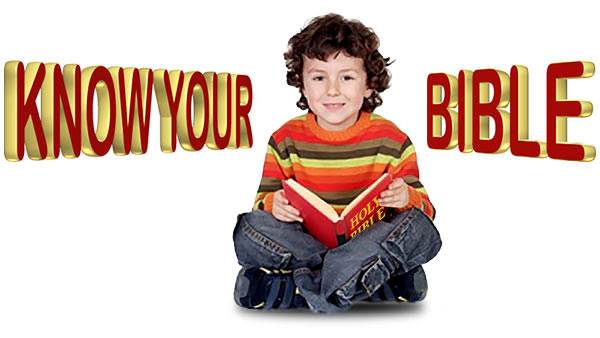 Level 1
Lesson 9: Happiness is Others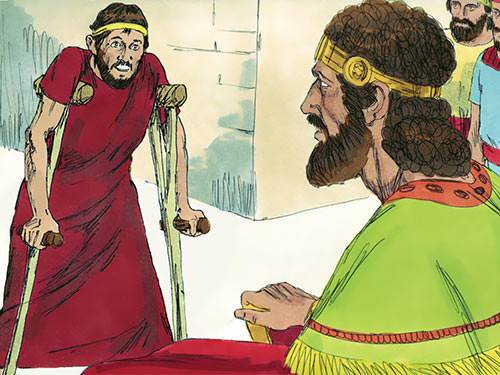 ---
There was once a little boy five years old who was a prince. His father was Prince Jonathan and his grandfather was King Saul. One day they were both killed. Men came to the little boy's nurse and said, "Prince Jonathan is dead! King Saul is dead!"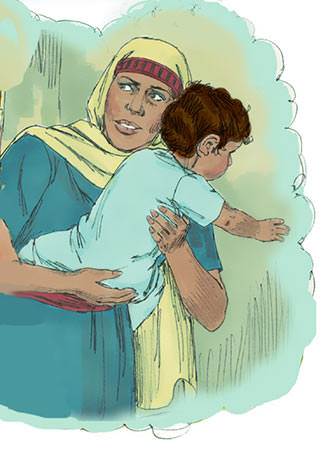 The nurse took the little boy in her arms and ran away with him, for who could tell what would happen to a little five year old boy, with no father and no grandfather to take care of him? She was so frightened and hurried so fast that she dropped the child. Oh, how it hurt him! It hurt both his feet and made him lame. The kind nurse had only meant to take good care of him. She picked him up again and ran and ran, and never stopped till she came to a safe place, where no one would find him.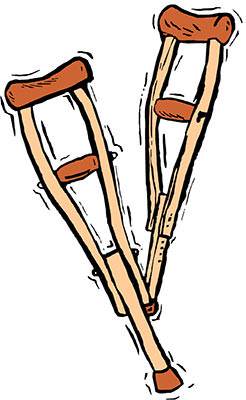 Here the little prince lived, but he was a little lame prince. He never could run and play like other boys. His feet never got well. He grew and grew till he was a big boy. He could not ride and learn to be a soldier like other big boys, because he was lame. By and by he grew up to be a man. He could not work and fight like other men, because he was lame. Besides, the lame prince was poor.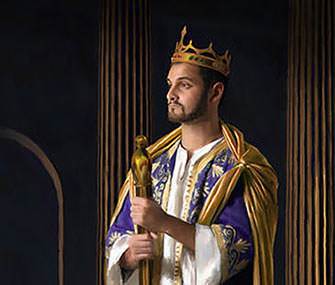 But one day something wonderful happened to him. I will tell you about it. At this time David was the king. The shepherd boy had become a man. David did not take care of sheep any longer. He lived in the king's palace, and he dressed in fine clothes, and he wore a crown of yellow gold on his head. King David had servants to wait upon him. He had rich food to eat. In the palace there was often sweet music.
King David tried to take care of his people, as a good king should. He did not stay in the palace all the time, eating and drinking and listening to sweet music. He fought the soldiers who tried to hurt his people. King David did not think about being happy all the time. He thought about making other people happy.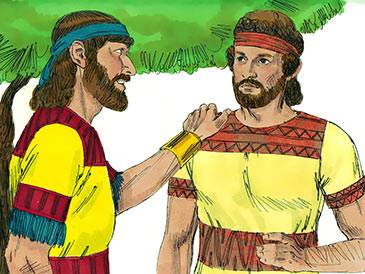 One day King David sat in his palace, thinking of the time long ago when he was a shepherd boy. Then Prince Jonathan had been his friend. He did not know anything about Prince Jonathan's son, the lame prince.
King David called his servant Ziba.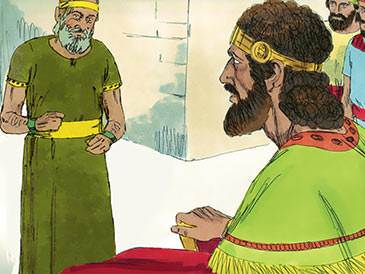 "Did Prince Jonathan have any sons I can be kind to?" he asked.
"Yes," Ziba said, "Prince Jonathan has a son who is lame."
"Where is he?" King David asked. Ziba told him.
King David sent for the lame prince. He came to the palace. He stood before King David. He was afraid. He thought King David might hurt a poor lame prince who could not fight or work. He bowed his head to the floor before King David.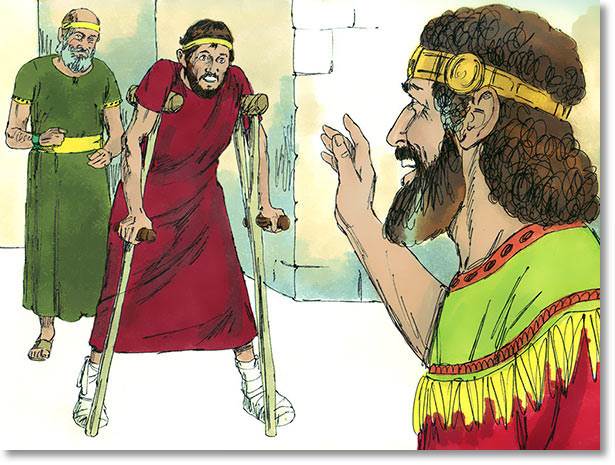 King David said, "Do not be afraid. I will be kind to you because I loved your father. You shall eat at my table all the time."
The lame prince looked up to King David. His face was happy. "Why are you so kind to a poor lame prince like me?" he said.
King David had the lame prince sit beside him. He told Ziba to wait upon him. He gave him fine clothes. He had rich food to eat. He treated him as well as if he had been his own son.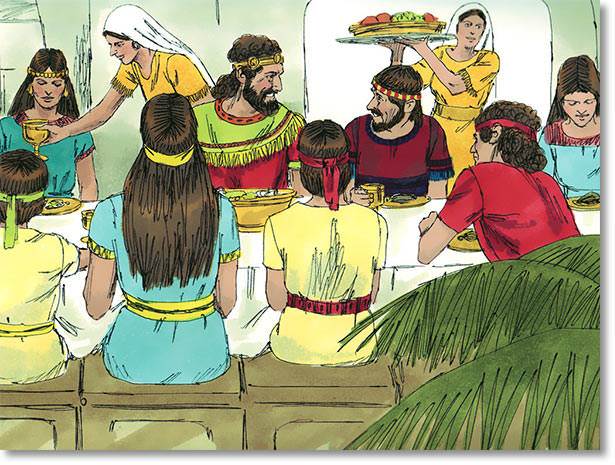 ---
(All the lessons in this series are based on Bible passages but with some imaginative scenarios added.)
Originally published by Ernest Manning's Radio Sunday School Mission