presents "Know Your Bible" Level 1
Originally published by Ernest Manning's Radio Sunday School Mission
All the lessons in this series are based on Bible passages but with some imaginative scenarios added.
This lesson is based on the Scripture passage on this linked page.

presents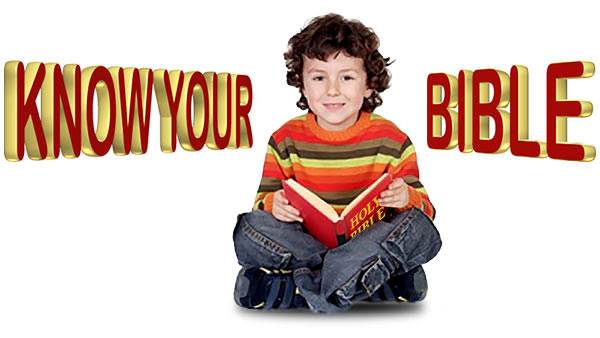 Level 1
Lesson 15: Talking to God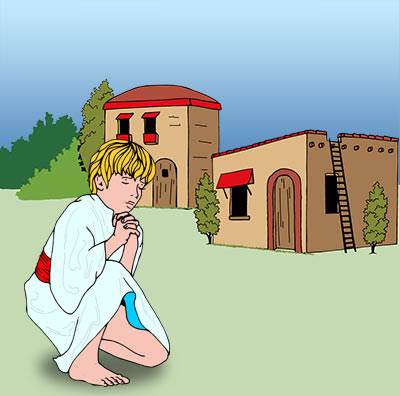 ---
When He was a little boy, Jesus began to talk with His Heavenly Father. He knew that He did not need to wait to go to church to talk with God. He could stop in the middle of His playing and speak with Him. He could ask Him to help Him in school, or in His work at home.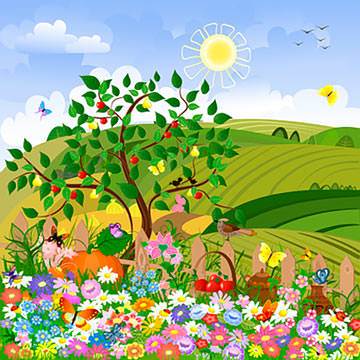 He could look out on the fields, and see the trees and flowers, and say "Thank you" to the Heavenly Father for making them. He could watch the birds and bees and butterflies and say, "I am glad the Heavenly Father gave us all these lovely things to enjoy."
He could tell the Heavenly Father all the things that made Him happy. He could also tell Him the things that made Him sad.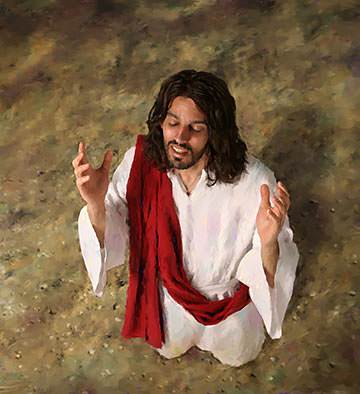 When He grew to be a man, Jesus still loved to talk things over with His Heavenly Father. He felt He could talk best when He was away from people and only God was near. So He often got up very early in the morning and went out to be alone with God. When the sun was just coming up and the birds were just beginning to sing in the treetops, Jesus felt that God was very near.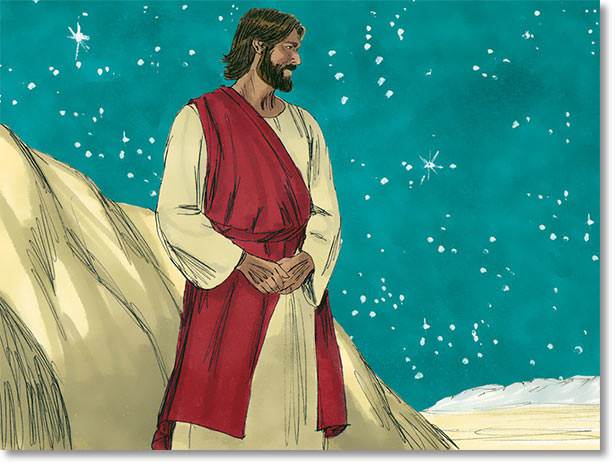 Often He climbed the mountainside and there, alone with God, He told Him the things that troubled Him. Sometimes, when there was much to say to the Heavenly Father, Jesus stayed up in the mountain all night. As He looked up into the starry sky He thought of God and talked with Him. Even the darkness seemed to make the Heavenly Father near.
Anytime, anywhere, Jesus knew that He could stop and whisper little prayers to God, who was His Father, and God would always hear Him. For He was His loving Father, and He was always near.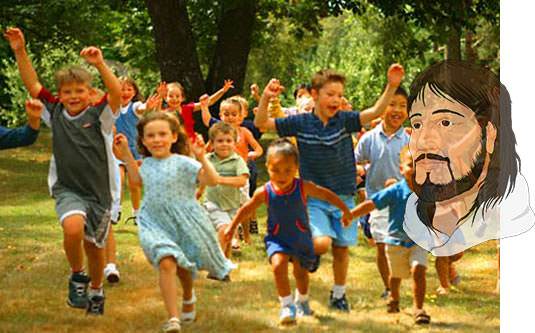 Such a loving Friend is ours;
Near us all the day,
Helping us in lesson hours,
Smiling on our play.
Keeping us from doing wrong,
Guarding everywhere,
Listening to each happy song,
And each little prayer!
(F.R.H.)
---
(All the lessons in this series are based on Bible passages but with some imaginative scenarios added.)
Originally published by Ernest Manning's Radio Sunday School Mission