presents "Know Your Bible" Level 1
Originally published by Ernest Manning's Radio Sunday School Mission
All the lessons in this series are based on Bible passages but with some imaginative scenarios added.
This lesson is based on the Scripture passage on this linked page.

presents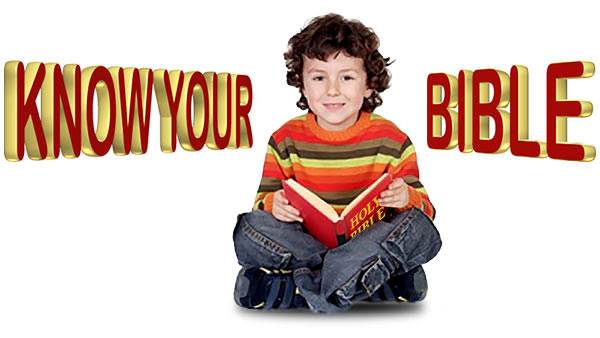 Level 1
Lesson 16: Blind Made to See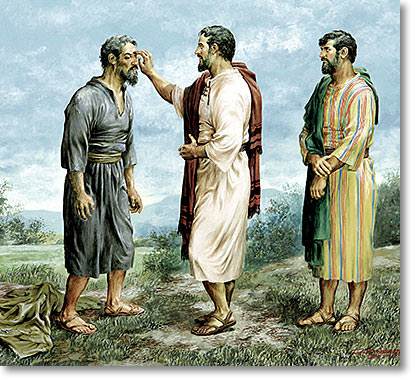 ---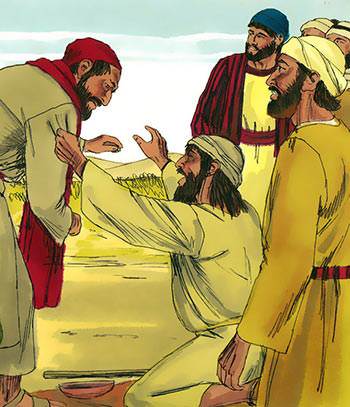 A blind man stood along the roadside. He could not see the flowers along the way. He could not see the bright sun in the sky. He could not see how to do work.
Each morning with his stick going tap, tap, tap on the roadside to help him find his way, he came to a place to beg. When he heard footsteps far away he knew someone was coming. How carefully he listened as the steps came nearer. He hoped people would see him and give him some money.
One day Jesus and His friends walked along that road. How sorry Jesus was as He looked at the blind man who as a little boy had never seen even his mother's face, or bright flowers and birds. He had not been able to run with other children for he could not see where he was going. He had always had to go slowly, feeling his way.
When Jesus stopped, the blind man listened eagerly. Perhaps he thought money would drop into his hand. But the next minute he felt Jesus rubbing clay upon his eyes. Then he heard Jesus say, "Go wash in the pool of Siloam."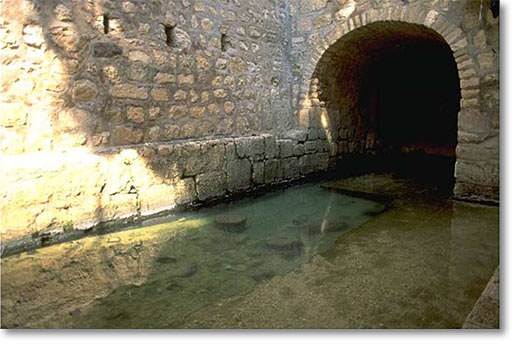 He did not know how this would cure his blindness. He did not ask. He did just as Jesus said. Tap, tap, tap went his stick as he felt his way. He found his way to the pool by touching the building with his hands and by tapping his stick on the walk. Then he washed in the pool just as Jesus had told him.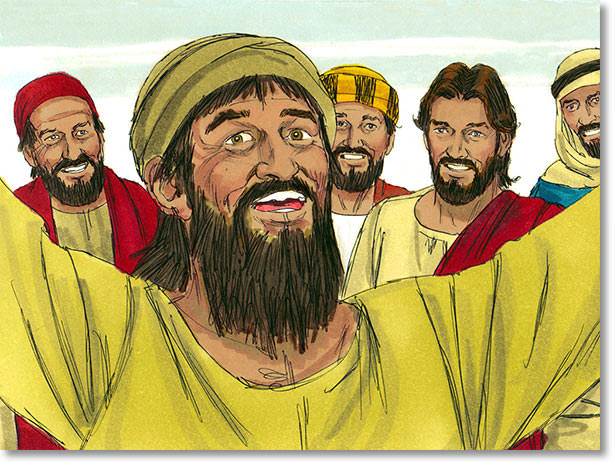 When he came up out of the pool he was not blind any longer. He could see the trees, the blue sky, the water. For the first time he saw the roadside which he had known only by feeling and tapping. He looked and looked at everything, for he had never seen all these things before. How happy he was!
By and by he met some people who used to see him begging. They asked him if he was really that same man. He said, "I am he."
"How were your eyes opened?" they asked.
The man told them what Jesus had done for him. He wished very much that he might see Jesus again to tell Him of his love and happiness.
Some people even went to find the man's father and mother to be sure that this was the same man who used to be blind. The father and mother said that he was their son and that he had never been able to see until then.
One day the man found Jesus again. How happy he was to be able to see Jesus and tell Him of his love and thank Him.
---
Lovely things the blind man could see when Jesus made his eyes well: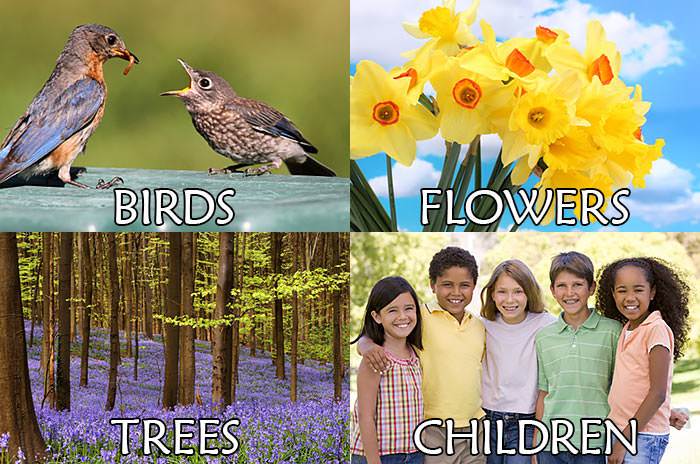 ---
(All the lessons in this series are based on Bible passages but with some imaginative scenarios added.)
Originally published by Ernest Manning's Radio Sunday School Mission