presents "Know Your Bible" Level 1
Originally published by Ernest Manning's Radio Sunday School Mission
All the lessons in this series are based on Bible passages but with some imaginative scenarios added.
This lesson is based on the Scripture passages on this linked page.

presents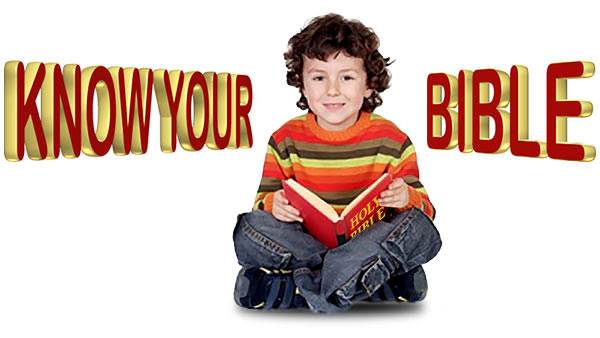 Level 1
Lesson 1: Our God is Wonderful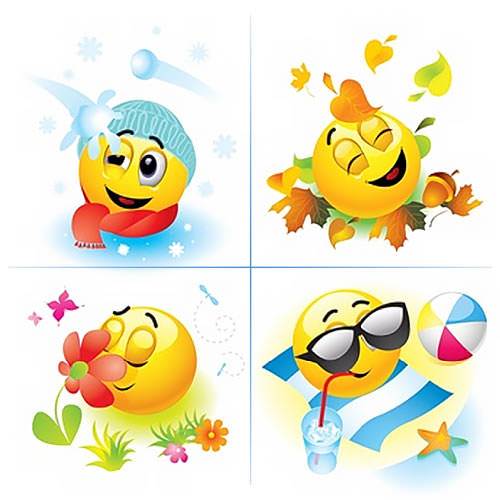 ---
Long ago, before there was the first happy home on the earth, before there were even any flowers or birds or trees to make the earth beautiful, there was God. God who is full of love, joy, and peace, gentleness, goodness, and self control. God who loves that which is right, desires truthfulness and order.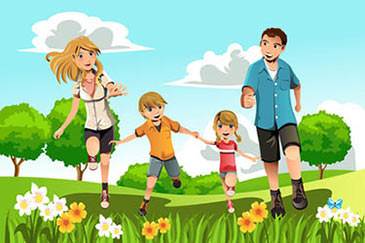 This God wanted to make the earth-home a beautiful home for the boys and girls and the fathers and mothers who would live here.
So God made the green grass to grow over the earth like a lovely, soft, velvet carpet and He made beautiful tall trees to give shade and to bear fruit to eat. He put birds in the branches of the trees where they could sing their sweet songs.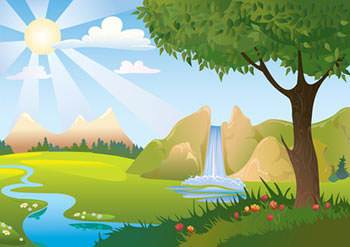 He made springs and streams and rivers to give water to the growing things and to His children. To make it all more beautiful He made many colored flowers, pink, blue, white and yellow to grow on the earth, and bright butterflies to fly about from flower to flower.
Over it all was the blue sky, with the heavenly Father's sun shining down, and the heavenly Father's breezes making the air cool and lovely. It was a beautiful world.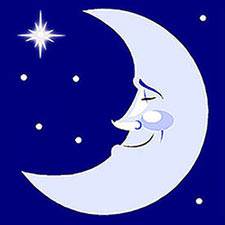 So that the boys and girls and the fathers and the mothers could have rest and sleep, God made the quiet nighttime. He made the twinkling stars and the moon to shine in the night sky.

After the summer God made the winter to come. He sent the snow to cover the earth like a soft white blanket.
And the boys and the girls and the fathers and the mothers looked around at the lovely things God had made for them to enjoy, and they said, "He has made everything beautiful in its time."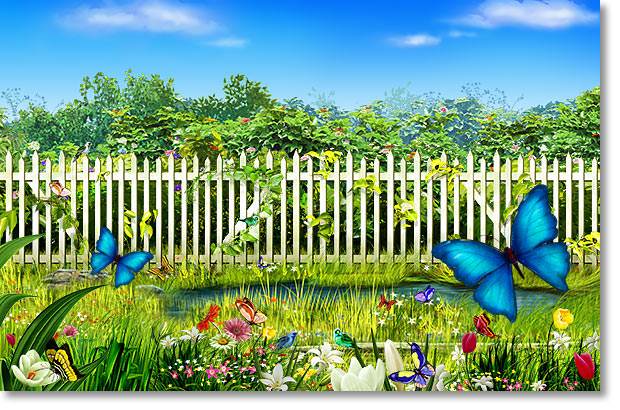 That was a long time ago, but today the heavenly Father is still making beautiful things for us to enjoy. Every year He makes the flowers bloom for us. The butterflies fly from flower to flower, and the birds sing in the branches of the trees. He sends the day and the night, the summer and the winter, because He loves us and wants us to be happy.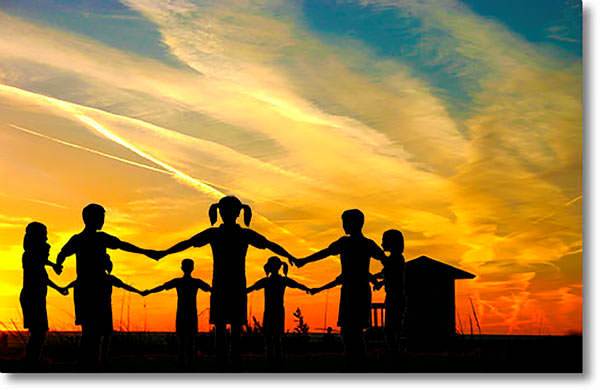 The next time you see a beautiful sunset or a starry sky or some lovely gift God has made for us to enjoy, can you say the verse below?
---
(All the lessons in this series are based on Bible passages but with some imaginative scenarios added.)
Originally published by Ernest Manning's Radio Sunday School Mission