Used with permission: Character by Character compiled by Selwyn Hughes and Trevor Partridge. Copyright © CWR (www.cwr.org.uk).
---
Scripture passages referenced and linked in this lesson are written out for your convenience on this page.

presents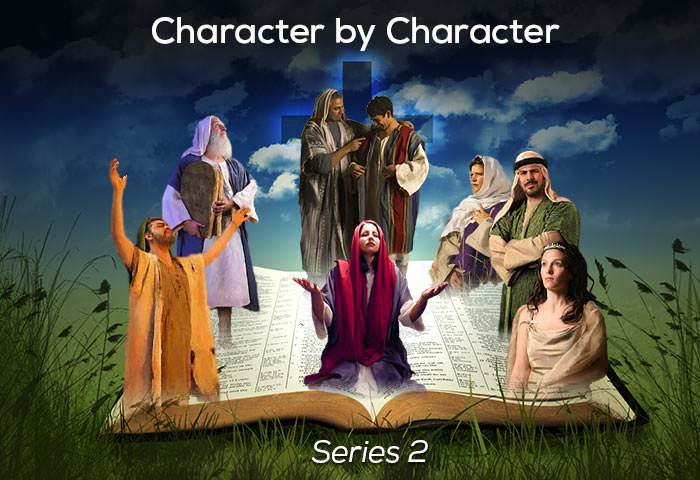 Lesson 10: Isaiah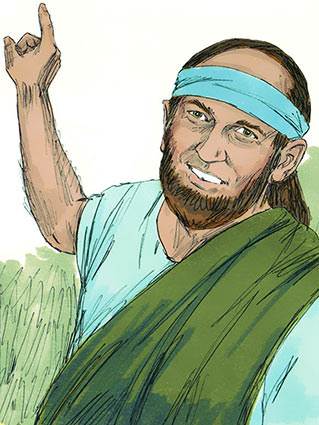 Scripture passages referenced and linked in this lesson are written out for your convenience on this page.
Isaiah: "Salvation of Jehovah"
A definite call
Isaiah chapter 6 (click the link to read the passages)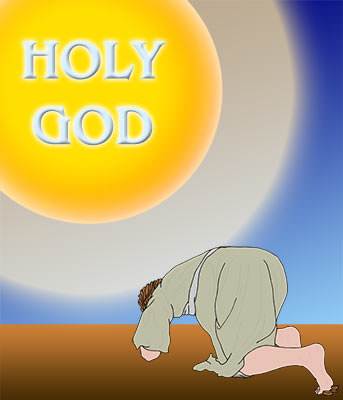 While still a young man, Isaiah received a vision in the Temple which was to change the entire course of his life. First, he is given a vision of the Almighty God who is truly holy, surrounded with majesty, and worshipped by adoring angels.
Next he is given a vision of himself, and is overwhelmed by a sense of his own sinfulness and the sinfulness of his nation. He sees himself as a "man of unclean lips" (v. 5, NIV). He is forgiven and cleansed and hearing God's call: "Who will go for us?" responds to the call and receives a vision of the people to whom he must carry the Lord's message. He is to go to these people even though they will prove deaf to his message and blind to the truth (vv. 9-10).
For thought and contemplation:
"No one", said a famous preacher, "can do a truly effective work for God until, like Isaiah, he has caught a true vision of the holiness of God, the sinfulness of his own heart, and the deepest needs of those to whom he is called." Have you had such a vision? If not, pray that God will reveal Himself to you afresh today.
"Where there is no vision, the people perish…" (Prov. 29:18, AV)
A praising heart
As Isaiah looks forward to the coming of the kingdom of God on earth (described in chapter 11) he breaks out into a song of thanksgiving and praise. The words of this song were often sung by those who had been exiled from Israel and were returning after long captivity. The words are especially suitable for those who have come to Christ for the first time, or for a believer, after a period of backsliding.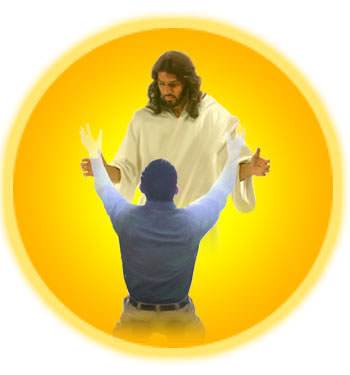 Through Jesus Christ, the Root of Jesse, the divine anger is turned away from mankind and we can experience peace. Those whom God reconciles He also comforts. They are taught to triumph in God and rejoice in Him.
For thought and contemplation:
Has God delivered you from a sickness, a habit, a bondage—or a recent bout of backsliding? Then use this opportunity to praise Him by singing these words of God back to Him. Don't just read them—sing them! Make up your own tune and sing it out—as loudly as you can. Then note the difference this makes to your whole day.
"…How good it is to sing praises to our God, how pleasant and fitting to praise him!" (Psa. 147:1, NIV)
An unshakable confidence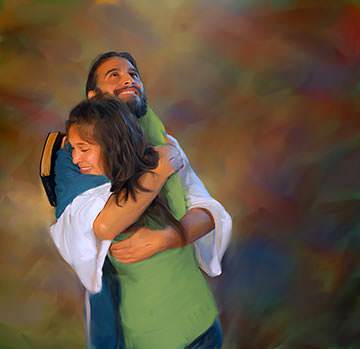 Again Isaiah bursts into song. This time God is worshipped as the One who does wonderful things and remains forever exalted. He puts down the strong and cares for the weak. As God weakens the strong who are proud and secure, so He strengthens the weak who know how to depend completely upon Him (vv. 1-5). The reception of repentant sinners is likened to a feast. There is a veil spread over the nations, but this veil will be destroyed by the light of Christ's Gospel shining in the world (vv. 6-9). God shall bring down the pride of His enemies by one humbling judgment after another. The destruction of Moab is typical of Christ's victory on the Cross and the pulling down of Satan's strongholds.
For thought and contemplation:
Here's your assignment for today—take the first verse of this great song of rejoicing and memorise every word. Bring them to mind at least once each hour. Then, as you go to sleep tonight, let these words be the last thought upon your mind.
"Sing for joy to God our strength; shout aloud to the God of Jacob!" (Psa. 81:1, NIV)
A great God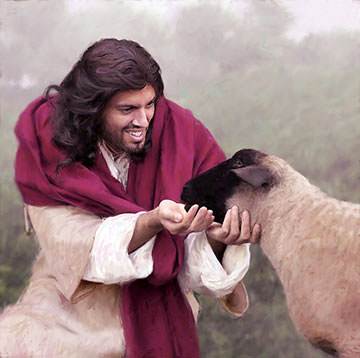 Isaiah speaks a comforting word to the people of his day—words that come directly from God to His people. This is called 'prophecy'—a word which contains the thought, not only of foretelling, but forthtelling. As Isaiah speaks forth the word of the Lord, take heed to what is being said, for this could be as truly God's word to your heart as it was to the people of Isaiah's day.
Life is a warfare, but the struggle will not last forever. Troubles are removed in love when sin is pardoned. All created beings sink to nothing in comparison with the Creator, who has the command of all creatures and of all created beings. Go forth in God's strength, not in your own, and like the eagle you will soar over all difficulties and problems.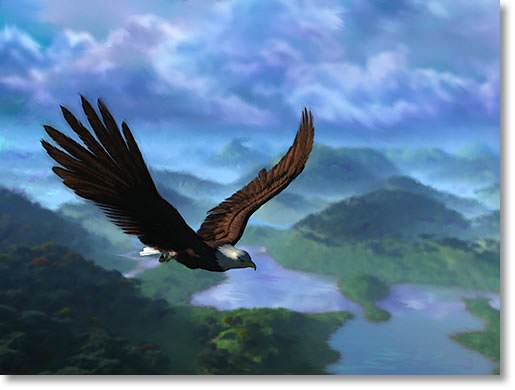 For thought and contemplation:
Isaiah does in this chapter what a physician would do who walks into a sick person's room which is filled with stale air and smoke—he throws open the windows and lets in the fresh breeze. Are you feeling spiritually jaded at the moment? Then look out and look up: "God's in His heaven – all's right with the world."
"The wind blows wherever it pleases. You hear its sound, but you cannot tell where it comes from or where it is going. So it is with everyone born of the Spirit." (John 3:8, NIV)
---
Isaiah—the Bible in miniature

The book of Isaiah may be compared to the Bible.
The Bible — Isaiah
Sixty-six books. — Sixty-six chapters.
The Old Testament (OT) has 39 books. — The first section of Isaiah has 39 chapters.
The New Testament (NT) has 27 books. — The last section of Isaiah has 27 chapters.
The OT covers the history and sin of Israel. — Isaiah chaps. 1-39 does the same.
The NT describes the person & ministry of Christ. — Isaiah chaps. 40-66 does the same.
The NT begins with the ministry of John the Baptist. — The second section (chap. 40) begins by predicting this ministry.
The NT ends by referring to the new heavens & the new earth. — Isaiah ends his book by describing the same thing. (Compare Isa. 66:22 with Rev. 21:1-3.)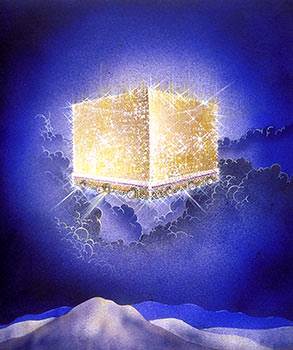 ---
A coming Messiah
Nowhere in all the Old Testament is it so plainly and fully prophesied that Christ should suffer and then enter into His glory, as in this chapter. It is, without doubt, one of the most moving and solemn passages to be found anywhere in the Word of God. When placed alongside Psalm 22, which also relates to the crucifixion, there emerges a picture of Christ's suffering on the Cross which is utterly amazing—especially when you consider that it was written hundreds of years before the event. Isaiah foresees the Messiah giving His life for mankind (vv. 4-8), His burial in a rich man's tomb (v. 9), His resurrection (v. 10) and His return to heaven to rule and reign (vv. 11-12).
For thought and contemplation:
"Were the whole realm of nature mine,
That were an offering far too small
Love so amazing, so divine
Demands my soul, my life, my all."
"In bringing many sons to glory, it was fitting that God, for whom and through whom everything exists, should make the author of their salvation perfect through suffering." (Heb. 2:10, NIV)
The Messiah in Isaiah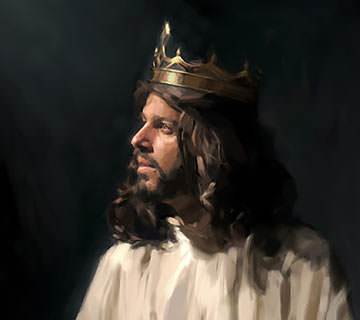 A heart for the lost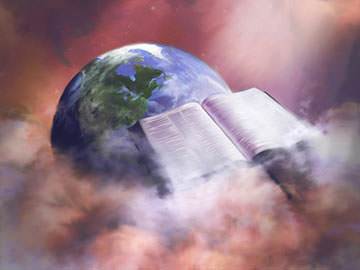 Isaiah was pre-eminently an evangelist, and this is one of his greatest evangelistic sermons. The first two verses describe life apart from God with its hunger and false values, and he gives an eloquent appeal for all to accept the salvation which the Messiah will bring. The exciting note he introduces—something that had never been seen quite so clearly before—is that when the Messiah comes, the Gospel will be for everyone, not just for Jews (v. 5). Salvation, however, is not automatic; repentance and conversion are necessary if a person is truly to rejoice in God (vv. 6-7). There will be great peace and permanent joy when God's salvation is complete (vv. 12-13).
For thought and contemplation:
How do you feel about the subject of evangelism? If you believe that men and women are lost without Christ, then evangelism becomes an urgent necessity. And, as someone said: "Evangelism is not complete until the evangelised become evangelists."
"Do you not say, 'Four months more and then the harvest'? I tell you, open your eyes, and look at the fields! They are ripe for harvest." (John 4:35, NIV)
A fervent zeal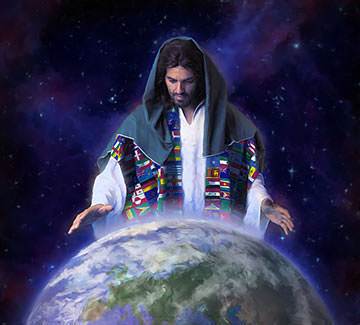 The prophet foresees the day when God will be able to rejoice over His people and delight in them. Jehovah is the builder of the new Jerusalem and all its inhabitants will be holy (v. 12). The coming of this day should preoccupy all God's children, and we should make it a matter of earnest and constant prayer (vv. 6-7). The art of prayer is reminding God of what He has promised to do. This is what the Old Testament patriarchs did over and over again—they put their finger on God's promises and held Him to them! God is zealous in His desire to bring all these things to pass, and this zeal should be shared by all of His redeemed people.
For thought and contemplation:
When next you pray, consider adopting this policy of the Old Testament saints—reminding God of His gracious and unimpeachable promises. Find a promise or a covenant and hold it up before the Lord. Don't be afraid—God delights to be reminded of his Word.
"This is the covenant I will make with them after that time, says the Lord. I will put my laws in their hearts, and I will write them on their minds." (Heb. 10:16, NIV)
The lesson to be learned from Isaiah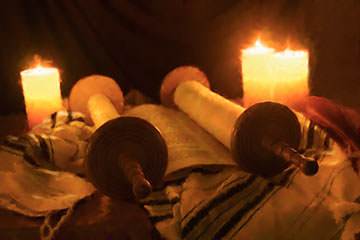 Isaiah is regarded by Bible commentators as "the greatest evangelist of the Old Testament". Both the tone and subject of his writings justify that description. The spirit of concern and compassion for those who reject the offer of God's mercy pulsates through the whole of his prophecy, and it is this which makes him, more than all other Old Testament writers, the preacher of good tidings. The summons to declare those good tidings to the nations has been, and is still being obeyed by the many who have preached—and are still preaching—the Gospel in a pagan world.
The main lesson, therefore, that we learn from Isaiah is the importance and relevance of sharing the Good News of our God with the world. Evangelism has been described as "one beggar telling another where to find bread". You don't have to stand in a pulpit to do that—you can do it right there in the locality where you live.
---
Used with permission: Character by Character compiled by Selwyn Hughes and Trevor Partridge. Copyright © CWR (www.cwr.org.uk).