Used with permission: Character by Character compiled by Selwyn Hughes and Trevor Partridge. Copyright © CWR (www.cwr.org.uk).
---
Scripture passages referenced and linked in this lesson are written out for your convenience on this page.

presents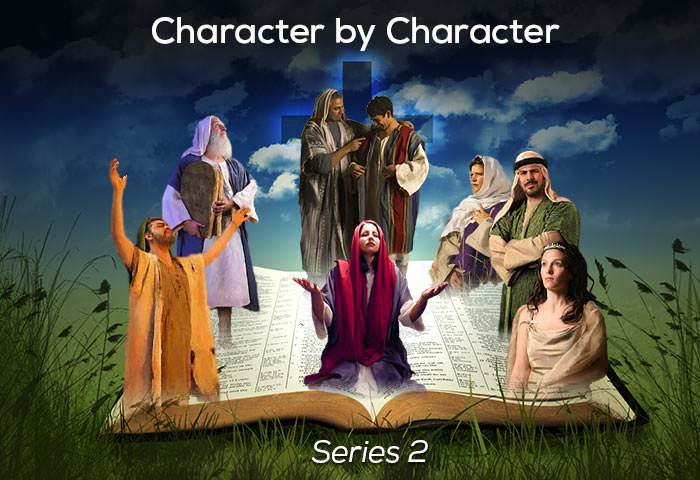 Lesson 11: Jeremiah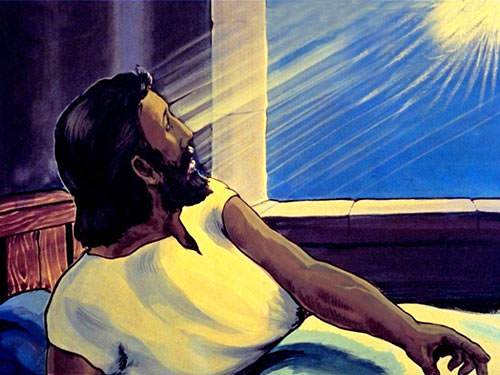 Scripture passages referenced and linked in this lesson are written out for your convenience on this page.
Jeremiah: "Jehovah exalts"
A definite call
Jeremiah chapter 1 (click the link to read the passages)
Jeremiah was the son of a priest and doubtless received a strong spiritual upbringing. While still a youth, God spoke to him and told him that he had been appointed as a prophet even before he was born (v. 5). Jeremiah protests that he is too young to start speaking out as a prophet to his nation, but God rebukes him for this and gives him a clear and definite commission. He is also assured that he need never be afraid because he will enjoy divine protection throughout his entire life.
The Lord touches his mouth, telling him that He has put His word on Jeremiah's lips and that his ministry will be one of both pulling down and building up.
For thought and contemplation:
Those who have a message to deliver from God should not fear because of their youthfulness or inexperience. When God calls a person to share His truth with others, He also clothes that person with supernatural might and power. Has God called you to a specific work? Then go about the task—"nothing doubting" (Acts 11:12).
"Don't let anyone look down on you because you are young, but set an example for the believers in speech, in life, in love, in faith and in purity." (1 Timothy 4:12, NIV)
A proclaimed judgment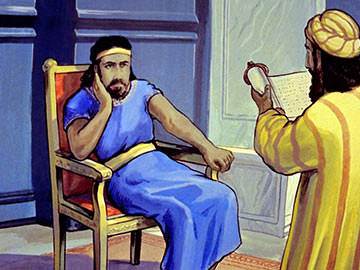 Jeremiah is given a strong and powerful word from the Lord, charging Judah and the whole of Israel with a catalogue of serious sins. First, they are accused of a degree of unfaithfulness that is not to be found even among the heathen nations (vv. 10-11). Next they are accused of rejecting God's endless supply of fresh water—His divine life and power—in favour of the stagnant water of self-centredness and self-interest which they have collected in their own leaky cisterns—an action which God sees as appallingly evil. They are charged further with turning to Assyria and Egypt for help, instead of trusting the God of their salvation. Having forsaken the Lord for the worship of idols, judgment is then pronounced.
For thought and contemplation:
How sad that the message of coming judgment seems to have been greatly watered down in some sections of today's Church. It may be missing from many modern pulpits, but it is not missing from the Bible. Just read Acts 17:30-31 and see!
"Now is the time for judgment on this world; now the prince of this world will be driven out. But I, when I am lifted up from the earth, will draw all men to myself." (John 12:31-32, NIV)
A weeping heart
Jeremiah 4:19-21; 8:18-21 and 9:1-11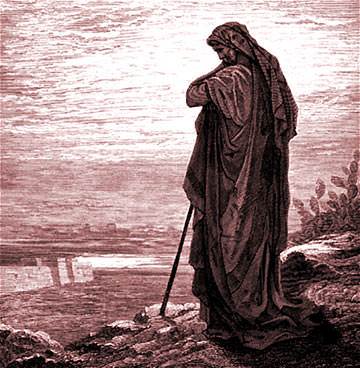 Once Jeremiah is made aware of the approaching judgment which is to fall upon Israel, he experiences a great concern for the plight of his people. His concern deepens into anguish as the people fail to heed his warnings and continue in their sinful and rebellious ways. It is clear that God's people are spiritually sick and wounded because of their sins, and their unwillingness to repent causes the prophet's heart to break. He weeps and weeps as he feels within his own spirit the grief that God feels in heaven. Such is the stupidity, the ignorance and the evil of the people that Jeremiah wishes he could weep day and night for the eventual repentance and contrition of his fellow countrymen.
For thought and contemplation:
What kind of concern do you have for those who break God's commandments and overturn His laws? Do you simply condemn them—or do you cry to God for their rebirth? Many are willing to criticise sinners, but few are prepared to weep for them.
"As he approached Jerusalem and saw the city, he wept over it" (Luke 19:41, NIV)
A persecuting family
Jeremiah, it seems, was a lonely man who, because of the special work God had called him to do, was forbidden to marry (16:1-2). It seems also that his family are not terribly supportive of him and he becomes the victim of treachery by his brothers (12:6). His problems deepen when his life is threatened by the inhabitants of Anathoth, his home town, who set out to silence him and stop him uttering the words which have been given him by God. When he becomes concerned about the prosperity of the people around him and enquires of the Lord what is to be done about it, he is not given a direct answer but told that there are difficult and testing times to come.
For thought and contemplation:
It's hard to be rejected—but it's especially hard when those who reject you are members of your own family. Has this happened to you? Then be careful that the poison of self-pity does not creep in and corrode your soul. Self-pity has shipwrecked thousands of Christians. Don't let it ruin you.
"Blessed are you when people insult you, persecute you and falsely say all kinds of evil against you because of me. Rejoice and be glad, because great is your reward in heaven…" (Matt. 5:11-12, NIV)
---
Imagery in Jeremiah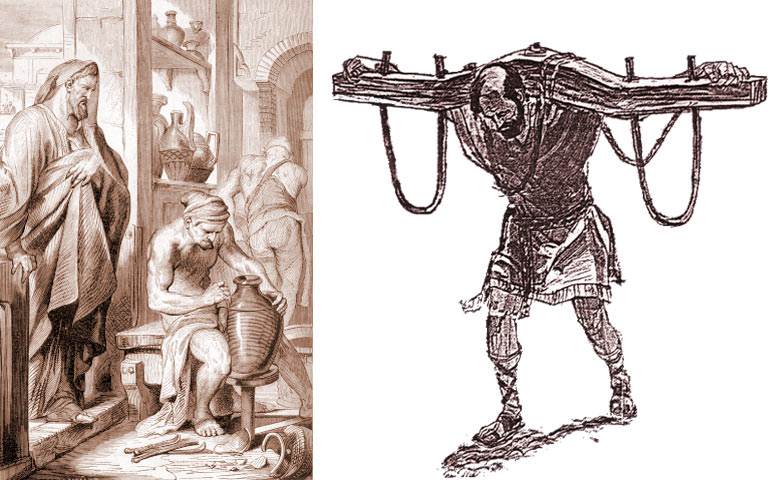 "So I went down to the potter's house, and I saw him working at the wheel. But the pot he was shaping from the clay was marred in his hands; so the potter formed it into another pot, shaping it as seemed best to him.
"Then the word of the Lord came to me: 'O house of Israel, can I not do with you as this potter does?' declares the Lord. 'Like clay in the hand of the potter, so are you in my hand, O house of Israel.'" (Jeremiah 18:3-6, NIV)
Other images in Jeremiah include filled up wine bottles (chap. 13), broken pottery (chap. 19), baskets of figs (chap. 24) and yokes (chap. 27).
---
A single purpose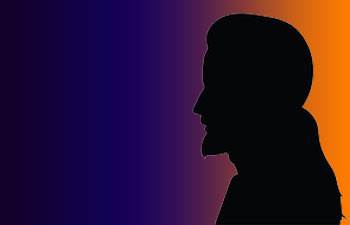 It is obvious that God requires absolute singleness of heart from His servant Jeremiah. He is forbidden to take upon himself the responsibilities of caring for a wife and family, and is thus spared the distress of losing his loved ones in the widespread plagues and judgment that God is going to send upon the people of Israel. A picture is painted for him of the awful calamities that are to fall upon the land because of Israel's unfaithfulness, which will result in many not only dying, but remaining unburied. Laughter and gladness are to cease and wedding feasts will be no more. Jeremiah is commissioned to fearlessly pronounce that all this is due to Israel's sin—their own and also that of their forefathers.
For thought and contemplation:
A recent research conducted among professional men and women who had made a success of their lives showed that one of the key factors in their success was singleness of purpose. More than at any other time in history, God needs His servants to be single-minded. Are you like this?
"…be obedient to those who are your earthly master, with fear and trembling, in singleness of heart… rendering service with a good will as to the Lord and not to men." (Eph. 6:5 & 7, RSV)
A comforting word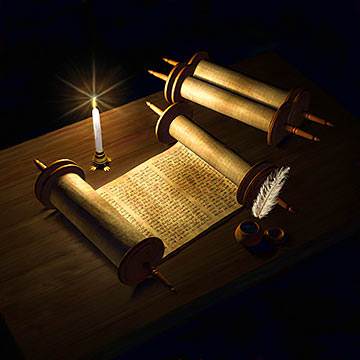 Jeremiah sits down to write a letter to the Jews who had previously been carried away captive into Babylon, among whom were Jehoiachin the king, and a number of priests and prophets. Ezekiel, too, was to be found among these captives. Jeremiah has heard that some false prophets are raising vain hopes among the exiles by predicting an early return to Jerusalem, but Jeremiah tells them that they are to carry on their normal activities as their captivity will last seventy years. In the meantime, they are to pray for those with whom they live and seek their welfare. Then, when the allotted time of captivity has expired, God will bring them home.
For thought and contemplation:
Just as there was a time scheduled on God's calendar for the return of the Jews to Jerusalem, so there is a time appointed when Christ will come again. And how are we to live in the meantime? Carefully, prayerfully and with concern for those around us.
"So then, let us not be like others, who are asleep, but let us be alert and self-controlled." (1 Thess. 5:6, NIV)
A human response
Jeremiah 19:14-15 and chapter 20

After Jeremiah had stood in the Temple and prophesied the imminent fulfilment of the evils that the Lord had spoken concerning Judah and Jerusalem, the unbelieving people of his day mercilessly beat him and put him in the stocks. His feelings are most powerfully recorded in this passage, and reveal the deep humanity and sensitivity of this dedicated servant of the Lord. Obviously it hurt him greatly to be hated and ridiculed, but yet he had to be faithful in speaking out the words which God had told him to say. He vacillates between confident faith (20:11 & 13) and abject misery (vv. 14-18), cursing the day that he was born (compare Job 3:2-26).
For thought and contemplation:
It is one of the highest tests of character to faithfully do what God has asked you to do, even when your own heart is hurting. Many Christians fail at this point and say such a state of existence is impossible. But is it? Read 2 Corinthians 12:9 and see!
"Now it is required that those who have been given a trust must prove faithful." (1 Cor. 4:2, NIV)
The lesson to be learned from Jeremiah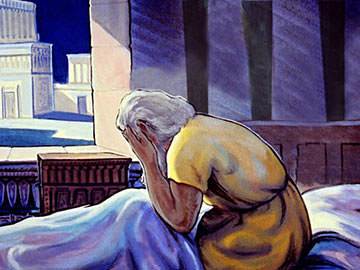 No Old Testament character is so intimately known to us as Jeremiah. It is not simply that we are informed concerning the many events of his life, but we are shown something of the way he feels. It has been said that "we can never know anyone until we know how that person really feels". In this respect, Jeremiah marks an epoch in the history of prophecy. Some of the other prophets—for example, Isaiah—are so absorbed in their message that they exhibit little or no personal feeling. Not so Jeremiah. He was a loving, priestly character who felt the unbelief and sin of his nation as a heavy, almost overwhelming burden. Who does not remember the words: "Let my eyes run down with tears night and day, and let them not cease…"?
The main lesson of his life is brought out in Jer. 8:21: "For the hurt of the daughter of my people am I hurt" (AV). He was willing to be hurt, and then use those hurts to deepen his sensitivity to the needs of his people and to the will and purposes of God.
---
Used with permission: Character by Character compiled by Selwyn Hughes and Trevor Partridge. Copyright © CWR (www.cwr.org.uk).