under a special agreement with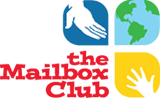 presents "Light from the Old Testament"

under a special agreement with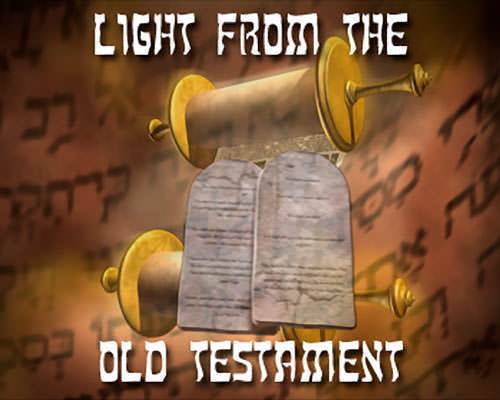 Lesson 2 (Part 3)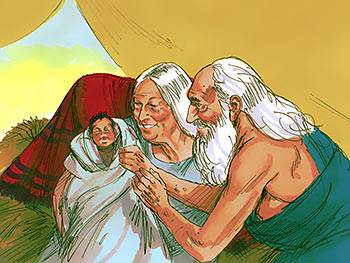 God fulfilled His promise to Abraham and Sarah. The Bible says,
"The LORD visited Sarah as He had said, and the LORD did unto Sarah as He had spoken. For Sarah conceived, and bore Abraham a son in his old age, at the set time of which God had spoken to him." Genesis 21:1-2
Abraham named his son Isaac, as God had directed him. Isaac was especially loved by his father, but as Isaac grew older a time came when God tested Abraham's faith. God said to him,
"Take now your son, your only son Isaac [God did not count Ishmael], whom you love, and get into the land of Moriah; and offer him there for a burnt offering upon one of the mountains which I will tell you of." Genesis 22:2
This meant that God was telling Abraham to kill his son Isaac and to burn his body as an offering to the LORD. How this must have shocked Abraham! He could not understand God's telling him to do such a thing. Nevertheless, he rose up early in the morning to obey God.
On the long trip to Mount Moriah, Abraham pondered the matter. God had promised him that his descendants would be as the stars of the skies. Isaac had to live in order for this promise to be fulfilled. Abraham came to the conclusion that, though he killed Isaac, God would raise him from the dead. Hebrews 11:19 tells us, "[Abraham] concluded that God was able to raise him [Isaac} up, even from the dead, from which he also received him in a figurative sense."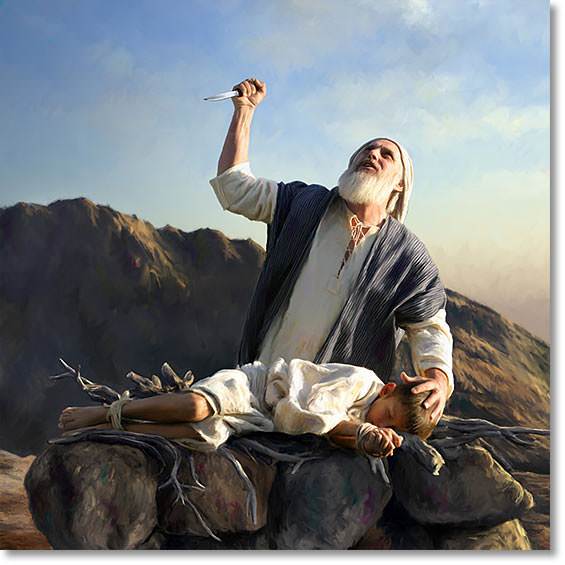 When Abraham reached the place that God had appointed, he built an altar, placed wood on it, bound his son Isaac, and placed him on the altar in obedience to God. As he raised his knife to kill Isaac, the Angel of the LORD called out to him and said,
"Lay not your hand upon the lad, neither do any thing unto him: for now I know that you fear God, seeing you have not withheld your son, your only son from Me." Genesis 22:12
When Abraham took Isaac off the altar and held him in his arms, it was like receiving him from the dead.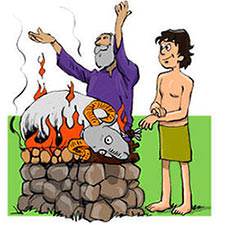 Abraham looked and there was a ram caught in a thicket by its horns. Abraham took the ram and offered it up as a burnt offering instead of his son.
Isaac is one of the clearest types of Christ in the Old Testament. He was a miracle child. He was always obedient to his father, being willing to die to do his father's will. He was, in type, raised up from the dead.
---

When Abraham and Isaac reached the mountain where Abraham was to offer his son as sacrifice, Abraham told his servants to stay with the donkey while he and Isaac went up to worship God. The Bible says,
"And Abraham took the wood of the burnt offering, and laid it upon Isaac his son; and he took the fire in his hand, and a knife; and they went both of them together." Genesis 22:6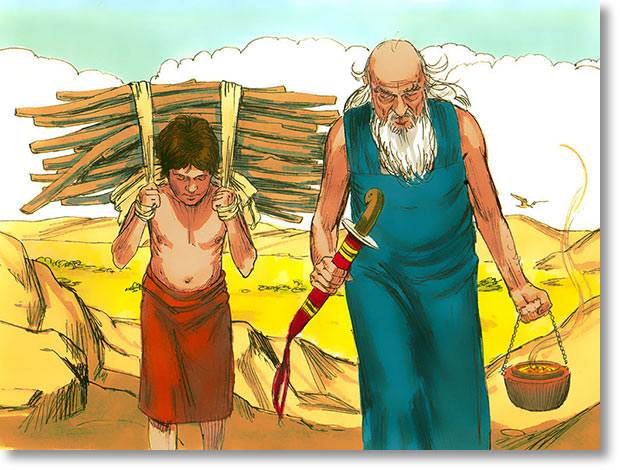 As they walked up the mountain, Isaac said to his father, "Behold the fire and the wood: but where is the lamb for a burnt offering?" Abraham said, "My son, God will provide Himself a lamb for a burnt offering."
This brings before us the greatest of all scenes—God's Son dying on the cross as a sacrifice for our sins. God spared Abraham's son, but He did not spare His own Son. The Bible says that He "spared not His own Son, but delivered Him up for us all." (Romans 8:32)
For thousands of years, God's people offered lambs as sacrifices for their sins. But then one day God's Son appeared, and John the Baptist said, "Behold the Lamb of God, which takes away the sin of the world." (John 1:29)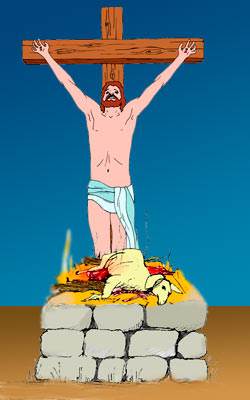 The fact that Jesus Christ is "the Lamb of God" means that He is the perfect Sacrifice which God Himself provided for our sins. There are two great facts that come out of this:

Jesus is the only Way to God.
Since Jesus is "the Lamb of God" who died for our sins, there is no other way anyone can be saved. The Bible says,
"Neither is there salvation in any other: for there is none other name under heaven given among men, whereby we must be saved." Acts 4:12

God is perfectly satisfied with the Sacrifice which He Himself provided.
This gives me peace about my sins.
What am I to do? I am to put my trust in the One who has perfectly satisfied God with respect to my sins. The Bible says,
"…through this Man is preached unto you the forgiveness of sins: And by Him all that believe are justified [declared righteous] from ALL THINGS, from which you could not be justified by the law of Moses." Acts 13:38-39
"To Him give all the prophets witness, that through His name whosoever believes in Him shall receive remission [forgiveness] of sins." Acts 10:43
"Therefore being justified by faith, we have peace with God through our Lord Jesus Christ." Romans 5:1
We are not saved by what we do for God but by what God has done for us in the Person of His Son. The Bible says,
"For by grace are you saved through faith; and that not of yourselves: it is the gift of God: Not of works, lest any man should boast." Ephesians 2:8-9
---