presents
"All About Me—the Big #1" series

presents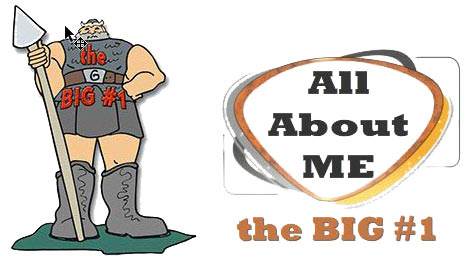 Lesson 20: Secular Humanism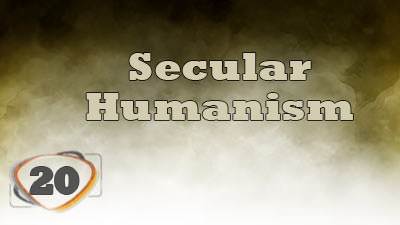 In our discussions on the Flesh, we started out with Lucifer and told of his downfall. Then we talked of his efforts to get mankind to follow in his ways. It is natural, therefore, that he should take a further step, and that is to cause those who have followed in his ways to be the teachers of self-will. In these days of mass communication, the enemy is busy seeking to permeate our society with false teaching in order to further strengthen his hand on the world.
One of the effective ways he has been doing this is through the teachings of secular humanism.
WHAT'S WRONG WITH THE WORLD?
The Worst Religion: Secular Humanism
Concepts
1) I have no God
2) Where did I come from? (Evolution)
3) Where am I going? (Nowhere...death ends all.)
4) What should I do? (Do your own thing.)
5) There are no absolutes. (Situation ethics.)
6) It leads to moral breakdown.
7) Spiritual problems are the end result.
8) World dictator (666)
In this chart we see its basic concepts. These concepts are permeating our school books, magazines, T.V., and radio. We need to be aware of what they are and see that their main objective is to get children and young people to walk in the Flesh. If they walk in the Flesh, they will produce the sins of the Flesh. They are godless concepts, which you can see is what Satan was seeking to do in the first place with Adam and Eve, and that is develop lives separate from God.
The Key Concepts of Secular Humanism are:

I HAVE NO GOD
What is really meant by this is, "I have no God but myself." In a subtle way they have taken the edge off the statement that there is no God. They have avoided controversy and declared themselves to be God.

BELIEF IN EVOLUTION
The second concept is to explain the question in the mind and heart of a child as to where they came from. They teach evolution. (In every concept the purpose is to leave God out.)

DEATH ENDS ALL
This is an attempt to solve the problem of a coming day of judgment, by denying responsibility for your actions and accountability.

DO YOUR OWN THING
Children's rights, women's rights, workers' rights are the order of the day. Everyone should be able to do that which is right in his own eyes.

THERE ARE NO ABSOLUTES
Nothing can be said to be definitely right or wrong. Thus, stealing may be right under certain circumstances. Murder might be right under certain circumstances. This leads to the teaching that it is wrong to judge right and wrong. Situation ethics are the order of the day. Those who do wrong are not to have a standard raised against them. Can't you imagine if this should become the law of our land what anarchy there would be?

MORAL BREAKDOWN (in the guise of "freedom")
If it feels good, do it. Why such a rise in promiscuity, and every form of immorality? Why so many illegitimate children, why so many abortions and the cry that there should be no law against it?

SPIRITUAL PROBLEMS
This is the result of not giving what you have to others (me). If only I could do what I want to and if only others would give me what I want, I could be happy.
One of these fellows was asked what he would do if he could do what he wanted. He said he would divide everything that everybody in the world had equally amongst everyone.
"And what would you do when you spent yours doing what you want?"
"I would want to divide everything again."
When is self satisfied? NEVER!! How much is enough? A little bit more!!

WORLD DICTATOR
If we had a world ruler he would distribute everything equally in the world, and we would have peace and contentment. Anti-God, Anti-Christ, Full of the Flesh. May God deliver us from that day. The Bible talks of this day coming and what an awful day it will be in this world. Praise God for the Rapture!
---