presents
"All About Me—the Big #1" series

presents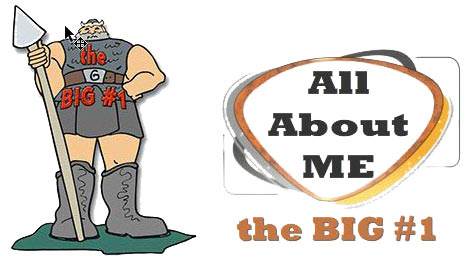 Lesson 19: Power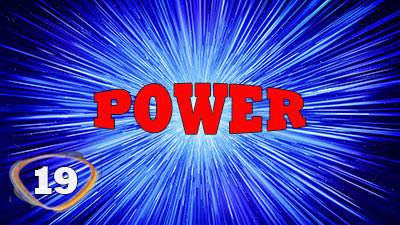 This is a very interesting subject.
Who is the greatest?
Who has the most power?
How do you get to be the greatest?
How do you get the most power?
We have a world seeking greatness because they think that then they will have the power. There are a lot of different areas of greatness. Physical greatness, educational greatness, financial greatness, and political greatness are some of them.
Sad to say, this quest has also many times become the dominating drive of many in the body of Christ. Is it any wonder that we end up lacking love?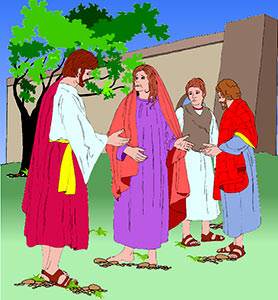 There is an interesting story in Matthew 20:20-28. Mrs. Zebedee, the mother of James and John, comes to Jesus with a request. "When You come into Your Kingdom, grant that one of my boys can sit on Your right hand and one on Your left." I guess you could call her a position seeker; and if you read verse 24, it seems that she was put up to it.
The answer that Jesus gives is interesting: the way up is the way down. "Are you able to drink of the cup that I shall drink of, and to be baptized with the baptism that I am baptized with?" (vs. 22) In other words, are you willing to follow Me in death?
"If any man will come after me let him deny himself, and take up his cross daily and follow me." Luke 9:23
"Where are we going, Lord?" You are going to die to Self, allow the Flesh to be crucified by His Spirit daily and let the resurrection life of Jesus be developed in you.
In verses 25-27 Jesus says,
"You know that the princes of the Gentiles exercise dominion over them, and they that are great exercise authority upon them. But it shall not be so among you: but whosoever will be great among you, let him be your minister; and whosoever will be chief among you, let him be your servant."
Here Jesus is telling us how the world operates as they seek greatness and power. In the first case He says, "You know that the princes of the Gentiles exercise dominion over them..." The princes seek political power and in this way exercise dominion.
We live in a world of politics. If you get enough votes then it must be right. Democracy is a wonderful thing, but democracy without righteousness is a terrible thing. Individuals do not have a premium on selfishness; groups can be as selfish as individuals. In fact, group selfishness is in many ways worse than individual selfishness because who is going to curb the group who wins the votes and yet functions in a selfish way?
Apparently we are not to operate as the Gentiles. Is Christianity a democracy or a theocracy? I think you know the answer.
How wonderful if we could get rid of the politics in evangelism, the self-seeking through voting for what we want. Jesus said, "It shall not be so among you." When we vote it should be for what the King wants.
Secondly, in verse 25 we read, "...and they that are great exercise authority upon them." The ultimate in power as far as the world is concerned is to become the king, dictator, or the emperor. The problem with the Body of Christ is we have too many of these fellows around. They are constantly protecting their kingdoms and seeking to enlarge them.
Where has our love for the brethren gone? How can the Flesh manufacture love? We should turn our organizational charts upside down. Jesus says, "And whosoever will be chief among you, let him be your servant." Praise God for the true servants of Jesus Christ. May their tribe increase.
We are living in days when political and dictatorial forces seem to be on the rise and listening to the World Council of Churches, one might think the answer is to fight fire with fire. Should we get involved and become a political body, instigate revolution, demand our rights, etc.? Not according to our Saviour. While the world seeks political and dictatorial power, we are to have the power of the Holy Ghost. Acts 1:8 says, "But you shall receive power after that the Holy Ghost is come upon you."
These pages have been written to elaborate on how we can have this power not just individually but as the Body of Christ. In these days when selfishness seems to be coming increasingly to the forefront and as a result the sins of the Flesh are increasing, we desperately need to see selflessness abounding and the fruit of the Spirit manifested. The darker the night, the brighter the light. II Chronicles 7:14 is still true:
"If my people, which are called by my name, shall humble themselves, and pray, and seek my face, and turn from their wicked ways; then will I hear from heaven, and will forgive their sin, and will heal their land."
Judgment needs to start at the House of God. 1 Peter 4:17 tells us,
"For the time is come that judgment must begin at the house of God: and if it first begin at us, what shall the end be of them that obey not the gospel of God?"
God loves little people! Whenever God seeks leadership in Scripture, He constantly looks for people who are small in their own sight. Whenever Natural man looks for leadership, he looks for big people.
Everyone who starts out in the Kingdom of God starts out as a little person, humble and small in their own eyes. What so often happens is that we go from being a Paul (little person) to Saul (a big person); and when we do, we should be rejected as leaders, and we should allow someone else to take our place.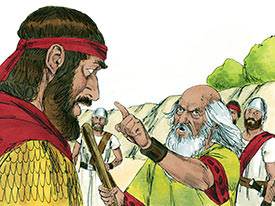 Samuel said to Saul,
"When you were little in your own sight, were you not made the head of the tribes of Israel?" (1 Samuel 15:17)
When Saul was chosen he said in 1 Samuel 9:21,
"Am not I a Benjamite, of the smallest of the tribes of Israel, and my family the least of all the families of the tribe of Benjamin? Why then do you speak like this to me?"
Samuel could have told him, but he didn't until later. The small one became the big one, and God had to find another small one in David.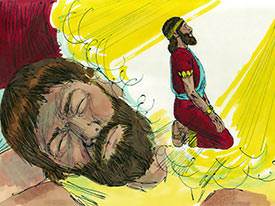 Solomon, when appointed king, said in 1 Kings 3:7,
"I am but a little child: I know not how to go out or come in."
It was as a result of this statement that he was given God's wisdom, riches and honour. Everything he received came as a result of humility.
What happened to Saul and Solomon? May we learn from them.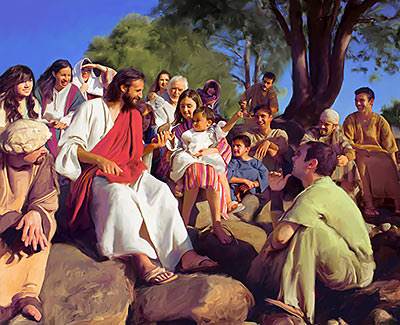 The disciples in Matthew 18:1 asked the question,
"Who is the greatest in the Kingdom of heaven?" Then Jesus called a little child (person) unto Him, and set him in the midst of them, and said, Assuredly, I say to you, unless you are converted, and become as little children, you will by no means enter the kingdom of heaven." Matthew 18:1-3
The kingdom of Heaven will be a kingdom of little people. Jesus will be the King of kings and Lord of lords and everyone else will be small before Him. This is what will make heaven such a beautiful place.
"Thy kingdom come. Thy will be done in earth, as it is in heaven." Matthew 6:10
Of course, the greatest little Person that ever existed was Jesus. He humbled Himself according to Philippians 2. Read it. We are to develop the mind of Christ.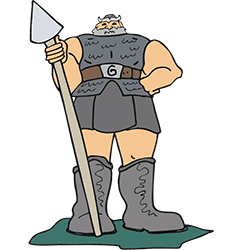 Think for a moment of the story of David and Goliath. Goliath is a picture of the Natural man. You read four things about him.
1. How big he is.
2. How secure he is.
3. How he does things...and
4. His pride.
---