under a special agreement with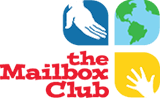 Winners Series 2

under a special agreement with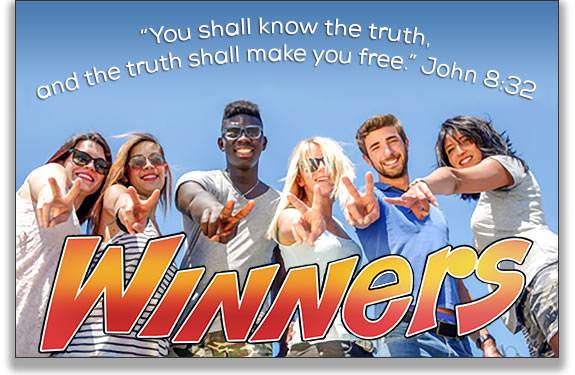 Series 2
Lesson 20: Don't Waste Your Life
Dear Friend,
Christianity is all about glory! The glory of God, and the glory of the Lord Jesus Christ, and the glory God has purposed for those who love Him and His Son. We are designed for the most inconceivable joy and happiness!
If you have trusted the Lord Jesus as your Savior and Lord, you have made the most important decision of your life. The next most important decision is this: What will you do with your one-and-only, precious, God-given life?
Believers will be judged.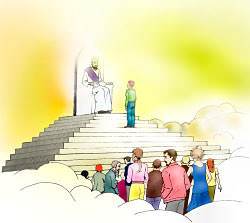 Every believer will one day stand before the Lord Jesus Christ to be judged by what he did with his life after he was saved. This judgment is not about salvation but about rewards.
This judgment is called "The Judgment Seat of Christ." One day we will stand before Christ to be judged for the things we did after we were saved. The Bible says,
"For we must all appear before the judgment seat of Christ; that every one may receive the things done in his body…" (2 Corinthians 5:10).
"Only one life; it will soon be past. Only what's done for Christ will last."
A day that has nothing in it for God is a wasted day. A life that has nothing in it for God is a wasted life. If you live your life pleasing yourself and doing the will of the flesh, you will waste your life. The day you stand before the Lord Jesus, you will realize that your whole life has been wasted.
Why did God create us?
The Bible is crystal clear on why God created us; He created us for His glory. God said,
"…bring My sons from far, and My daughters from the ends of the earth: Every one that is called by My name: for I have created him for My glory…" (Isaiah 43:6-7).
What does it mean to "glorify God"? It does not mean that we add something to God's glory or to His beauty. God cannot be made more glorious or beautiful than He is.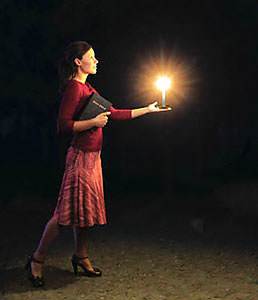 We glorify God when we magnify Him so that others can see how great and how glorious He is. When you look up into the sky at night you see countless small pin-pricks of light. With the Hubble space telescope, these pin-prick lights are revealed to be billion-star galaxies.
To the unsaved people of this world, God is just a "pin-prick" in the sky. We are to so live that our lives might reveal God as the infinitely great and glorious God that He is. Jesus said,
"Let your light so shine before men, that they may see your good works, and glorify your Father which is in Heaven" (Matthew 5:16).
Jesus perfectly glorified God.
Jesus came to tell us and show us what God is like. The Bible says,
"No man has seen God at any time; the only begotten Son, who is in the bosom of the Father, He has declared Him [shone Him forth]" (John 1:18).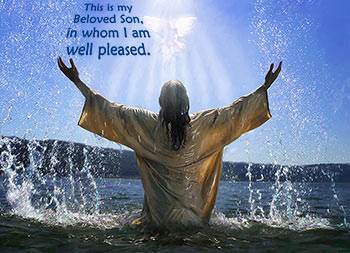 When He was here, Christ's great objective was to glorify His Father. Jesus perfectly glorified God in His life and in His death. Twice, God spoke from Heaven and said,
"This is My beloved Son, in whom I am well pleased" (Matthew 3:17).
Jesus revealed God so perfectly that He could say, "He that has seen Me has seen the Father" (John 14:9). At the end of His life, Jesus prayed to His Father,
"I have glorified you on the earth: I have finished the work which You gave Me to do. And now, O Father, glorify Me with Your own self with the glory which I had with you before the world was" (John 17:4-5).
What is God's objective?
God's great objective in all that He does is the glory of His Son. When Christ returned to Heaven, God glorified Him and exalted Him to the highest place in the universe. All of God's delight and glory rest on the Man Christ Jesus.
The universe itself was created to be the scene of the glory of God's Son. The Bible says,
"For by Him [Christ] were all things created, that are in heaven, and in earth…all things were created by Him, and for Him. And He is before all things, and by Him all things consist… that in all things He might have the preeminence" (Colossians 1:16-18).
What is God's purpose for us?
God's present purpose for us is that the Lord Jesus Christ might be glorified in us. God's future purpose for us is that we will be glorified with Christ forever. The Bible says that we are called "to the obtaining of the glory of our Lord Jesus Christ" (2 Thessalonians 2:14).
How do I glorify Christ?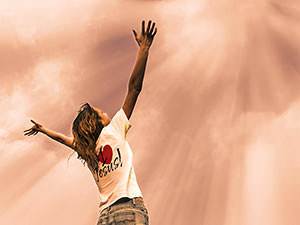 I glorify Christ by making Him the supreme passion of my life. I glorify Him by loving Him with all my heart, by praising Him, by enjoying Him, and by living for Him.
Every person has something which is life to him. It is not a matter of what you do to make a living; it is what you set your mind and heart on. To the worldly person, the world is everything. Take the world away from him, and he would have nothing to live for. Think of your own life. How would you complete this sentence:
For me to live is _______________?
Every day, young people (and adults) risk their lives and future happiness on alcohol, drugs, sex, or some form of self-pleasing excitement. Why do they do this? Because they are bored with life. God did not create you to be bored. And He certainly did not create you to waste your one-and-only, precious life on the trivial things of this world.
The opposite of wasting your life is living with a single passion to exalt and glorify Jesus Christ. The amazing thing is, when you make Christ the single passion of your life, you are choosing the very thing that will bring the most satisfaction into your life.
"Delight yourself in the Lord; and He shall give you the desires of your heart" (Psalm 37:4).
What changed Paul's life?
Originally, the apostle Paul did not believe in Jesus; in fact, his heart was full of hatred toward the Lord Jesus Christ and His followers. He went around throwing Christians into prison and killing them, but something happened which completely transformed his life.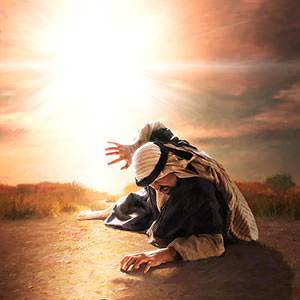 What changed Paul's life? The glorified Christ appeared to him on the road to Damascus. Paul got a glimpse of Christ in all His glory, and it transformed his life. Paul said,
"For to me to live is Christ, and to die is gain" (Philippians 1:21).
Christ was the supreme passion of Paul's life. To Paul, Christ was everything—his "all in all." Paul was a Christ-centered man. Paul's passion was that Christ should be magnified in his body, whether by life, or by death. When people saw his sacrificial love and radiant joy, they must have thought, "Christ is great!"
Risk is better than waste.
There is a risk in living all out for Jesus. The Lord never promises us an easy time if we choose to follow Him. He said,
"Whoever will come after Me, let him deny himself, and take up his cross, and follow Me" (Mark 8:34).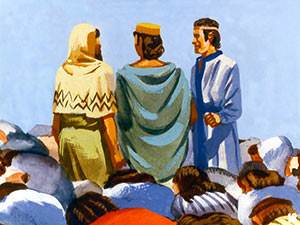 Think about the three Hebrew teens in Babylon. They were faced with a choice: bow down to the golden image Nebuchadnezzar had set up or be thrown into the fiery furnace. They chose to magnify God. They said, "We believe our God will deliver us, but even if He does not, we will not serve your gods."
They risked everything for the glory of God. As a result of their faith and courage, King Nebuchadnezzar passed a decree that everyone in his kingdom should honor the God of Shadrach, Meshach, and Abednego. No doubt there will be many in Heaven because three young men risked their lives for God.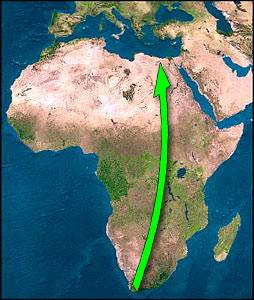 In a present day situation, two young men, Alex Mirandette, 22, and his brother Erik, 18 years old, were so filled with the love of Christ, that they set out on a very risky motorcycle adventure. They would start at the very southern tip of Africa and travel north more than 8,000 miles, all the way to Egypt.
The brothers' trip was not just a sightseeing expedition. They would be sharing Christ and God's love with the poorest of the poor. They traveled through eleven countries, many with unstable governments. They encountered two civil wars and five groups of rebels. They slept in mud-and-thatch huts, eating what little was available, in order to tell people about Jesus.
The trip took four months. Finally reaching Egypt, they were in an open market when a terrorist's bomb filled with nails, exploded. When the smoke cleared, Erik remembers lying in a daze, trying to pull out hundreds of nails that had penetrated his body. Some had been driven into his bones. Both Erik and Alex were taken to a hospital in Cairo, where later that day, Alex died.
Erik has since endured some 30 surgeries to remove nails, reconstruct his disfigured shoulder and arm, and to repair his seriously injured legs.
In spite of his suffering and the loss of his brother, Erik has chosen to magnify God. He has chosen to forgive those involved. In televised programs which were heard throughout the Arab world, Erik was telling his story and saying, "I forgive those who did this harm to me." The love of Christ expressed like this is sure to touch the hearts of thousands of people in that region.
Was Alex's life wasted? No it was not. Only God knows how many people will be in Heaven some day as a result of the love and testimony of Alex and Erik. Jim Elliott, one of five young missionaries who were martyred in Ecuador, said, "A man is no fool who gives up that which he cannot keep to gain that which he cannot lose."
Don't waste your life!
The first step in not wasting your life is to make Jesus Christ the single passion of your life. Do you know what the single passion of Christ's heart is? It is His believers. He thinks about His own all the time. Every believer can say, "The Son of God loved me and gave Himself for me."
Christ will never be completely satisfied until He is the single passion of your heart. In the book Don't Waste Your Life, John Piper says,
We do not use the word cool to describe true greatness. It is a small word. That's the point. It's cheap. And it's what millions of young people live for. Who confronts them with tears? Who pleads with them not to waste their lives? Who takes them by the collar, so to speak, and loves them enough to show them a life so radical and so real and so costly and Christ-saturated that they feel the emptiness and triviality of their CD collections and their pointless conversations about passing celebrities? Who will waken what lies latent in their souls, untapped—a longing not to waste their lives?
God is closing in on some of you. He is like the "Hound of Heaven" who wants to make you far happier in some dangerous and dirty work. Missionaries and servants of God do not come from nowhere. They come from people like you, stunned by the glory of God and stopped in your tracks. Sometimes it happens when you are going in exactly the opposite direction.
John Piper, Don't Waste Your Life (Wheaton, Il.: Crossway, 2003), 123, 255.
Living with a passion for Christ.
As a little girl, Claretta Clendenin was a member of the Mailbox Club. Through the lessons she came to know and love the Lord Jesus. She lived her life with a passion for Christ.
When she was 22, Claretta was killed in a tragic automobile accident. It was only after her death that her parents discovered she had kept a daily journal of her prayers. This journal has been published and countless people have been blessed by it. Here is what Claretta wrote when she was 14 years old:
To the One I love more than life, Who loved me far more than words can tell, far before I ever knew Him. To the One who still loves me with an everlasting love, a love unending. When I deserved nothing and was nothing, my Father and my King took me in and gave me all that ever wanted or needed. He gave me all for nothing, and that was more, yes more than enough for me. I owe Him my all.
Take this life which is Yours for You gave it to me. You bought it back when I did not deserve to be bought or paid for by anyone. And yet, You bought me and gave me a gift better than life, that I might have LIFE—LIFE for eternity.
I am overwhelmed at Your love for me which reaches far beyond my wretchedness and loves me for what You and You alone have made me. That is more than I can comprehend. You not only love me, You pour out Your rivers of blessings upon me every moment of my life that I live, yet I do not even deserve life.
I will serve You my King and my Savior as long as I live, as long as you allow me life. Lord, take me, break me, mold me, shape me, and use me. Let me be broken and spilled out and used up for You. Use me to bring glory, honor and praise to Your name, the Name above all names, worthy of all praise forever and ever. Amen.
Claretta Clendenin
---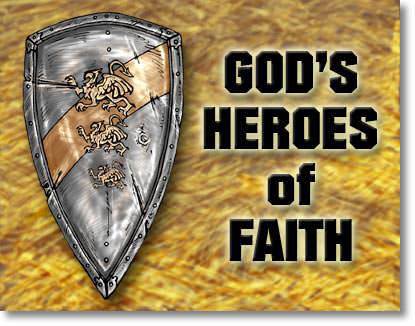 Daniel—greatly beloved of God
Daniel's enemies pointed out to King Darius that he had signed a law saying that any person praying to anyone but him for thirty days should be thrown into the lions' den.
Then they said, "That Daniel does not regard you, nor the law which you have signed, for he prays to his God three times a day!"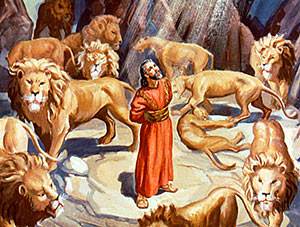 The king was crushed! He was very displeased with himself for signing that law. He set his heart on delivering Daniel. He tried every way he could to save Daniel, but the presidents and governors said to him, "You know perfectly well, O King, that no law which the king has signed can be changed!"
At last the king gave up. He gave the order that Daniel be thrown into the den of lions. The king said to Daniel, "Your God, whom you serve continually, He will deliver you" (Daniel 6:16).
After Daniel was thrown into the den of lions, a great stone was rolled across the mouth of the den so that no one could get Daniel out.
The king went to his palace greatly distressed. He refused to eat. When he could not sleep, the orchestra that played for him each evening came to his room, but he sent them away.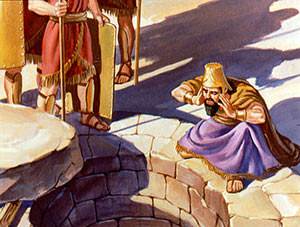 The king rose very early in the morning and hurried to the lion's den. He ordered the stone to be removed and he called sadly to Daniel, "O Daniel, servant of the living God, is your God, whom you serve continually, able to deliver you from the lions?"
Daniel called to the king, "O king, live forever! My God has sent His angel, and has shut the lion's mouths, that they have not even scratched me!"
The king was exceedingly glad and overcome with joy. He commanded that Daniel should be taken out at once. Daniel was unhurt because he had trusted in his God, and his God had delivered him.
King Darius ordered that the men who had accused Daniel be thrown into the den of lions, along with their wives and children. As they fell to the bottom of the pit, the ravenous lions killed them.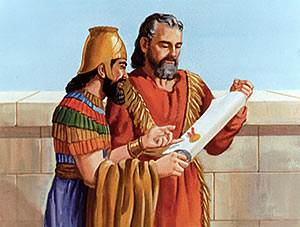 Then Darius wrote a letter to all the people in all the nations of his kingdom:
"I make a decree that in every part of my kingdom men tremble and fear before the God of Daniel; for He is the living God…and His kingdom… shall not be destroyed…He delivers and rescues, and He works signs and wonders in heaven and in earth, who has delivered Daniel from the power of the lions" (Daniel 6:26-27).
So Daniel prospered in the reign of Darius, and also in the reign of Cyrus, who became king after Darius died.
The lesson from Daniel is this: God honors those who honor Him. God said,
"…those who honor Me I will honor, and those who despise Me shall be lightly esteemed" (1 Samuel 2:30).
---