under a special agreement with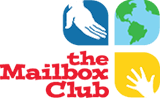 Timely Topics for Teens series
---
WE HIGHLY RECOMMEND using the VIDEO (mp4/webm) or FLASH version of these lessons, with lots of graphics and music. Just click this button...

If you like, you could go through the video version and then use this page for a quick review of the material.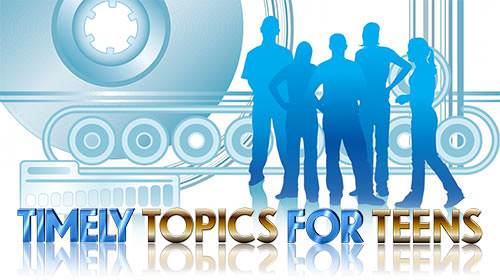 Lesson 8: How to Overcome Feelings of Inferiority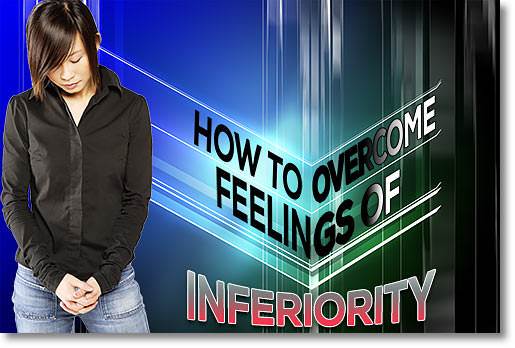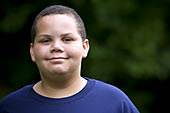 Wally is good natured, and he doesn't seem to mind it when he's kidded about being fat, but it hurts inside. He's heard "Fatty, fatty, two by four," until he believes he's just a joke and there's nothing he can do about it.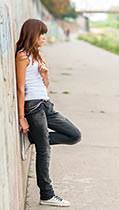 Sonya's problem is her height. She's 1.75 meters tall, and she hates every centimeter of the last 10.
Karen figures she must have been sitting on the back row when the looks were passed out. She's never had a date and doubts that she ever will.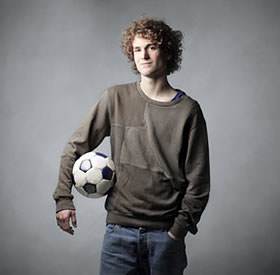 Ron is good looking, 1.80 meters tall, and an outstanding athlete. Everybody thinks that he's got it all together, but Ron has deep feelings of inferiority because he was born "on the wrong side of the tracks."
Each of these young people has a different problem, but they have one thing in common—they have a poor self-image.
What do we mean by "self-image" and why is this so important?
Self-image is the way we see ourselves. It's what we think about ourselves. It's important because a person's attitude toward himself greatly influences his attitude toward God, toward his family, and toward other people.
People who have a bad self-image are not happy with themselves. They find it hard to trust God, they tend to resent authority, and they find it hard to make real friends.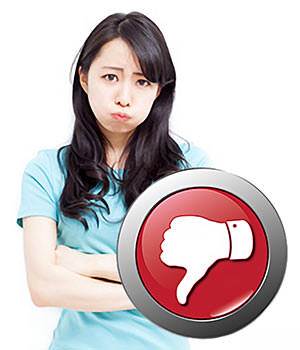 A poor self-image is developed by accepting wrong values other people put on you, your appearance, and your abilities.
Somehow we manage to remember all the "put downs." If somebody chewed you out and said, "You never do anything right," that went into your self-image computer.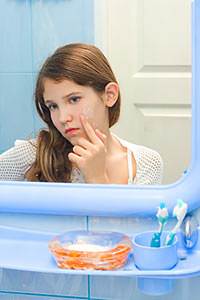 When you started school, you became more conscious of your appearance and your abilities. As you grew older, you began to look yourself over for every possible "defect."
And just in case you missed anything, your classmates pointed it out to you. Like if you had large ears, they called you "elephant ears." Or maybe you were a girl who was a little oversize, and they nicknamed you "Moose." It doesn't take much of this to make you feel unattractive and worthless.
Most everybody has experienced such feelings at one time or another, but "the uglies" hit hardest during the teen years. Few teens really like and accept themselves as they are. Just ask any number of teens if there is anything about themselves they would like to change. Almost all would name at least one thing. Some would have a whole list!

Rejecting yourself and feeling that you got a raw deal in life results in a kind of "floating bitterness." You are bitter toward God, toward your parents, and toward most anybody else that happens to come along.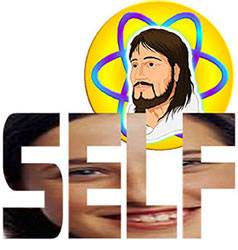 This need not be. You can overcome feelings of inferiority and get rid of bitterness.
The development of a right self-image comes from accepting the values God puts on you, your appearance, and your abilities.
The Bible says there is a "self" you are to deny and a "self" you are to accept. The "self" you are to deny is the "Big I"—that sinful self that is so proud and selfish and self-centered. But there is a "self" that you are to accept. That "self" is the special, unique person God created you to be.
Steps to achieve acceptance of self.

Realize that you are SOMEBODY.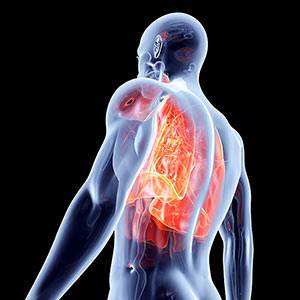 The most fantastic thing in this world is not some space station or some new electronic invention—it's a human being.
The movies' fantasies of bionic men or women have nothing on you! You may have heard that the human body is worth only a few dollars, but it is actually worth $6 million, according to Yale university biophysicist Harold J. Morowitz. And that price covers only the raw materials—hormones, proteins, enzymes, etc. The intricate work of fashioning the material into human cells might cost six thousand trillion dollars. And assembling these cells into a functioning human being would drain all the world's treasuries. "Each human being is priceless," says Dr. Morowitz [from "Have a Good Day"]. But that's not what makes us so valuable.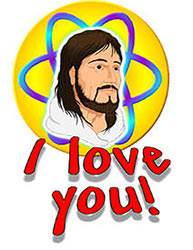 The real reason we're so special is that God loves us. And His love doesn't depend on what we look like or what we do. God says, "Regardless of what you look like, regardless of whether you are a success or failure, regardless of what anyone else thinks about you, I LOVE YOU."
There's another reason why we are worth so much—the price God paid to redeem us. What did God pay for us? $5,000? or $50,000? or $500,000? No. He gave His Son to redeem us. Since God gave His Son for us, He must consider us very valuable.

Realize that God designed you before you were born.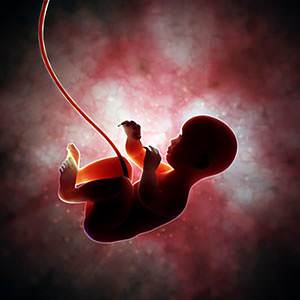 God is the Creator of all things, and He likes variety. He doesn't make any two snowflakes alike, and He doesn't make any two people alike. Each person is a special creation of God. David expressed it like this:
"You made all the delicate, inner parts of my body, and knit them together in my mother's womb.
Thank you for making me so wonderfully complex! It is amazing to think about.
Your workmanship is marvelous—and how well I know it.
You were there when I was being formed in utter seclusion!
You saw me before I was born and scheduled every day of my life before I began to breathe.
Every day was recorded in your Book.
How precious it is, Lord, to realize that You are thinking about me constantly!
I can't even count how many times a day Your thoughts turn toward me!
And when I waken in the morning, You are still thinking of me!"
(Psalm 139:13-18 The Living Bible)
God created me the way I am, and He created you the way you are. We are God's workmanship, and He created us to glorify Him. There is a bumper sticker which says, "God don't make no junk!" That's true. God is not in the business of making "junk." Each person is a unique, special creation of God. You aren't junk—you are somebody!

Realize that feelings of inferiority are caused by comparing yourself with others.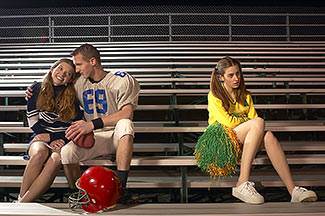 Little children are happy because they don't compare themselves with one another. They are happy just being themselves and having what they have.
As we get older, we start looking around and comparing ourselves with others. It's then that we decide we got a raw deal in life because we are not as good looking as so-and-so, because we don't have brains like so-and-so, or because we don't have money like so-and-so.
God tells us not to compare ourselves with others (2 Corinthians 10:12) nor to be envious of them (1 Peter 2:1). Your satisfaction comes from being what God intended you to be, not from trying to be somebody else. Eugene Peterson's translation of Galatians 5:26 puts it clearly:
"That means that we will not compare ourselves with each other as if one of us were better and another worse. We have far more interesting things to do with our lives. Each of us is an original." (The Message)

Realize that beauty doesn't make you happy.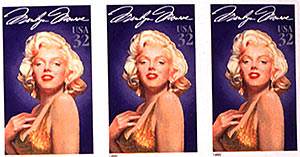 Do you still think "beautiful people" are the happiest people in life? Well they aren't. Marilyn Monroe was one of the most beautiful women in the world. She not only had beauty, but she also had wealth and success. But she was not happy and she took her own life.
God says that inner beauty is more important than outer beauty, and that inner peace is more important than outward success. The Bible says,
"Don't be concerned about the outward beauty that depends on jewelry, or beautiful clothes, or hair arrangement. Be beautiful inside, in your hearts, with the lasting charm of a gentle and quiet spirit that is so precious to God." (1 Peter 3:3-4 The Living Bible)

Accept yourself as God made you.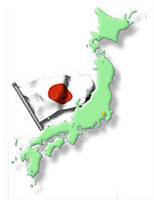 There's a young man in Japan who was born with a terribly deformed body and face. Few people have ever seen Kandura-san because his parents have always kept him in seclusion. With a deformed face and a deformed body, unable to walk or talk, what chance did he have in life?
But his radio brought him the message that God loved him and had sent His Son to be his Savior. When a Japanese Christian visited him, Kandura readily put his faith in Jesus Christ. Later he scrawled this message:
"Day by day as I walk this road of blessing, I receive the fruits of faith in my hands. These blessings come from my Lord, who is my strength and my hope. Praise the Lord, for He gives me this wonderful salvation."
[from "Live Happily With Yourself", OSP Publications, Inc.]
Though terribly handicapped, Kandura is glorifying God. His story has been published in Christian magazines and has blessed thousands of people.
What about you? After reading this can you continue to feel sorry for yourself? Can you continue being bitter toward God because of something you don't like about yourself?
A change in your attitude can change your whole life. Why not confess your bitterness to God, ask Him to forgive you for your attitude, and thank Him for making you just the way He did.

Begin a new relationship with your Creator.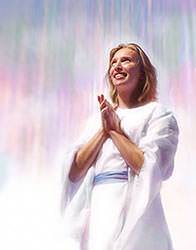 This is the most important step of all. Jesus called it being "born-again." It sounds mysterious but it is really simple.
John 3:16 tells us that God gave His Son to us to be our Savior.
John 1:12 tells us that when we receive Him, we are born into God's family. We receive Him by believing on Him.
If you don't understand it, read John chapter 3 several times before going to bed tonight. Ask God to make it clear to you.

Realize God is not through with you.
The Bible says, "we are His workmanship." (Ephesians 2:10) God is working on us and He isn't through with us yet. Be patient and allow Him to complete His perfect plan in you.
Be grateful.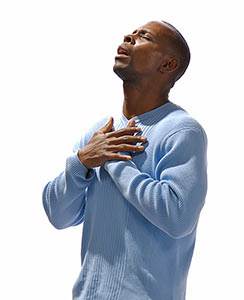 Your happiness in life doesn't depend on how you look or what you have. It depends on your attitude.
You can go through life bitter and resentful about yourself, or you can accept yourself and be thankful. You can always find something to be grateful for. A man once famously said, "I complained because I had no shoes until I met a man who had no feet."
Gratitude is happy thankfulness toward God. Gratitude gets you out of yourself and into God. God becomes the source of your happiness. Then you can get on with the real purpose of life—being what God wants you to be.
---