under a special agreement with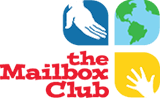 Timely Topics for Teens series
---
WE HIGHLY RECOMMEND using the VIDEO (mp4/webm) version of these lessons, with lots of graphics and music. Just click this button...

If you like, you could go through the video version and then use this page for a quick review of the material.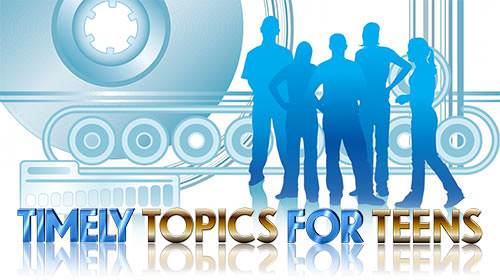 Lesson 1: Man, We've Got Problems!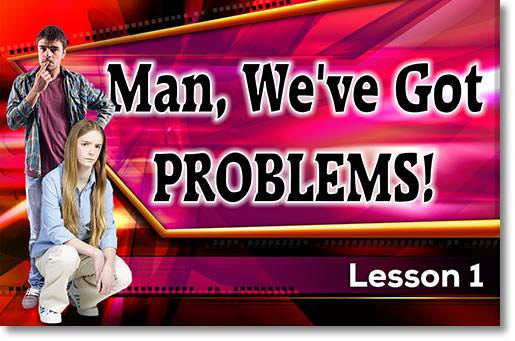 What in the world is wrong? Is there a solution?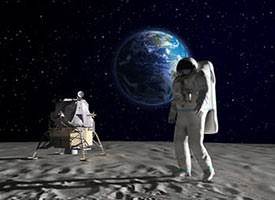 We can build computers that can solve the most complicated problems in just seconds, but we can't solve the problems of sin and immorality and prejudice. We can build beautiful cathedrals but we cannot stop people from hating. We can put men on the moon, but we can't live with each other here.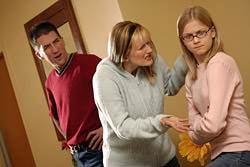 What's wrong? Why can't we build a peaceful society? Why can't we get along with the members of our own family?
The social reformers have lots of theories about what's wrong with us and how to cure our problems. But their theories just don't work. You can't make people love each other, and you can't make people be kind and unselfish by just passing a law that they should.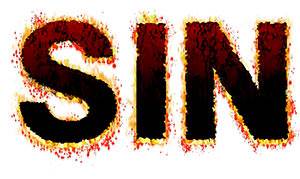 What is our problem? It's sin! That's always been man's problem. I know it sounds old-fashioned to talk about sin. We don't like to talk about it. We've about ruled the word out of our vocabulary—but we haven't ruled it out of our lives or out of our society.
We will never understand ourselves, our fellow man, or mankind throughout this whole planet earth until we accept what the Bible says about the human race—that it is in rebellion against God.
How did we get into such a disastrous condition? The Bible tells us that it came about through the disobedience of the first man, Adam.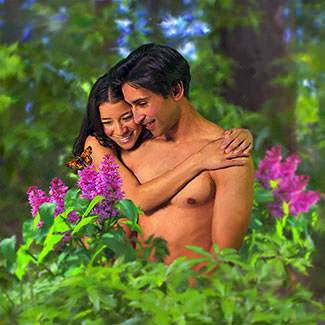 The Bible tells us that man was created by God. Man did not come up from lower forms of animal life through the slow process of evolution. Adam was created by a direct act of God. God did not create millions of people to populate the earth; He created only one man and one woman. The entire human race came from these two people. Jesus said, "But at the beginning of creation God 'made them male and female.'" (Mark 10:6)
What was Adam like when he was created? He was perfect. Adam was no hairy, ape-like creature of low intelligence. He was created in the image of God, and that means that he was perfect.
"Well, if man was perfect when he was created, something must have happened to him, because he sure isn't perfect now."
You got that right! Something did happen to man. The theologians call it "the fall of man."
Actually, there were two falls. One happened long before man was created, and this involved the angels. It is important that we know about it.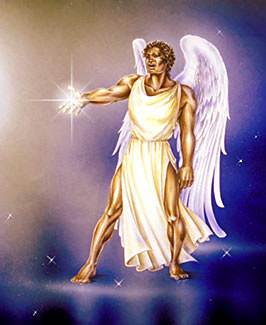 As you probably know, angels are spirit beings. They do not have bodies; therefore, we cannot see them. Nevertheless, they are very real beings.
God created the angels to be His messengers or servants, and evidently He created an innumerable number of them. Among the angels created by God, one was especially honored. Apparently, he was in charge of all the angels. His name was Lucifer which means Light-bearer. Lucifer was the wisest, the most beautiful, and the most powerful of all the angels.
It seems that, for some time after he was created, this mighty angel loved God and served Him perfectly. But one day pride entered Lucifer's heart. He began to admire himself and to think how beautiful and wonderful he was. Lucifer decided that he should be worshipped instead of God. He said in his heart,
"I will ascend to heaven; I will raise my throne above the stars of God…" (Isaiah 14:13)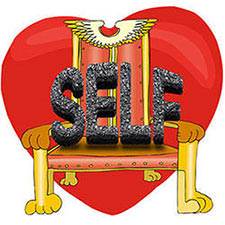 This marked the beginning of sin in the universe. Where did sin begin? It began in Lucifer's heart. Lucifer took God off the throne of his heart and put Self there. A creature of God had rebelled against his great and loving Creator.
Lucifer's name was changed to Satan, which means Adversary. Thus Satan began his career of hating God and attempting to overthrow the throne of God. Other angels—possibly one-third of all the angels in heaven—followed Satan in his rebellion against God. These fallen angels we know as evil spirits or demons, and they cause plenty of trouble in the world.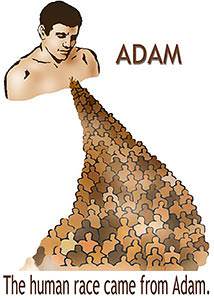 Now we come back to man. You may be wondering why we are so concerned about Adam and what happened to him. The reason is this—Adam was the head of the human family. He was the source of the entire human race. What happened to him affected the whole human race, and it affected you and me.
We have already said that Adam was created perfect. This doesn't mean that he couldn't do anything wrong. Adam had a free will—he could choose to obey God and he could choose to disobey God. That will was soon to be tested because God had placed one restriction on Adam and Eve—they were not to eat of the tree of the knowledge of good and evil. God warned them, "…in the day that you eat of it you shall surely die." (Genesis 2:17 NKJ)
Now Satan comes back on the scene. Satan hates God and he hates everything that reminds him of God; therefore, he hated Adam and Eve who were created in the image of God. Satan set about to get Adam and Eve to disobey God and rebel against Him.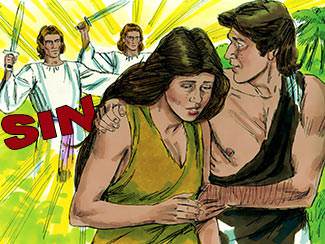 Adam and Eve did disobey God. They did rebel against Him. They believed Satan instead of believing God. They took sides with Satan and rebelled against God.
The sin of Adam and Eve had devastating results. God had said, "…in the day that you eat of it you shall surely die." (Genesis 2:17 NKJ) The result of their sin was death. But what kind of death was it? It was spiritual death. That very day, they died spiritually, that is, they were separated from God. Later on, they died physically.
Another terrible result of Adam's sin was this: Adam's nature changed. Adam did just what Satan had done—he took God off the throne of his heart and put Self there. He became a rebel, setting his will against God's will. Instead of loving God and wanting to do His will, he now loved himself and wanted to have his own way.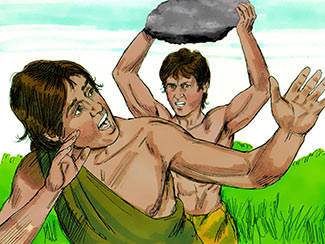 The picture grows darker and darker. Adam passed this sinful, self-centered nature on to his children. Adam's first son, Cain, manifested his sinful nature by murdering his brother. And what's worse, Adam's sinful nature was passed on to every human being born on this earth.
Let's face it—the human race has been poisoned by Satan. This is our problem. The Bible speaks of "…the spirit who is now at work in those who are disobedient." (Ephesians 2:2)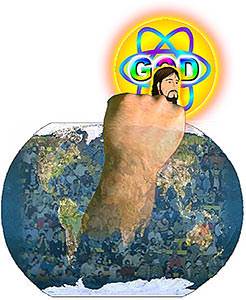 That's what we are—those who are disobedient. And "the spirit who is now at work" in us is the spirit of rebellion, the spirit of Satan himself. The Bible says that our old sinful nature within us is rebellious against God. It never did obey God's laws and it never will.
Why can't we build a peaceful society? Because we don't have the right material to build such a society. You might as well try to build a skyscraper out of mud pies. We are arrogant and self-sufficient. We live our lives as though God didn't exist. Even if we do recognize God's existence, we don't want Him interfering in our lives. No wonder we have troubles.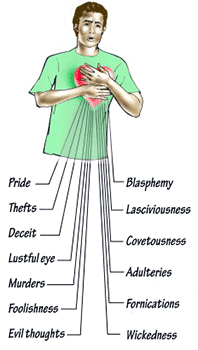 Why can't we get along with each other? Because our hearts are bad. We are born rebels. Jesus knew what was in the human heart, and He didn't pull any punches when He told what was in our hearts. He said,
"For from within, out of men's hearts, come evil thoughts, sexual immorality, theft, murder, adultery, greed, malice, deceit, lewdness, envy, slander, arrogance and folly. All these evils come from inside and make a man 'unclean.'" (Mark 7:21-23)
You say, "Wait a minute! I'm not that bad." No? Then how would you like to have every thought that has passed through your mind for the past two weeks flashed on local TV with your name attached to it?
Now we see the problem. But what's the solution? The solution is for us to be born again. Jesus said, "YOU"—no matter who you are—"must be born again." (John 3:7)
Why does every person need to be born again? Because every person has been born into a sinful race which is under the condemnation of God.
"But how can I be born again?"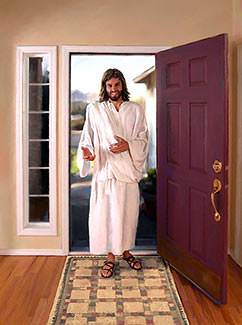 Come as a sinner to the Lord Jesus and receive Him as your Savior. When you receive Him, you are born into the family of God. The Bible says,
"Yet to all who received him, to those who believed in his name, he gave the right to become children of God" (John 1:12).
When we are born again, we "participate in the divine nature" (2 Peter 1:4). Think of this! Christ comes to live in us, and we have His life in us. That's what we need to make us loving, and kind, and unselfish.
One word of caution: When we are born again, we don't get rid of the old nature. No, we will have this as long as we are in this life. God does not take the old sinful nature away, but He gives us Christ's life to overcome it. We can sin, but we don't have to. We have a new power in us that enables us to be victorious.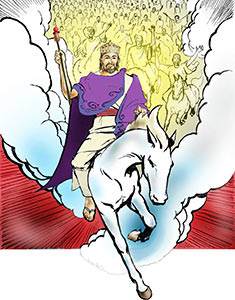 What about the world? What's it coming to? As long as men continue in rebellion against God, things will continue to get worse. But a great day is coming, and it may be very soon. Jesus Christ is coming back to this world as its rightful Ruler. He will put down all rebellion and reign as King of kings and Lord of lords. If you belong to Him, you will reign with Him. If you are still in rebellion against God when Jesus comes, you will be on the losing side and you will spend eternity with the devil and his crowd.
That's it, plain and simple. Do you want to do something about the problems of the world? Then the place to start is with yourself. Open your heart to Jesus and let Him work a miracle in you and give you a new nature. Then ask Him to use you to help someone else.
---