presents "Know Your Bible" Level 4
Originally published by Ernest Manning's Radio Sunday School Mission
All the lessons in this series are based on Bible passages but with some imaginative scenarios added.
This lesson is based on the Scripture passage on this linked page.

presents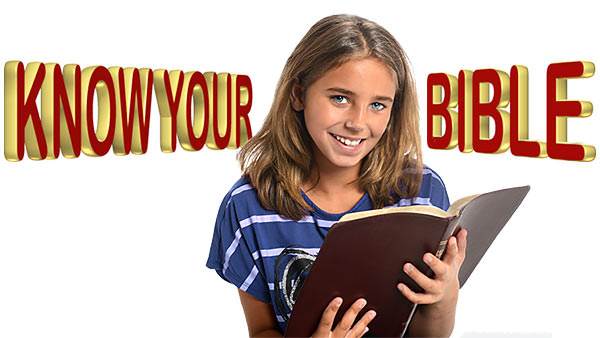 Level 4
Lesson 8: The Little Maid and Her Master
---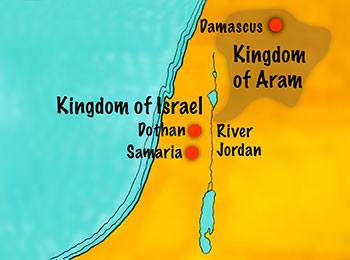 There was once a little girl who lived in a country village in the land of Israel. One day soldiers came from another country, called Syria, burnt the farm houses, stole the cattle, and carried away the best of the boys and girls to be slaves. This little girl—we do not know her name so we will call her the little Hebrew maid—was taken away to a far-off city, Damascus.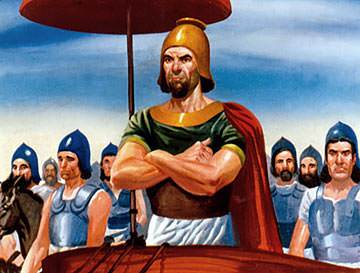 The general in charge of the soldiers, whose name was Naaman, saw her and said, "She will make a splendid little waiting-maid for my wife." So the little Hebrew maid went to the palace where the great soldier Naaman, and his wife lived.
She waited on Naaman's wife—went on errands for her, brushed her long hair, fanned her with an ivory fan, and brought water for her to bathe her hands.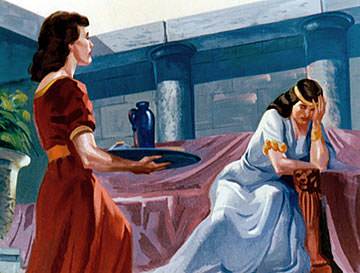 She thought her mistress was the happiest woman in the world till one day she found her weeping. Then she learnt that Naaman, the splendid soldier, was a leper. He would never be better and would have to go away and live by himself. The Little Maid was so sorry.
Then she remembered someone in her own country whom God had made powerful in healing sick people. His name was Elisha. She said to her mistress, "I wish my master would go to see Elisha, the Man of God. He would make him better."
The lady told her husband, and he told the king, and the king said, "Go and see Elisha."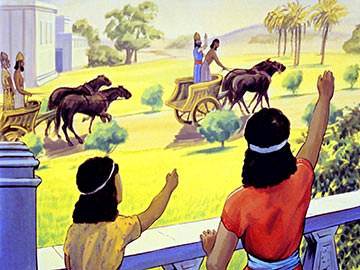 So one day the Little Maid and her mistress watched Naaman ride away in his chariot, his servants with him, and bearing splendid presents of silver, and gold and fine clothes.
They counted the days till Naaman could return and the Little Maid told her lady over and over about Elisha, God's servant.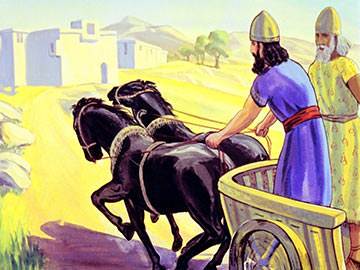 One day the sound of horses' hoofs was heard. The Little Maid and her mistress rushed to their window. "It is Naaman, my master," said the Little Maid. Presently Naaman came into the room. He was well!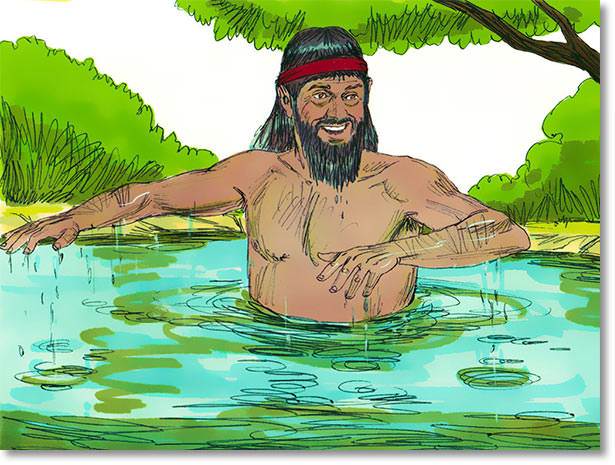 "The God whom Elisha obeys has made me well," he said. "Elisha told me to dip in the River Jordan seven times. I did, and was healed. I offered Elisha presents, but he refused to take anything. He is a true servant of God."
No one was happier than the little Hebrew maid.
(All the lessons in this series are based on Bible passages but with some imaginative scenarios added.)
Originally published by Ernest Manning's Radio Sunday School Mission