presents "Know Your Bible" Level 4
Originally published by Ernest Manning's Radio Sunday School Mission
All the lessons in this series are based on Bible passages but with some imaginative scenarios added.
This lesson is based on the Scripture passage on this linked page.

presents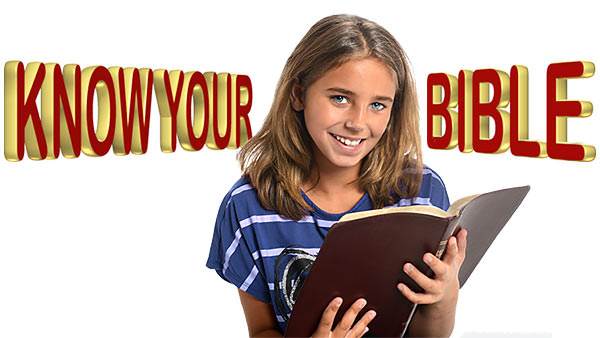 Level 4
Lesson 20: The Widow's Valuable Offering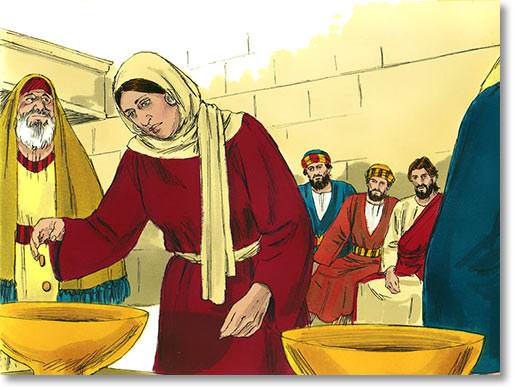 ---
One day Jesus went into the Temple, the beautiful Church in Jerusalem. He sat down near the place where the big offering boxes were fixed, and noticed how the crowds of people brought money and dropped it into these boxes.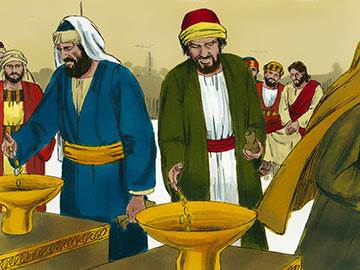 There were rich men with fat purses, who took out many coins and dropped them in one after the other. It was kind of them, but they still had plenty of coins left in their purses, and in their money bags at home. They could pay for dinner and supper that day and many days to come.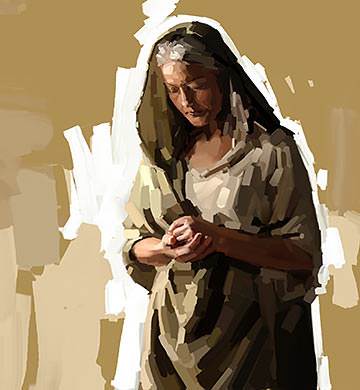 Soon Jesus noticed a poor woman who came in alone. Her dress was plain and poor, and her face was thin as though she was a widow. Her husband had died, and she had no one now to work for her.
Jesus watched her. She took out a poor, thin little purse, and from it she took out two copper coins called mites. The two would scarcely be worth one of our pennies. Somehow Jesus knew that these two mites were all the money the widow had in the world.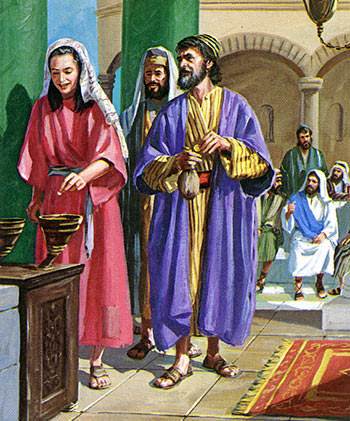 But she put them in one of the offering boxes with a smile, and went away happy. Most likely she would have to go hungry until she could work and earn some more money. But she was glad to give to God.
Jesus called His disciples to Him and pointed out the widow to them. He told them what she had given, and then He said, "This poor widow gave more than anyone else. All the others who gave money had plenty left. She who had so little, gave all she had."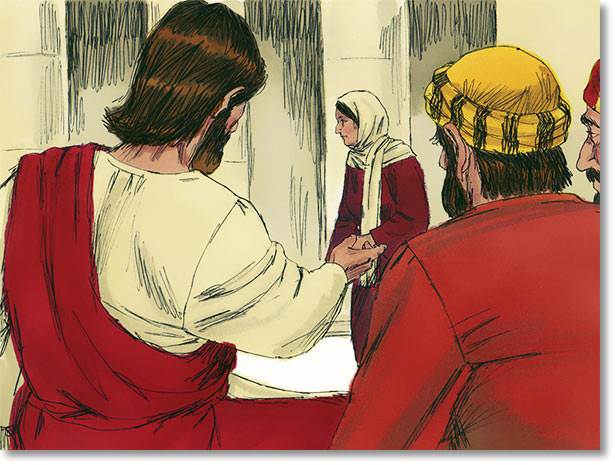 Ever since, people have loved to remember the widow who gave her two mites to God, and the loving words of the dear Lord Jesus about her gift.
---
(All the lessons in this series are based on Bible passages but with some imaginative scenarios added.)
Originally published by Ernest Manning's Radio Sunday School Mission