presents "Know Your Bible" Level 3
Originally published by Ernest Manning's Radio Sunday School Mission
All the lessons in this series are based on Bible passages but with some imaginative scenarios added.
This lesson is based on the Scripture passage on this linked page.

presents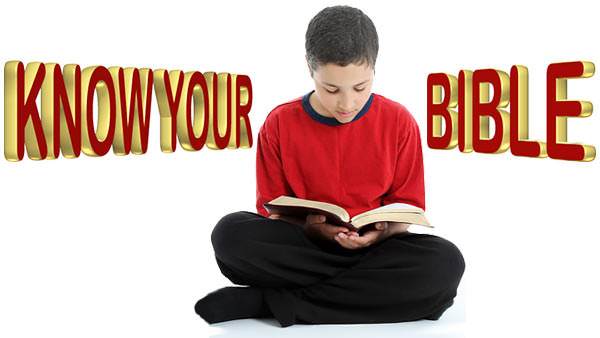 Level 3
Lesson 21: The Children Sing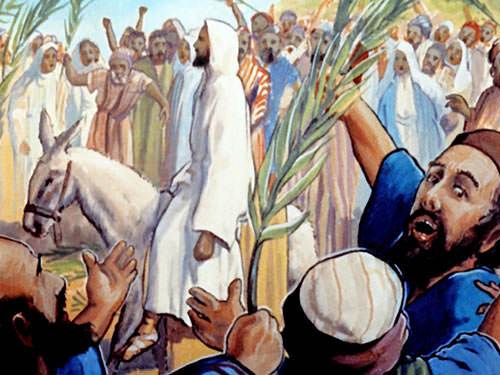 ---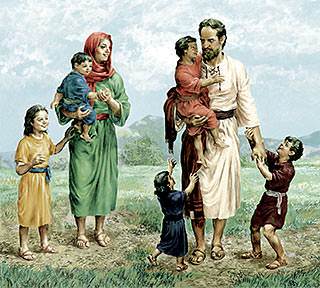 Wherever Jesus was, there children loved to be. They knew without being told, that He was their Friend.
On the day we remember as the first Palm Sunday, Jesus set off to go from Bethany to Jerusalem. It was not very far—just over the Mount of Olives and down on the other side, along the winding pathway.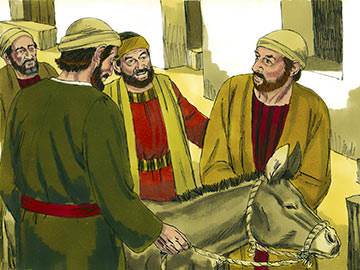 Jesus had been staying at Bethany with His friends, Mary, Martha and Lazarus. They and many others gathered to see Him off. One kind man loaned his donkey to ride on. Some of the men put their coats on the donkey for Jesus to sit on, and on the ground for Him to ride on. Some cut down feathery branches from the palm trees and waved them in the air.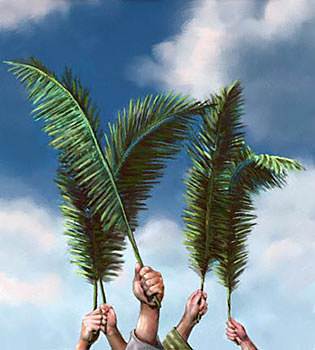 The boys and girls waved palm branches and called out, "Hurrah, Hosanna! Praise Him! Blessed is He who comes! Hosanna in the Highest!"
They climbed to the top of the Mount of Olives and made a procession behind Jesus as He rode. Part way down the hill they saw the city of Jerusalem high on the opposite hill.
Crowds of people, with many boys and girls among them, were coming to meet Jesus. These joined the procession in front of Jesus, and turned around to go with Him to Jerusalem.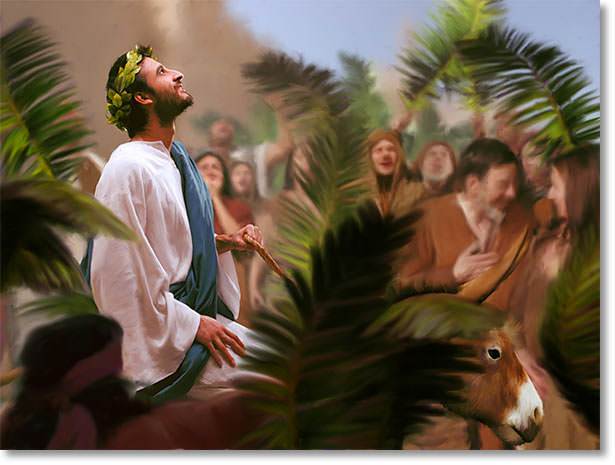 The boys and girls waved their palm branches and cried out, "Hurrah! Hosanna! Praise Him! Blessed is He who comes! Hosanna in the Highest!"
Down the hill they went, and over the brook in the valley. Then up the hill they swept, through the city gates and into the Temple itself. There the blind and the lame came to Jesus and he healed them all. The children kept close to Him, watching all he did and listening to His wonderful words.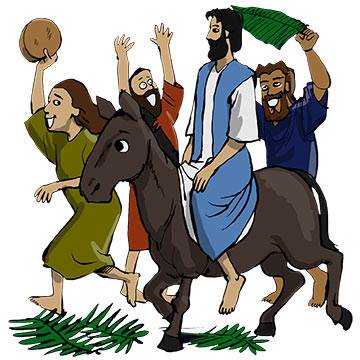 Every now and then they were so happy to be with Him, that they broke again into song. "Blessed is the King that cometh in the name of the Lord: Glory in the highest!" they sang.
When some of the grown-up men wanted Jesus to tell them to be quiet, Jesus said, "Have you never read that the songs which our Father God likes to hear most are the songs sung by little children?"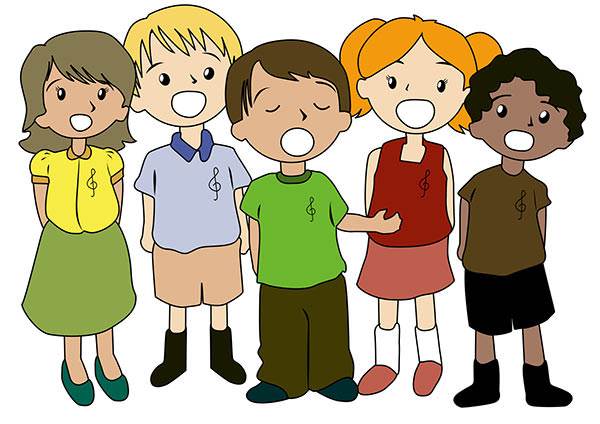 And then the men could say no more.
---
(All the lessons in this series are based on Bible passages but with some imaginative scenarios added.)
Originally published by Ernest Manning's Radio Sunday School Mission