presents "Know Your Bible" Level 3
Originally published by Ernest Manning's Radio Sunday School Mission
All the lessons in this series are based on Bible passages but with some imaginative scenarios added.
This lesson is based on the Scripture passage on this linked page.

presents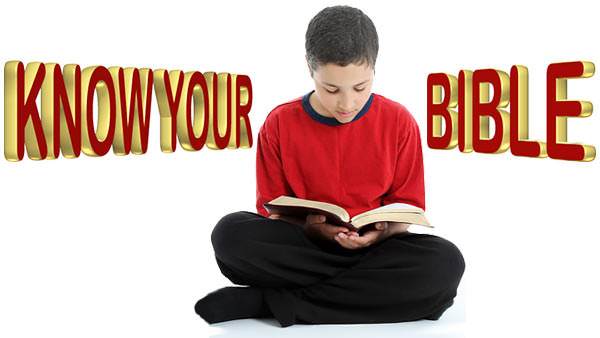 Level 3
Lesson 10: God's Promise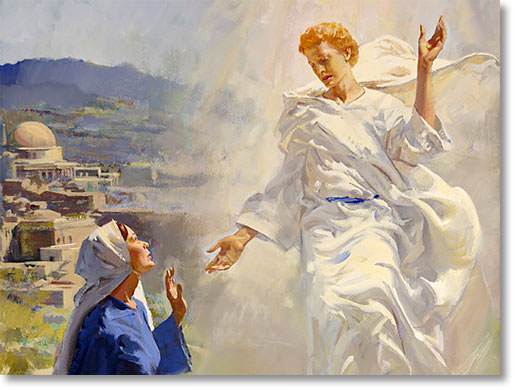 ---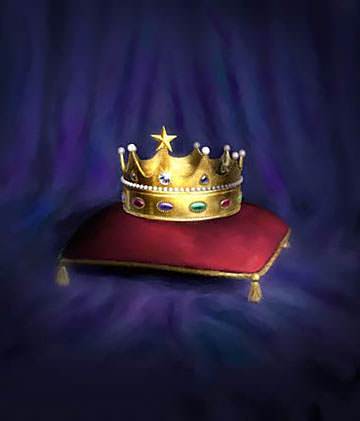 Long, long ago, the people of the world were watching and waiting for a King. It had been said that one day a little Baby would be born who would grow up to be a very great King.
He would be loving, wise and good, and He would help the people of the world to be good, too. Everyone believed that the King would bring great happiness into the world, and so they longed for Him to come.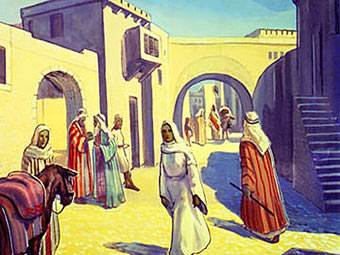 In the little town of Nazareth there lived a young woman called Mary. She lived in a little white house on the hillside, and every day she had her work to do. There was corn to be ground into flour, cooking and shopping to do, water to be brought from the well, and the house to be kept clean. Mary was very happy, often singing as she worked.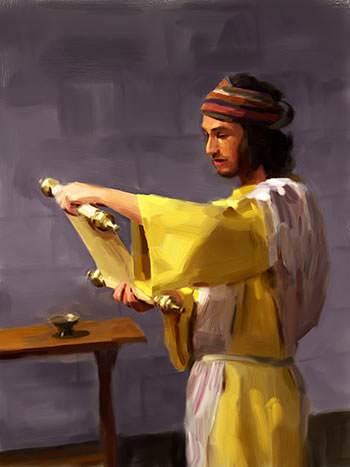 Now Mary had heard of God's wonderful promise to send a Baby King. On the Sabbath Day, when she went to worship in the synagogue church, she listened to words read from the Bible. Sometimes the words of the promise would be read, and that made Mary think a great deal about the little Baby for whom everyone was looking and longing. She often wondered to whose house God would send Him when the time came.
One day something wonderful happened. As Mary was sitting in her little house, suddenly the room was filled with a bright light, and when Mary raised her head, she saw standing before her an angel.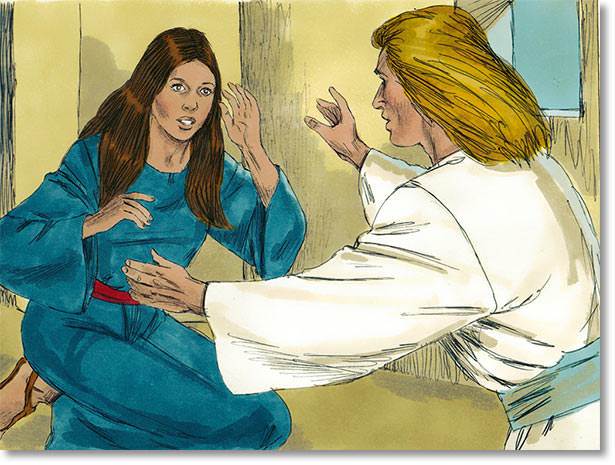 As she waited, the angel said, "Greetings, you who are highly favored! The Lord is with you."
Mary was afraid, but the angel said: "Do not be afraid, Mary, you have found favor with God. You will be with child and give birth to a son, and you are to give him the name Jesus."
When Mary heard those words, her heart was filled with a great wonder and joy to think that she was to be the mother of the Baby King.
As the days passed after that, Mary went about her work with a glad song in her heart. She and her husband Joseph talked together about the Baby who was to come to them, and planned how they would love and care for Him.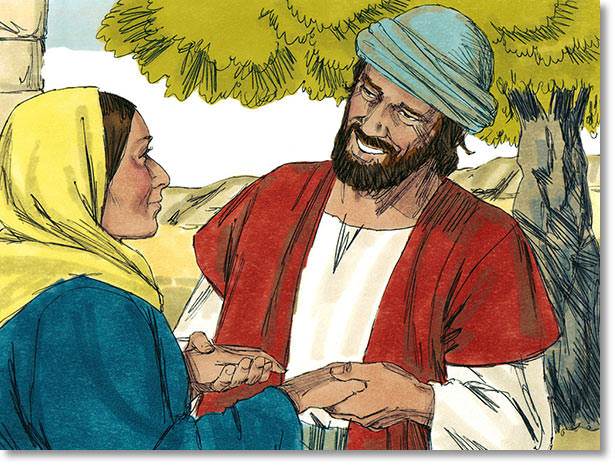 ---
(All the lessons in this series are based on Bible passages but with some imaginative scenarios added.)
Originally published by Ernest Manning's Radio Sunday School Mission