presents "Know Your Bible" Level 1
Originally published by Ernest Manning's Radio Sunday School Mission
All the lessons in this series are based on Bible passages but with some imaginative scenarios added.
This lesson is based on the Scripture passage on this linked page.

presents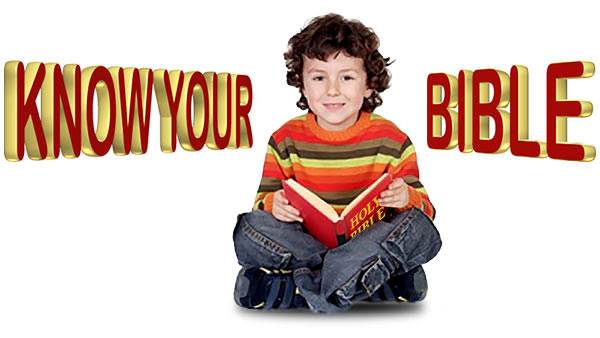 Level 1
Lesson 23: Two Friends Meet Jesus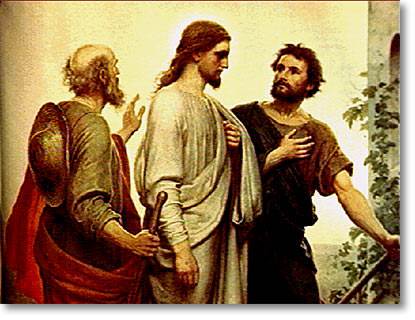 ---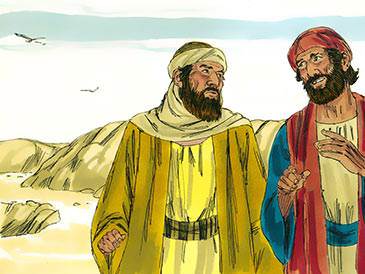 Two men were walking along the road leading from Jerusalem to the village of Emmaus. The two friends were talking.
"Jesus died three days ago," said Cleopas sadly. "Yet some say He is alive. How can this be?"
"Peter visited the empty cave," said the other, "but he did not see Jesus. I do not understand."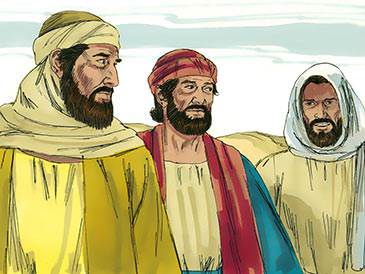 As the two friends talked, they were joined by another traveler. The three walked along together.
"Tell me, friends," said the stranger, "what are you talking about?"
"Don't you know about the things that have happened in Jerusalem lately?" asked Cleopas.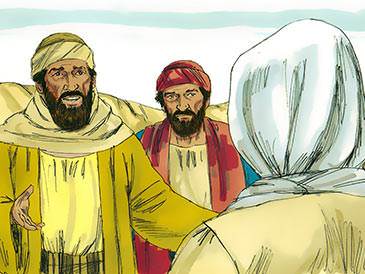 "What things?" asked the stranger. He listened while the two friends told Him about Jesus.
"They say He lives again," said Cleopas, "but we have not seen Him. We do not know what to think."
Then the stranger began to talk and the two men listened. Never before had they heard such wonderful words. The stranger made everything plain to them.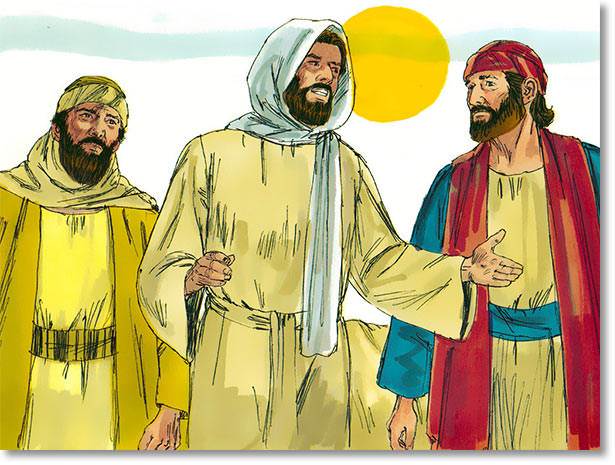 Before they knew it, they had reached Emmaus where the two friends lived.
"Now, I must leave you," said the stranger.
"Stay with us tonight," said Cleopas. "The day is done and night is at hand."
So the stranger went in. Supper was ready. They sat down to eat. The stranger thanked God for the bread. He broke the thin flat cakes into pieces. He passed the bread to the others.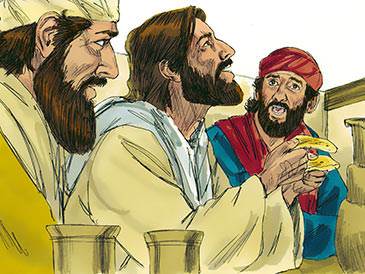 Then the two friends knew! The stranger was Jesus, but they had not known it. Before they could say a word, Jesus was gone.
"No wonder our hearts were stirred by the stranger's words," said Cleopas. "Come, we must go and tell the others the glad news. Jesus is alive! We have seen Him!"
Back along the dark road hurried the two men. Soon they reached Jerusalem and found friends.
"Jesus is living," they said. "We have seen Him. We have talked with Him. We have come back to tell you the wonderful news. He lives again!"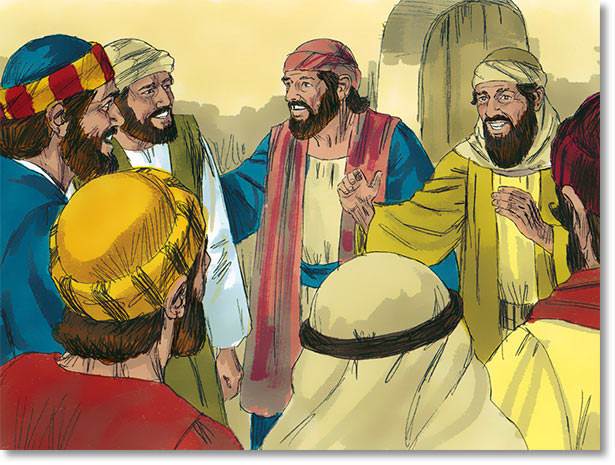 ---
(All the lessons in this series are based on Bible passages but with some imaginative scenarios added.)
Originally published by Ernest Manning's Radio Sunday School Mission