Used with permission: Character by Character compiled by Selwyn Hughes and Trevor Partridge. Copyright © CWR (www.cwr.org.uk).
---
Scripture passages referenced and linked in this lesson are written out for your convenience on this page.

presents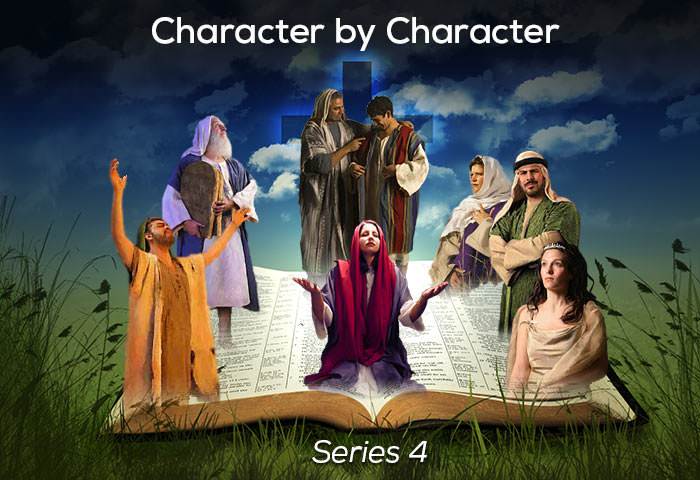 Lesson 12: James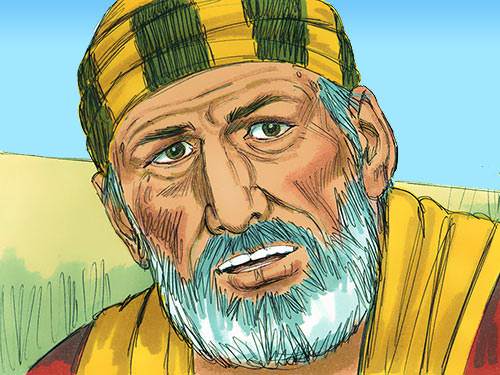 Scripture passages referenced and linked in this lesson are written out for your convenience on this page.
James: "Supplanter" (James is the English equivalent of the Hebrew 'Jacob')
Brother
Matthew 13:55; Mark 6:3 & Galatians 1:19 (click the link to read the passages)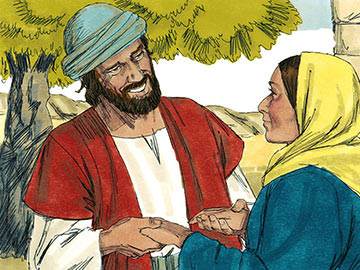 The name James appears approximately forty times in the New Testament, referring to three different men. The James under consideration here is the son of Mary and Joseph, and thus the brother of our Lord Jesus Christ. Strictly speaking, of course, James should be referred to as the 'half-brother' of Christ, for although they had the same mother, they did not have the same father. Jesus, as Scripture so clearly states, was conceived in Mary's womb by a miracle—"The Holy Spirit will come upon you, and the power of the Most High will overshadow you…" (Luke 1:35, NIV). Jesus grew up among a family of four brothers—James, Joses, Judas and Simon—and also several sisters, whose names are not given in Scripture.
For thought and contemplation:
The point that James was really a half-brother of Christ might seem trivial and unimportant to some, but for those of us who believe in the virgin birth, it is a vital issue. Much controversy rages nowadays over the divinity of Christ. Take a moment today to remind yourself of its truth and power.
"In the beginning was the Word, and the Word was with God, and the Word was God." (John 1:1, NIV)
Sceptic
It seems that during the three-year period of Jesus' ministry, James did not accept our Lord's Messiahship. In fact, we are told by John that none of Christ's brothers believed in Him. How strange that James and his brothers should be so sceptical of Christ's ministry when they were firsthand observers of His sinless life and His amazing miracles. Mary and Joseph also, at times, found Christ's behaviour and actions hard to understand (see, for instance, Luke 2:50). Later His brothers, in one of the passages before us in this section, join their mother in seeking to restrain Christ—presumably because they, like Christ's friends (v. 21), doubted His sanity. No wonder Jesus said, "A prophet is not without honour except in his own country and in his own house" (Matt. 13:57, RSV).
For thought and contemplation:
Are you a victim of scepticism from those who are closely related to you? Do they regard your Christian convictions as one stage removed from insanity? Only those who have experienced such alienation can measure its pain and poignancy. Take heart—Jesus knows exactly how you feel. He will provide special grace to help you in your hour of need.
"Immediately the boy's father exclaimed, 'I do believe; help me overcome my unbelief!'" (Mark 9:24, NIV)
Convert
Acts 1:14 & 1 Corinthians 15:7
Although James was an eye-witness of Jesus' character and ministry, it is fairly clear that he did not become a convinced believer until after Christ had died on the cross and risen from the dead.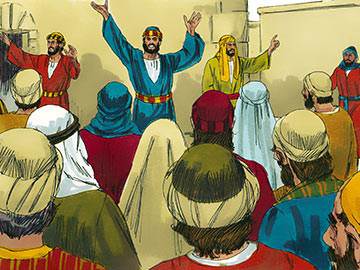 This deduction—one shared by most evangelical commentators—is based on the fact that, following the resurrection, we are told that Jesus' brothers gathered with the disciples in the Upper Room. This view—that James became a convinced believer as a direct result of the resurrection—is further strengthened by the fact that in 1 Corinthians 15:7, reference is made to Christ's personal post-resurrection appearance to James. A new allegiance came into the hearts of James and his brothers following the resurrection. Years of scepticism and unbelief gave way to deep faith and conviction.
For thought and contemplation:
The circumstances of James' conversion are never explained. We know that prior to the Cross and the resurrection he was an unbeliever, yet after those events he is seen among the believers. What is important is not so much the moment of a person's conversion, but the fact of it. After all, your birth certificate is not the greatest evidence that you are alive!
"…Jesus declared, 'I tell you the truth, unless a man is born again, he cannot see the kingdom of God.'" (John 3:3, NIV)
Church leader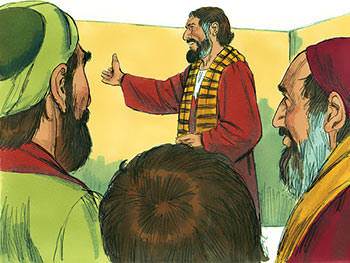 After the outpouring of the Holy Spirit at Pentecost, a church was formed in Jerusalem, headed, so it seems, by James, the brother of our Lord. The degree to which James had been transformed becomes quite evident when we see the honour and respect the early Christians gave to him.
It was in his capacity as leader of the church in Jerusalem that Saul of Tarsus conferred with him when he returned there after his encounter with Christ on the Damascus Road.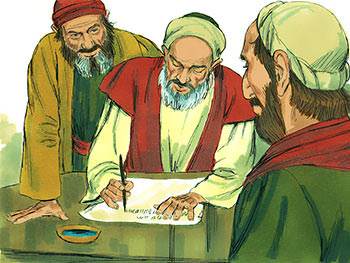 It was James, also, who presided over the famous 'Jerusalem Council' and delivered the ruling, later conveyed to the churches by letter, that Gentiles coming into the Christian faith were not required to be circumcised or to keep the laws of Moses.
For thought and contemplation:
If you have time today, take a few moments to read the account of how James summed up the difficult situation that had arisen in the early Church in Acts 15:13-29. Take special note of his receptive understanding, not only of the letter, but also of the spirit of Scripture—and make up your mind to follow his pattern.
"Obey your leaders and submit to their authority. They keep watch over you as men who must give an account. Obey them so that their work will be a joy, not a burden, for that would be of no advantage to you." (Hebrews 13:17, NIV)
Author and writer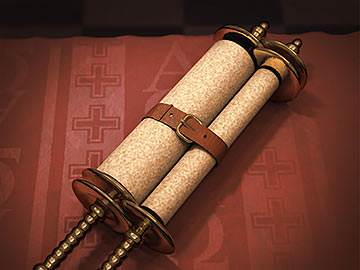 Some scholars believe that the letter of James was not authored by the brother of our Lord because of the way in which he introduces himself in the opening verse: "James, a servant of God and of the Lord Jesus Christ…" They say that if it was written by James, the Lord's brother, then he would have affirmed this fact in his opening remarks. Such a view, however, does not take into consideration the tremendous impact which Christ's death and resurrection made upon James. The writer is so taken up with the fact of Christ's Lordship—"a servant of God and of the Lord Jesus Christ"—that by comparison, the fact that he was Christ's brother seems to be of no great importance. James rejoiced, not so much in his earthly relationship to Christ, but in his heavenly one.
For thought and contemplation:
James does not claim to be the Lord's brother, but, as someone put it—"would he ever so claim?" His self-effacing attitude may cause problems for some scholars, but it really shows the true measure of the man. Remember, however, that self-effacement is not self-abasement. Do you understand the difference?
"For by the grace given me I say to every one of you: Do not think of yourself more highly than you ought, but rather think of yourself with sober judgment, in accordance with the measure of faith God has given you." (Romans 12:3, NIV)
The lesson to be learned from James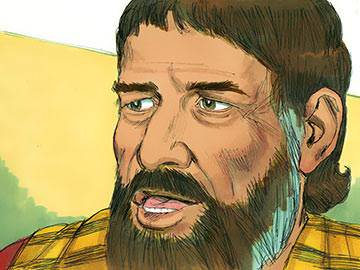 Tradition states that James had a great reputation for being a man of prayer, and was referred to as "Camel Knees". Other early writers, such as Eusebius, say of him that he was a reasonable and fair-minded man. One writer refers to him as "James the Just".
A close examination of James' letter shows a striking resemblance to the proverbial and epigrammatic style of Jesus, for in its five short chapters, some fifty echoes of Jesus have been counted—phrases like "figs from a grapevine", "hearers only", "moth and rust", "concern about tomorrow", etc.
The lesson to be learned from James, therefore, is that the closer we live to Christ, the more effectively we will be able to echo His teaching and reflect His wisdom. Christ's priorities were James' priorities. We find in James the same deep concern with practical religion that Jesus spoke of so much in the Gospels. James not only echoed Christ's words, but His spirit also. A brother indeed!
---
Used with permission: Character by Character compiled by Selwyn Hughes and Trevor Partridge. Copyright © CWR (www.cwr.org.uk).