Used with permission: Character by Character compiled by Selwyn Hughes and Trevor Partridge. Copyright © CWR (www.cwr.org.uk).
---
Scripture passages referenced and linked in this lesson are written out for your convenience on this page.

presents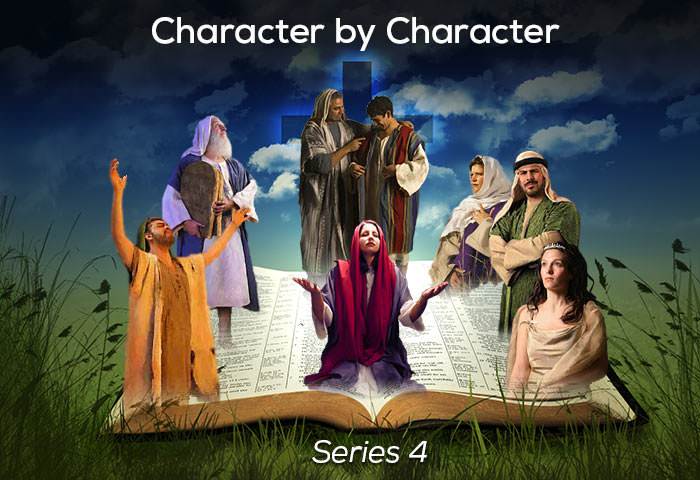 Lesson 1: Stephen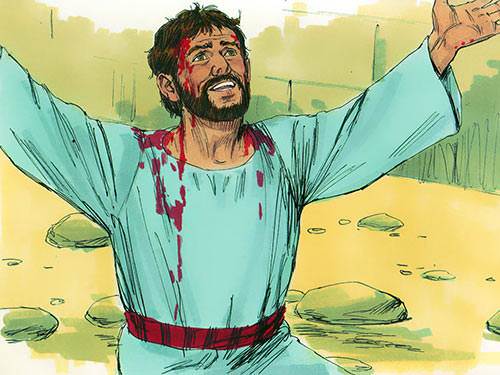 Scripture passages referenced and linked in this lesson are written out for your convenience on this page.
First deacon and martyr
Acts 6:5, 7:59 & 22:20 (click the link to read the passages)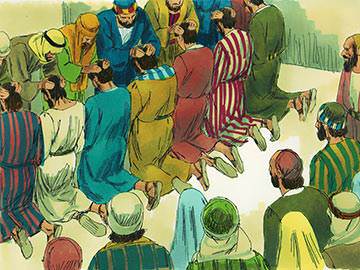 Stephen was the first of those selected by the apostles to do the work of a deacon and was, no doubt, one of the most outstanding men in the whole team. His name appears first in the list of deacons, causing many commentators to believe that he ranked as the foremost of the group. In his work as a deacon, Stephen would have had the task of ensuring that the widows were properly cared for, but much of this work was interrupted by the outbreak of violent persecution, particularly directed against the Hellenistic Jewish Christians—the group from which the deacons had been selected. Stephen was not only the first deacon in the early Church, but also its first martyr.
For thought and contemplation:
Don't get the idea that becoming a deacon results in becoming a martyr! Spend a few moments today praying for the deacons or church workers in your community. The work of a deacon can be fraught with problems—your prayers could make a big difference.
"Those who have served well gain an excellent standing and great assurance in their faith in Christ Jesus." (1 Timothy 3:13, NIV)
Full of the Holy Spirit
Many commentators believe that Stephen is the central figure between Jesus and Paul. His life seemed to be so possessed by the Spirit and the lineaments of Christ's nature were so clearly seen in his character that it is not surprising the Christ-rejecting Jews put him to death.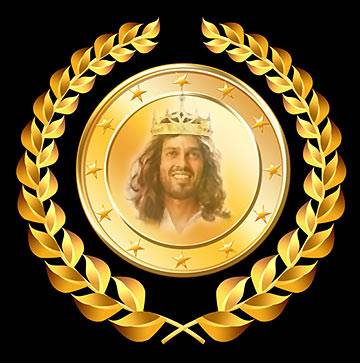 Expositors of Scripture have recognised in his name—meaning "crown" or "garland"—a prophecy of his greatness. Garlands or crowns were given by the ancient Greeks to those who rendered good service to their cities or brought them fame by winning in the national games. Stephen caught, for a brief time, the glory of his departed Lord—and, reflecting it, was transformed into the same image.
For thought and contemplation:
Being 'full of the Spirit' is one thing; maintaining that fullness is another. Do you know the secret of maintaining a Spirit-filled life? Read Ephesians 5:18-23 and you'll find out.
"Don't you know that you yourselves are God's temple and that God's Spirit lives in you?" (1 Cor. 3:16, NIV)
Full of grace and power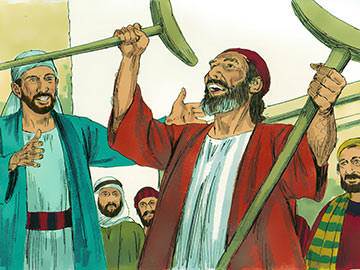 Stephen's character and abilities were of a high order. Not only was he Spirit-filled, but he was also a man of great faith and power. His ministry in and around Jerusalem was such that wherever he went, signs and wonders accompanied the preaching of the Word. So powerful was the impact of Stephen's life and service for God on the community that the Jewish leaders became fearful. No doubt they were already suffering in their consciences for what they had done to Christ, and Stephen's preaching made them feel even worse. Thus the Jews turn their attention once again to this threat of their security.
For thought and contemplation:
Did you notice the conjunction in the statement in Acts 6:8—"full of grace and power"? Is it possible to be full of grace but have only a little power? Or to be full of power but have only a little grace? What do you think?
"Finally, be strong in the Lord and in his mighty power." (Ephesians 6:10, NIV)
Full of light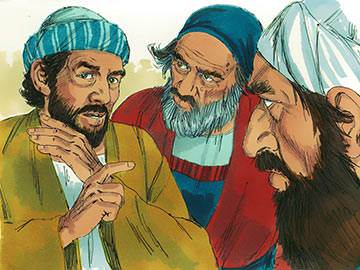 The plan of the Jewish authorities to apprehend Stephen was quite different from the one they used to take Jesus. There was no need to secure the services of the Temple guard, no need even to suppress any semblance of violence—the circumstances of the day enabled them to assume great boldness and, seizing a favourable moment, to come upon Stephen either when he was teaching in the synagogue or while he was transacting his duties as a deacon. Faced with false accusations, a conviction arises within him that this is a moment to bear witness to Christ—a conviction which gives indescribable grandeur and heavenliness to his countenance.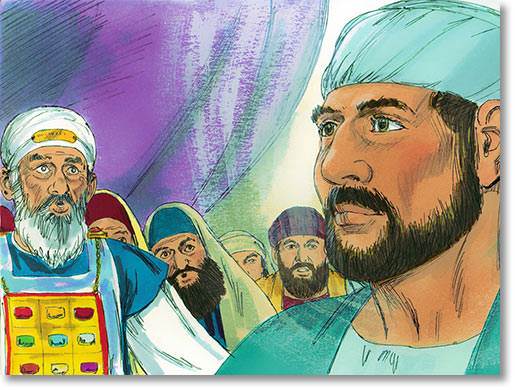 For thought and contemplation:
Someone described some Christians as "people who have received the forgiveness of sins—only their faces don't seem to have heard about it yet!" That certainly was not the case with Stephen. How about you?
"…A man's wisdom makes his face shine, and the hardness of his countenance is changed." (Ecclesiastes 8:1, RSV)
Full of truth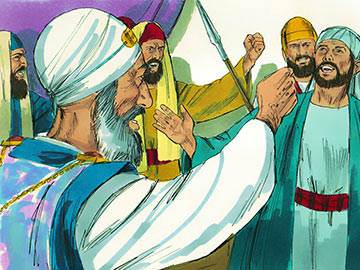 The speech which Stephen made prior to his martyrdom is one of the finest sermons in the whole of Scripture. Carelessly read, it may look like an epitome of the history of the Jewish people, a rambling attempt to reply to the false accusations of the religious leaders. But there is an important theme running through it—a theme with three parallel lines of attack.
(1) What relation has locality to the true worship of God? His attackers said that he had spoken against 'the holy place'.
(2) What relation has the Mosaic economy to time? His accusers said that he had blasphemed against Moses. Stephen says the ministry of Moses was transitory, not permanent.
(3) What is it about truth that causes people to resist? The patriarchs were jealous of Joseph and resisted his words. Joseph had suffered for the truth—and Stephen was prepared to do the same.
For thought and contemplation:
Take a few moments to mark in your Bible, or on a separate piece of paper, where the three divisions of Stephen's sermon occur. Indicate where each begins and ends.
"For since in the wisdom of God the world through its wisdom did not know him, God was pleased through the foolishness of what was preached to save those who believe." (1 Cor. 1:21, NIV)
Full of compassion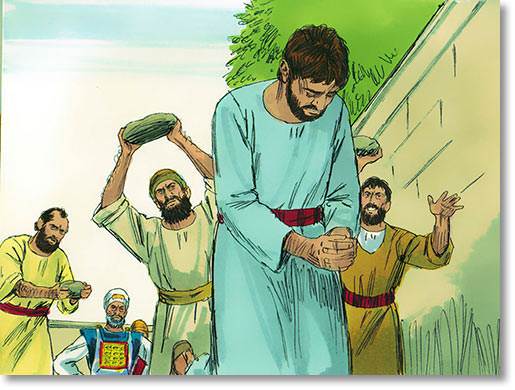 Stephen's sermon is cut short by the mob who are out for his blood, and he is taken to a spot outside the city. The place, his mode of death, the stones thrown by the witnesses, were all in exact accordance with ancient precedent and Mosaic statutes (see Lev. 24:13-16). By such formalities they sought to represent their evil work as a solemn enactment of national law upon a blasphemer of Jehovah. Stephen's death, however, was his last act of imitation of his Lord. Christ prayed to God; Stephen prayed to Jesus. Christ said, "I commit"; Stephen said, "Receive". Christ prayed for His accusers; Stephen similarly prayed for his: "Lord, do not hold this sin against them."
For thought and contemplation:
Three comparisons have been drawn above between the death of Christ and the death of Stephen. Other similarities also exist between the deaths of Jesus and Stephen—can you identify them?
"I die every day—I mean that, brothers—just as surely as I glory over you in Christ Jesus our Lord." (1 Cor. 15:31, NIV)
---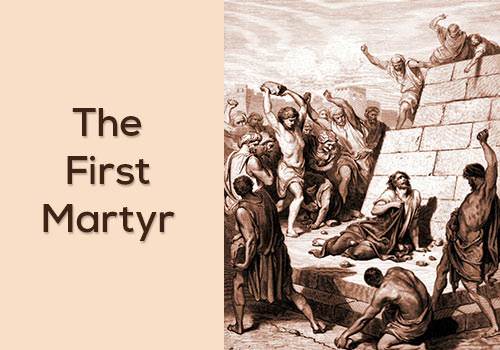 When Dr. Joseph Parker was quite a young man he was accustomed to discussing matters of faith outside the great ironworks on Tyneside.
One day someone challenged him to say what God had done for Stephen. He had, after all, been stoned to death. He answered, "What did God do for him? He gave him the power to pray for forgiveness for those who stoned him."
Focus of love and hatred
Following Stephen's death, the early Church mourned with great sadness its very first martyr. Devout men lovingly took away the body of Stephen and expressed their grief with "great lamentation" (RSV). In Stephen's death, as in Christ's, both love and evil are seen in clear focus. Sin is seen for the evil and damnable thing it is—while, at the same time, love is seen for what it is: forgiving, reconciling, redeeming.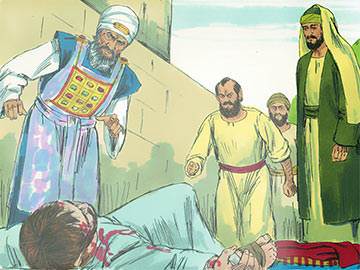 It has been a conviction of the Church for centuries that the conversion of Saul of Tarsus was the fruit of Stephen's prayer. The quenching of Stephen's light was the kindling of a brighter light for the illumination of the world.
For thought and contemplation:
Both the cross of Christ and the death of Stephen bear eloquent testimony to the fact that when evil does its worst—God does His best. Can you trace any evidence of this truth in some incident or situation in your own life? It's a thought worth pondering throughout the day.
"I tell you the truth, unless an ear of wheat falls to the ground and dies, it remains only a single seed. But if it dies, it produces many seeds." (John 12:24, NIV)
The lesson to be learned from Stephen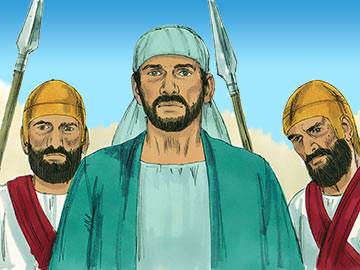 A commentator writing on the life of Stephen says: "To a few men it is given to make their mark upon history in a very short time." How true. Stephen had a lowly beginning in Christian service, but his gifts and abilities made room for him to make as great an impact upon the life of the early Church as some of the apostles. As someone put it: "One can never keep a good deacon down."
Although Stephen's career was brief—he appears and disappears within the space of two chapters—such was the effect of his life that he was honoured by a feast day in the Christian calendar next to Christ's own.
The lesson to be learned from Stephen's life is this: don't be too assertive in displaying the talents and gifts you may think you have. God will see that whatever abilities you have will make room for themselves. You concentrate on deepening your ministry—God will concentrate on widening it.
---
Used with permission: Character by Character compiled by Selwyn Hughes and Trevor Partridge. Copyright © CWR (www.cwr.org.uk).