Used with permission: Character by Character compiled by Selwyn Hughes and Trevor Partridge. Copyright © CWR (www.cwr.org.uk).
---
Scripture passages referenced and linked in this lesson are written out for your convenience on this page.

presents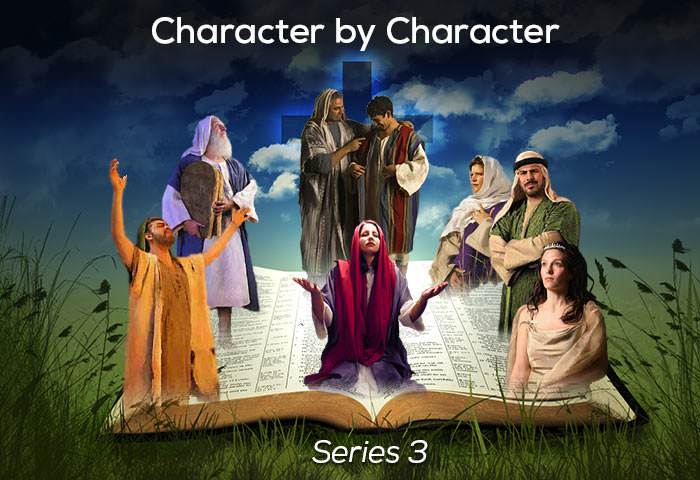 Lesson 10: Lazarus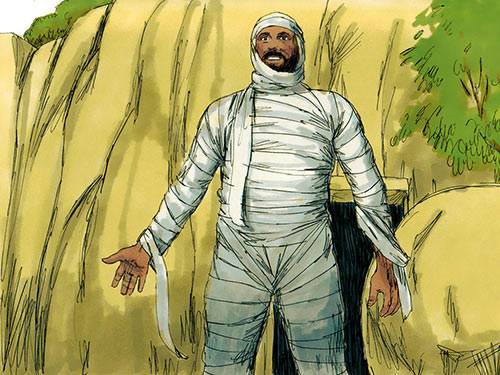 Scripture passages referenced and linked in this lesson are written out for your convenience on this page.
A sickness contracted
John 11:1-3 (click the link to read the passages)
Lazarus was a close friend of Jesus. We know that from the statement: "Lord, the one you love is sick" (v. 3, NIV). Little else is known about Lazarus—neither his occupation, his age, nor his parentage. There is no record of any statement he made. He is indeed a shadowy figure. Early Christian tradition believed that Lazarus was a fairly rich man, a belief somewhat reinforced by the fact that his sister, Mary, anointed Jesus with an expensive ointment.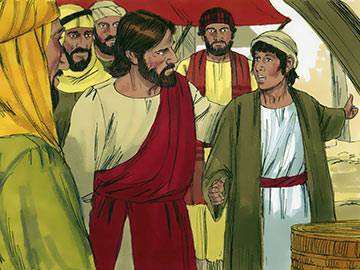 The first reference to him we have in Scripture is when he falls seriously ill, causing his sisters such anxiety that they send a message to Jesus to come and heal him. What the sickness was we do not know, but it was serious enough to cause his death.
For thought and contemplation:
Matthew Henry, the famous Bible commentator, says: "It is no new thing for those whom Christ loves to be sick." If you are sick at this moment, don't view it as a sign of God's punishment or disapproval. Take hold of the fact that He loves you—yes, really—and desires to do you good.
"This was to fulfil what was spoken through the prophet Isaiah: 'He took up our infirmities and carried our diseases.'" (Matthew 8:17, NIV)
God's glory declared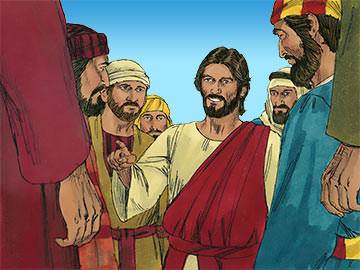 When Jesus receives the news of His friend Lazarus' sickness, He responds by stating: "This sickness will not end in death. No, it is for God's glory so that God's Son may be glorified through it" (v. 4, NIV). This statement introduces us to one of the great mysteries of the universe: the sovereignty of God. Jesus is saying that what has happened to Lazarus has been allowed by His Father so that the Son might have an opportunity to demonstrate His power to raise the dead. Jesus evidently saw this situation—and, for that matter, every other crisis situation—not so much as an obstacle but as an opportunity.
For thought and contemplation:
How different our days would be if we could see every emergency or crisis from God's point of view! What we regard as a block, God sees as a blessing; what we view as a setback, God sees as a springboard. Ask God right now to help you to see all your trials and difficulties from His point of view.
"For we do not have a high priest who is unable to sympathise with our weaknesses… Let us then approach the throne of grace with confidence, so that we may receive mercy and find grace to help us in our time of need." (Hebrews 4:15-16, NIV)
A puzzling response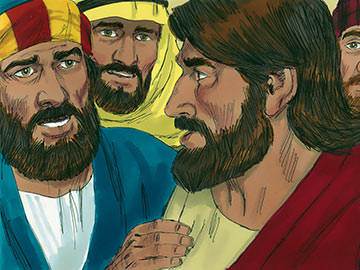 When Jesus received the news of Lazarus' illness, He appeared to imply that it was not serious and would not cause death (v. 4a). The disciples were well aware of the dangers that awaited them if they went near Jerusalem at this time; Thomas even expected that they might be killed (v. 16). When Jesus delayed setting out for Bethany, the disciples probably concluded that Jesus did not consider that Lazarus' illness was serious enough to run the risk of imperiling their own lives. If this was so, then how puzzled they must have been when, two days later, Jesus informed them that He must now go to Bethany to raise Lazarus from death—a statement which appears to contradict His earlier response.
For thought and contemplation:
The situation described in the passage in this section has puzzled many commentators. Did Jesus contradict Himself? The answer is found in the blue box below, but before you look at it, think it through yourself and see if you can come to any conclusions.
"Every good and perfect gift is from above, coming down from the Father of the heavenly lights, who does not change like shifting shadows." (James 1:17, NIV)
A positive declaration
Martha's and Mary's urgent message to Jesus concerning their brother's illness failed to bring an immediate response—and, in the course of time, Lazarus died. Naturally the sisters are broken-hearted, and many of their friends come from Jerusalem and round about to mourn with them and console them (v. 19).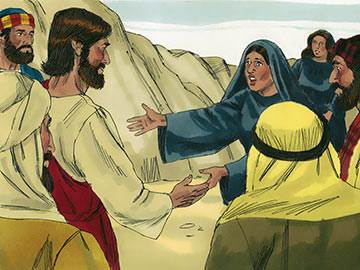 When Jesus arrives, Lazarus' funeral has already taken place, and as the Master nears the home of Martha and Mary, Martha goes out to meet Him with the words: "Lord, if you had been here, my brother would not have died" (v. 21, NIV). She quickly follows this with a positive affirmation: "But I know that even now God will give you whatever you ask" (v. 22).
For thought and contemplation:
How interesting that Martha, although saddened and hurt by the fact that Jesus had not arrived in time to heal her brother, still affirms her confidence in Him. Isn't this what faith is all about?—being willing to accept reality, but believing at the same time in One who is greater than reality.
"Trust in the Lord with all your heart and lean not on your own understanding…" (Proverbs 3:5, NIV)
---
Jesus did not contradict Himself in this instance. How could He when He was the divine Son of God? Obviously His reference to Lazarus' sickness as "not unto death" had reference to permanent death. Jesus knew that Lazarus would die, but would not remain in death for more than a few days. Later, of course, (we don't know exactly when), Lazarus experienced permanent physical death—and, like all others who have died, awaits the final resurrection.
An unexpected miracle
Jesus' sorrow at Lazarus' death was so great that some of the people around Him said: "See how he loved him!" (v. 36, NIV). Others questioned why Jesus had not come earlier and healed him.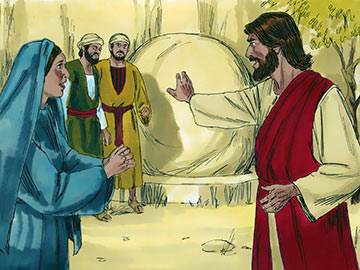 When Jesus has had time to compose Himself, He stands in front of the tomb and asks that the stone which seals the entrance be removed. Martha protests: "But Lord, he has been dead four days. By this time he will be decaying…" (v. 39, J.B. Phillips). Jesus reminds her of an earlier conversation, saying: "Did I not tell you that if you believed, you would see the glory of God?" (v. 40, NIV) and then proceeds to pray to His Father. Following this powerful prayer, Jesus commands Lazarus to return from the dead, and miraculously Lazarus walks out of the tomb.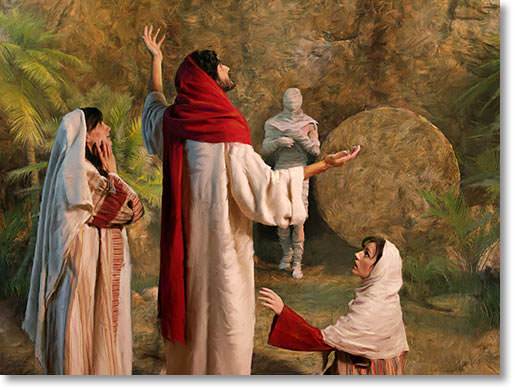 For thought and contemplation:
Have you ever considered the fact that if Jesus had responded immediately to Mary's and Martha's request, all that would have been recorded here would have been a miracle of healing? The delay, however, gave rise to an even greater miracle—the miracle of resurrection. God often chooses not to respond to the lesser in order that He might do the greater.
"Jesus looked at them and said, 'With man this is impossible, but with God all things are possible.'" (Matthew 19:26, NIV)
---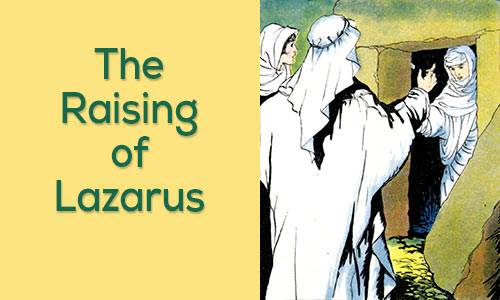 The following factors enhance the importance of this miracle:
A mixed reaction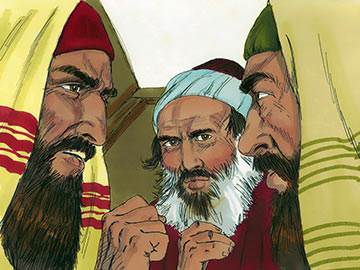 Many who stood around the tomb of Lazarus that day and saw him raised from the dead chose to believe in Jesus, but some went straight to Jerusalem to report to the Pharisees what they had witnessed in the little village of Bethany. The Jewish leaders decided that they must act decisively before the news of Lazarus' resurrection induced others to become disciples. This became the moment of decision for the Pharisees, for from this time they plotted how they could kill both Christ and Lazarus (see John 12:10). Why Lazarus? Because he was living proof of the power that Jesus of Nazareth demonstrated before the eyes of men.
For thought and contemplation:
Isn't it interesting how the acts of God produce completely different reactions in people? Some are brought closer to Christ as they see and feel His power, while others turn away from Him and move in the opposite direction. Why should this be? Talk it through with a friend today.
"Immediately the boy's father exclaimed, 'I do believe; help me overcome my unbelief!'" (Mark 9:24, NIV)
Fellowship enjoyed
Just prior to the Passover, an event of great spiritual significance, Jesus joins the reunited family of Martha, Mary and Lazarus for a special meal. One can imagine the atmosphere in the home that day as Lazarus, the one who went down into death and remained there for four days, enjoys fellowship with the One whose power over death is indisputable. Martha, still busy and active, serves the meal, Lazarus reclines with Jesus at the table, while the other sister, Mary, sits at Jesus' feet. Many come to Bethany, not just to see Jesus, but also to meet the man whom Jesus raised from the dead (v. 9).
For thought and contemplation:
In a sense, the special fellowship Lazarus enjoyed with Christ after his resurrection is similar to the fellowship we enjoy with Him. We were once dead (Ephesians 2:1), but now we have been raised from spiritual death to enjoy eternal fellowship with Christ—not just at a table, but on a throne! (Ephesians 2:6)
"God who has called you into fellowship with his Son Jesus Christ our Lord, is faithful." (1 Cor. 1:9, NIV)
The lesson to be learned from Lazarus
It's interesting that we hear nothing of Lazarus in the New Testament until the time that he falls sick and is about to die. Although he is one of the most talked-about figures in history and one of the most preached-about personalities in the Gospels, not one word is recorded of anything he said. His ministry is a ministry of silence. In the few statements that are made concerning him, we catch a glimpse of a man who just wanted to serve and cared nothing for attention or praise. If he got attention, it was not of his own doing; he was content to have greatness "thrust upon him".
The lesson of his life is that when we do not seek to be on 'centre stage' we may very well end up there. But when we do, it must be due not to our own efforts—but His.
---
Used with permission: Character by Character compiled by Selwyn Hughes and Trevor Partridge. Copyright © CWR (www.cwr.org.uk).