Used with permission: Character by Character compiled by Selwyn Hughes and Trevor Partridge. Copyright © CWR (www.cwr.org.uk).
---
Scripture passages referenced and linked in this lesson are written out for your convenience on this page.
---
For a more in-depth study of Deborah, Gideon, Samson and the other judges, see "Faith, Failure and a Phenomenal God: the Book of Judges".

presents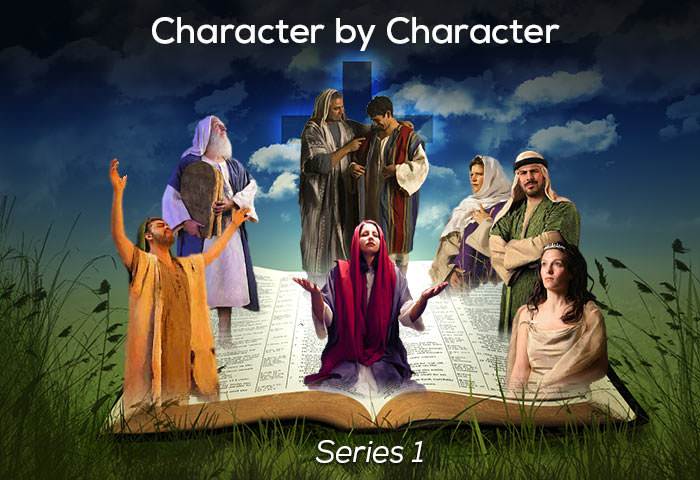 Lesson 9: Deborah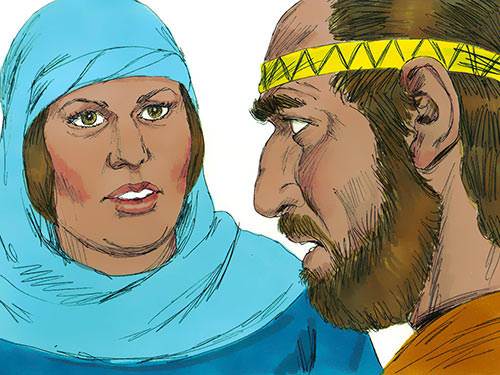 Scripture passages referenced and linked in this lesson are written out for your convenience on this page.
Deborah the judge
Judges 3:12 – 4:5 (click the link to read the passages)
The years of comparative spiritual prosperity which Israel enjoyed under the reign of Ehud came to an end with his death. In order to discipline His people, God allowed them to be overwhelmed by Jabin and his commander-in-chief, Sisera.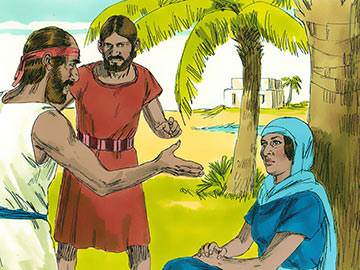 In response to the cry of the Israelites, the Lord raised up a woman by the name of Deborah—the wife of Lapidoth—who functioned in the nation as a prophetess and a judge. Her great ability and razor-sharp mind drew many to her 'counselling room'—a palm tree halfway between Ramah and Bethel. As well as being a fine judge, Deborah was also a prophetess, with a passionate desire to elevate the spiritual vision of her people.
For thought and contemplation:
One of the principles of the Old Testament is that whenever God's people became disobedient, He disciplined them by allowing them to fall into the hands of their enemies. Could that be why today's Church is overwhelmed by the twin evils of secularism and humanism? Makes you think—doesn't it!
"…the Lord disciplines those he loves, and he punishes everyone he accepts as a son." (Hebrews 12:6, NIV)
Deborah the deliverer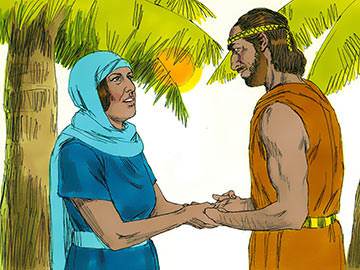 The threat and intimidation that Jabin and Sisera brought upon the Israelites who lived in the northern part of Canaan was of great concern to Deborah, who devised a plan to bring about her people's freedom and deliverance. Deborah's high reputation can be seen by the fact that when she shared with Barak, one of Israel's military leaders, her plan to overcome Jabin and Sisera, he refused to engage in the campaign unless Deborah was present to counsel and to guide.
Deborah gave the word for battle to commence, and the Israelites, with God's help, overcome the great army of Sisera. Although Sisera escaped, he was later killed by Jael who, after giving him milk and butter, attacked him with a tent-peg and a workman's hammer.
For thought and contemplation:
How easily does the thing in which we put our confidence become the means of our own undoing. Sisera's nine hundred iron chariots were his pride and confidence—yet he was put to death with just one iron nail!
"It is better to take refuge in the Lord than to trust in man." (Psa. 118:8, NIV)
Deborah the poetess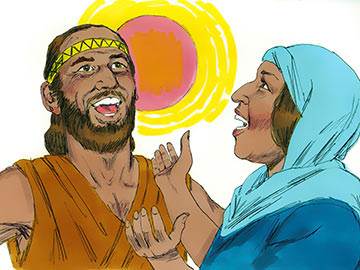 There can be little doubt that the words of Deborah's song were written within hours of the great victory over Jabin and Sisera. The sense of common danger, the joy of united action, the exultation in Jehovah's deliverance are felt and described with a vividness which could only come in the immediate aftermath of such an experience.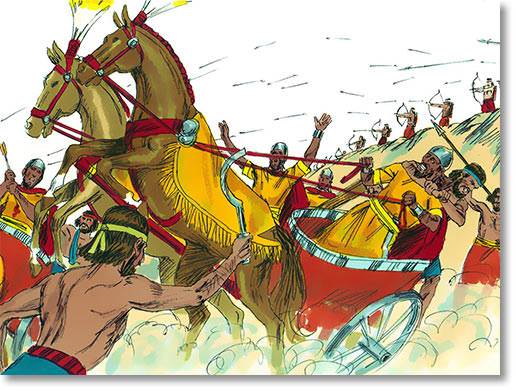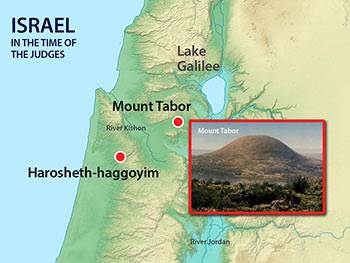 The song falls into three divisions: an introduction (vv. 2-11); a description of the battle (vv. 12-22); and the sequel (vv. 23-31). The first part tells of God being the Deliverer of His people. The second part contains a magnificent description of the battle, witnessed, as it were, from a bird's eye point of view. The third part contrasts the courageous devotion of Jael with the unpatriotic selfishness of Meroz—a nearby community of people who failed to come to the aid of Israel.
For thought and contemplation:
Has God done something wonderful for you in the past few days or hours? Then don't wait until next week to praise Him—do it now. No time should be lost in returning thanks to the Lord for His mercies, for praise flows best when it flows from a full heart.
"Give thanks to the Lord, for he is good; his love endures for ever." (Psa. 118:1, NIV)
The lesson to be learned from Deborah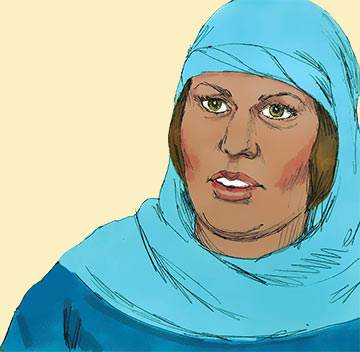 It is difficult to find another woman in the Old Testament with such dauntlessness and determination as Deborah. Her faith, energy, confidence, character, intellect and clear-sightedness mark her out as a woman who was God's gift to the age in which she lived. The most outstanding lesson we learn from her life is that to the degree that a passion for freedom and deliverance burns in the heart, to that degree one is able to rouse and stir others to rise up and claim their freedom. Deborah felt so strongly about her nation's predicament that she fired the faith and hope of even such fighting men as Barak.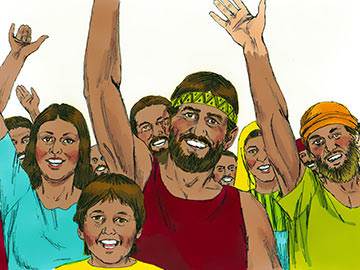 Although Deborah's life and witness has a message for both men and women, there can be little doubt that she stands as an encouragement to all those women whose prayerful concern for the times in which we live and the needs of the nation causes a passionate and prayerful desire for deliverance to rise up like a flame within them. Deborah reminds us that women have a great and important role to play in the hour through which our world is passing—and not the least, the stirring up of the hearts of men.