presents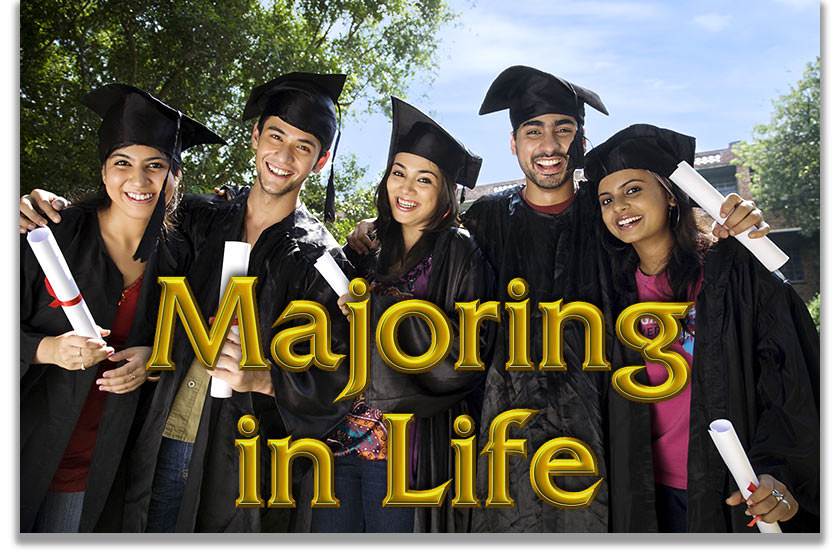 Lesson 14: So Your Parents Aren't Perfect
SCRIPTURE PASSAGES
---
(All Scripture quotations are from the NET Bible)
John 17:17 - "Set them apart in the truth; your word is truth."
1 Corinthians 13:1-8 - "If I speak in the tongues of men and of angels, but I do not have love, I am a noisy gong or a clanging cymbal. And if I have prophecy, and know all mysteries and all knowledge, and if I have all faith so that I can remove mountains, but do not have love, I am nothing. If I give away everything I own, and if I give over my body in order to boast, but do not have love, I receive no benefit. Love is patient, love is kind, it is not envious. Love does not brag, it is not puffed up. It is not rude, it is not self-serving, it is not easily angered or resentful. It is not glad about injustice, but rejoices in the truth. It bears all things, believes all things, hopes all things, endures all things. Love never ends. But if there are prophecies, they will be set aside; if there are tongues, they will cease; if there is knowledge, it will be set aside."
1 Timothy 2:1 - "First of all, then, I urge that requests, prayers, intercessions, and thanks be offered on behalf of all people..."
Philippians 2:4 - "Each of you should be concerned not only about your own interests, but about the interests of others as well."
Proverbs 13:1 - "A wise son accepts his father's discipline, but a scoffer does not listen to rebuke."
Proverbs 6:20 - "My child, guard the commands of your father and do not forsake the instruction of your mother."
Proverbs 20:20 - "The one who curses his father and his mother, his lamp will be extinguished in the blackest darkness."
1 Thessalonians 5:18 - "...in everything give thanks. For this is God's will for you in Christ Jesus."
Hebrews 12:5-11 - "And have you forgotten the exhortation addressed to you as sons? 'My son, do not scorn the Lord's discipline or give up when he corrects you. For the Lord disciplines the one he loves and chastises every son he accepts.' Endure your suffering as discipline; God is treating you as sons. For what son is there that a father does not discipline? But if you do not experience discipline, something all sons have shared in, then you are illegitimate and are not sons. Besides, we have experienced discipline from our earthly fathers and we respected them; shall we not submit ourselves all the more to the Father of spirits and receive life? For they disciplined us for a little while as seemed good to them, but he does so for our benefit, that we may share his holiness. Now all discipline seems painful at the time, not joyful. But later it produces the fruit of peace and righteousness for those trained by it."
Proverbs 10:1 - "A wise child makes a father rejoice, but a foolish child is a grief to his mother."
Hebrews 12:15 - "See to it that no one comes short of the grace of God, that no one be like a bitter root springing up and causing trouble, and through him many become defiled."
Colossians 3:13 - "...bearing with one another and forgiving one another, if someone happens to have a complaint against anyone else. Just as the Lord has forgiven you, so you also forgive others."
---