presents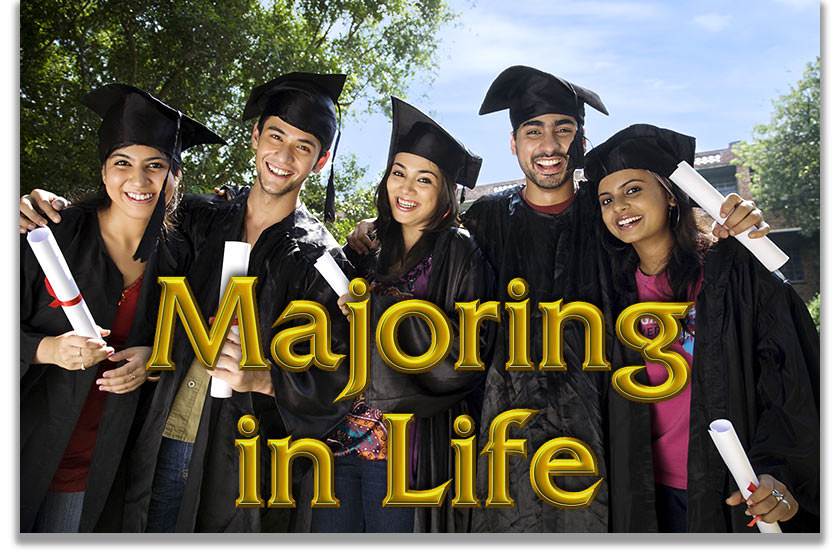 Lesson 10: Go for the Gold
SCRIPTURE PASSAGES
---
(All Scripture quotations are from the NET Bible)
John 15:1-8 - "I am the true vine and my Father is the gardener. He takes away every branch that does not bear fruit in me. He prunes every branch that bears fruit so that it will bear more fruit. You are clean already because of the word that I have spoken to you. Remain in me, and I will remain in you. Just as the branch cannot bear fruit by itself, unless it remains in the vine, so neither can you unless you remain in me.
"I am the vine; you are the branches. The one who remains in me—and I in him—bears much fruit, because apart from me you can accomplish nothing. If anyone does not remain in me, he is thrown out like a branch, and dries up; and such branches are gathered up and thrown into the fire, and are burned up. If you remain in me and my words remain in you, ask whatever you want, and it will be done for you. My Father is honored by this, that you bear much fruit and show that you are my disciples."
Romans 12:1-2 - "Therefore I exhort you, brothers and sisters, by the mercies of God, to present your bodies as a sacrifice—alive, holy, and pleasing to God—which is your reasonable service. Do not be conformed to this present world, but be transformed by the renewing of your mind, so that you may test and approve what is the will of God—what is good and well-pleasing and perfect."
Mark 12:30 - "Love the Lord your God with all your heart, with all your soul, with all your mind, and with all your strength."
Philippians 3:10 - "My aim is to know him, to experience the power of his resurrection, to share in his sufferings, and to be like him in his death..."
John 15:14 - "You are my friends if you do what I command you."
2 Timothy 4:7-8 - "I have competed well; I have finished the race; I have kept the faith! Finally the crown of righteousness is reserved for me. The Lord, the righteous Judge, will award it to me in that day—and not to me only, but also to all who have set their affection on his appearing."
1 Corinthians 3:12 - "If anyone builds on the foundation with gold, silver, precious stones..."
1 Peter 5:1-4 - "So as your fellow elder and a witness of Christ's sufferings and as one who shares in the glory that will be revealed, I urge the elders among you: Give a shepherd's care to God's flock among you, exercising oversight not merely as a duty but willingly under God's direction, not for shameful profit but eagerly. And do not lord it over those entrusted to you, but be examples to the flock. Then when the Chief Shepherd appears, you will receive the crown of glory that never fades away."
1 Corinthians 9:25 - "Each competitor must exercise self-control in everything. They do it to receive a perishable crown, but we an imperishable one."
Colossians 3:23 - "Whatever you are doing, work at it with enthusiasm, as to the Lord and not for people..."
Ephesians 5:16 - "...taking advantage of every opportunity, because the days are evil."
Romans 8:17-18 - "And if children, then heirs (namely, heirs of God and also fellow heirs with Christ)—if indeed we suffer with him so we may also be glorified with him. For I consider that our present sufferings cannot even be compared to the glory that will be revealed to us."
Hebrews 12:1-3 - "Therefore, since we are surrounded by such a great cloud of witnesses, we must get rid of every weight and the sin that clings so closely, and run with endurance the race set out for us, keeping our eyes fixed on Jesus, the pioneer and perfecter of our faith. For the joy set out for him he endured the cross, disregarding its shame, and has taken his seat at the right hand of the throne of God. Think of him who endured such opposition against himself by sinners, so that you may not grow weary in your souls and give up."
Mark 9:41 - "For I tell you the truth, whoever gives you a cup of water because you bear Christ's name will never lose his reward."
Revelation 4:10-11 - "...the twenty-four elders throw themselves to the ground before the one who sits on the throne and worship the one who lives forever and ever, and they offer their crowns before his throne, saying: "You are worthy, our Lord and God, to receive glory and honor and power, since you created all things, and because of your will they existed and were created!"
1 Corinthians 3:10-15 - "According to the grace of God given to me, like a skilled master-builder I laid a foundation, but someone else builds on it. And each one must be careful how he builds. For no one can lay any foundation other than what is being laid, which is Jesus Christ. If anyone builds on the foundation with gold, silver, precious stones, wood, hay, or straw, each builder's work will be plainly seen, for the Day will make it clear, because it will be revealed by fire. And the fire will test what kind of work each has done. If what someone has built survives, he will receive a reward. If someone's work is burned up, he will suffer loss. He himself will be saved, but only as through fire."
---