A great way to improve your English with online studies. And it's free!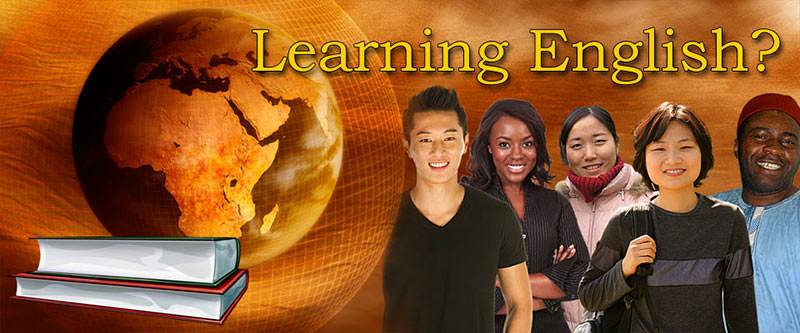 If you are learning English, here's a good place to practice!
You can access well over 600 free English lessons on this website which will help you learn valuable Bible-based principles for living while you are improving your English.
Some lessons have audio so you can hear the words as well as read them. There are 6 series of lessons which have this audio feature:
1. Storytime series — these lessons use simple English because they are stories for children, but even adults enjoy reading them and these lessons include audio.
2. The Boy and the Cabin — this series uses slightly more difficult English but hearing the words being read to you will give you a chance to learn and practice your English as you read along.
3. The Bible is the world's best-selling book. An easy way to get a summary of what the Bible is all about is to use the "Survey of the Scriptures" course. These 10 lessons are short audio-visual presentations.
4. Some of the most famous stories in the Bible can be found here, again using graphics and professional narration in short presentations. This series also includes the full text being read by the narrator, in PDF format, so you can follow along with the reading while listening to the voice.
5. If you are ready for something more difficult, you could try the "Book of Judges" series. These are audio-visual presentations with downloadable versions for mobile devices. Plus, the written scripts are available in PDF format on the QUESTION pages so you could go there first, open the PDF, and then follow along as you watch the presentation.
6. A very similar series called "A Journey of Faith with the Patriarchs" introduces you to four major historical men. Downloadable versions and written scripts are also available for these 21 lessons.
7. There are two more courses which have audio and graphics, plus the written text in PDF format:
Famous Bible Stories (10 well-known stories from the Bible)
Famous Bible Parables (10 stories told by Jesus)
We invite you to try these "speech and text" lessons, or any of the other series which you can find using the drop-down menu above.
And if you register, you can also gain extra practice by doing the questions after each lesson. The results will help you know whether you are understanding the questions well.
We wish you all the best in all your studies! If you have any questions or problems with the lessons, please .