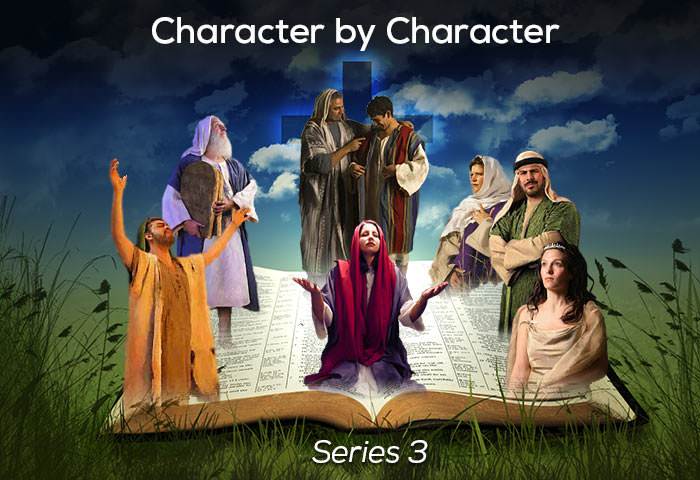 Lesson 4: John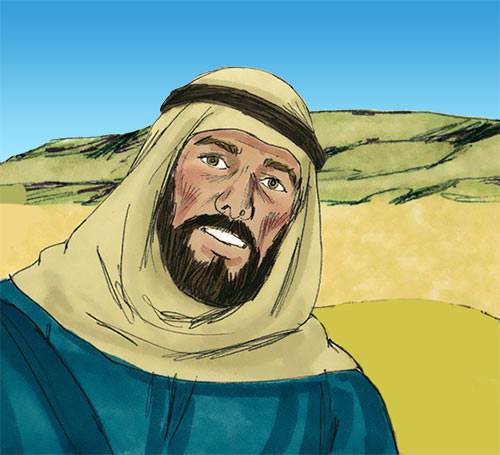 SCRIPTURES
All Scripture passages here are from the NET Bible; used by permission.
Matthew 10:1-6
10:1 Jesus called his twelve disciples and gave them authority over unclean spirits so they could cast them out and heal every kind of disease and sickness. 10:2 Now these are the names of the twelve apostles: first, Simon (called Peter), and Andrew his brother; James son of Zebedee and John his brother; 10:3 Philip and Bartholomew; Thomas and Matthew the tax collector; James the son of Alphaeus, and Thaddaeus; 10:4 Simon the Zealot and Judas Iscariot, who betrayed him. 10:5 Jesus sent out these twelve, instructing them as follows: "Do not go to Gentile regions and do not enter any Samaritan town. 10:6 Go instead to the lost sheep of the house of Israel.
Luke 9:51-56
9:51 Now when the days drew near for him to be taken up, Jesus set out resolutely to go to Jerusalem. 9:52 He sent messengers on ahead of him. As they went along, they entered a Samaritan village to make things ready in advance for him, 9:53 but the villagers refused to welcome him, because he was determined to go to Jerusalem. 9:54 Now when his disciples James and John saw this, they said, "Lord, do you want us to call fire to come down from heaven and consume them?" 9:55 But Jesus turned and rebuked them, 9:56 and they went on to another village.
Matt. 26:74
At that he began to curse, and he swore with an oath, "I do not know the man!" At that moment a rooster crowed.
Mark 3:17
…to James and his brother John, the sons of Zebedee, he gave the name Boanerges (that is, "sons of thunder")…
Matthew 20:20-28 & Mark 10:35-37
20:20 Then the mother of the sons of Zebedee came to him with her sons, and kneeling down she asked him for a favor. 20:21 He said to her, "What do you want?" She replied, "Permit these two sons of mine to sit, one at your right hand and one at your left, in your kingdom." 20:22 Jesus answered, "You don't know what you are asking! Are you able to drink the cup I am about to drink?" They said to him, "We are able." 20:23 He told them, "You will drink my cup, but to sit at my right and at my left is not mine to give. Rather, it is for those for whom it has been prepared by my Father." 20:24 Now when the other ten heard this, they were angry with the two brothers. 20:25 But Jesus called them and said, "You know that the rulers of the Gentiles lord it over them, and those in high positions use their authority over them. 20:26 It must not be this way among you! Instead whoever wants to be great among you must be your servant, 20:27 and whoever wants to be first among you must be your slave – 20:28 just as the Son of Man did not come to be served but to serve, and to give his life as a ransom for many."
(Mark 10:35-37) 10:35 Then James and John, the sons of Zebedee, came to him and said, "Teacher, we want you to do for us whatever we ask." 10:36 He said to them, "What do you want me to do for you?" 10:37 They said to him, "Permit one of us to sit at your right hand and the other at your left in your glory."
Mark 10:28
Peter began to speak to him, "Look, we have left everything to follow you!"
Mark 9:34
But they were silent, for on the way they had argued with one another about who was the greatest.
John 21:1-20, 13:23, 19:26 & 20:2
21:1 After this Jesus revealed himself again to the disciples by the Sea of Tiberias. Now this is how he did so. 21:2 Simon Peter, Thomas (called Didymus), Nathanael (who was from Cana in Galilee), the sons of Zebedee, and two other disciples of his were together. 21:3 Simon Peter told them, "I am going fishing." "We will go with you," they replied. They went out and got into the boat, but that night they caught nothing. 21:4 When it was already very early morning, Jesus stood on the beach, but the disciples did not know that it was Jesus. 21:5 So Jesus said to them, "Children, you don't have any fish, do you?" They replied, "No." 21:6 He told them, "Throw your net on the right side of the boat, and you will find some." So they threw the net, and were not able to pull it in because of the large number of fish. 21:7 Then the disciple whom Jesus loved said to Peter, "It is the Lord!" So Simon Peter, when he heard that it was the Lord, tucked in his outer garment (for he had nothing on underneath it), and plunged into the sea. 21:8 Meanwhile the other disciples came with the boat, dragging the net full of fish, for they were not far from land, only about a hundred yards. 21:9 When they got out on the beach, they saw a charcoal fire ready with a fish placed on it, and bread. 21:10 Jesus said, "Bring some of the fish you have just now caught." 21:11 So Simon Peter went aboard and pulled the net to shore. It was full of large fish, one hundred fifty-three, but although there were so many, the net was not torn. 21:12 "Come, have breakfast," Jesus said. But none of the disciples dared to ask him, "Who are you?" because they knew it was the Lord. 21:13 Jesus came and took the bread and gave it to them, and did the same with the fish. 21:14 This was now the third time Jesus was revealed to the disciples after he was raised from the dead. 21:15 Then when they had finished breakfast, Jesus said to Simon Peter, "Simon, son of John, do you love me more than these do?" He replied, "Yes, Lord, you know I love you." Jesus told him, "Feed my lambs." 21:16 Jesus said a second time, "Simon, son of John, do you love me?" He replied, "Yes, Lord, you know I love you." Jesus told him, "Shepherd my sheep." 21:17 Jesus said a third time, "Simon, son of John, do you love me?" Peter was distressed that Jesus asked him a third time, "Do you love me?" and said, "Lord, you know everything. You know that I love you." Jesus replied, "Feed my sheep. 21:18 I tell you the solemn truth, when you were young, you tied your clothes around you and went wherever you wanted, but when you are old, you will stretch out your hands, and others will tie you up and bring you where you do not want to go." 21:19 (Now Jesus said this to indicate clearly by what kind of death Peter was going to glorify God.) After he said this, Jesus told Peter, "Follow me." 21:20 Peter turned around and saw the disciple whom Jesus loved following them. (This was the disciple who had leaned back against Jesus' chest at the meal and asked, "Lord, who is the one who is going to betray you?")
(John 13:23) One of his disciples, the one Jesus loved, was at the table to the right of Jesus in a place of honor.
(John 19:26) So when Jesus saw his mother and the disciple whom he loved standing there, he said to his mother, "Woman, look, here is your son!"
(John 20:2) So she went running to Simon Peter and the other disciple whom Jesus loved and told them, "They have taken the Lord from the tomb, and we don't know where they have put him!"
John 13:23-26
13:23 One of his disciples, the one Jesus loved, was at the table to the right of Jesus in a place of honor. 13:24 So Simon Peter gestured to this disciple to ask Jesus who it was he was referring to. 13:25 Then the disciple whom Jesus loved leaned back against Jesus' chest and asked him, "Lord, who is it?" 13:26 Jesus replied, "It is the one to whom I will give this piece of bread after I have dipped it in the dish." Then he dipped the piece of bread in the dish and gave it to Judas Iscariot, Simon's son.
John 6:35
Jesus said to them, "I am the bread of life. The one who comes to me will never go hungry, and the one who believes in me will never be thirsty.
John 8:12
Then Jesus spoke out again, "I am the light of the world. The one who follows me will never walk in darkness, but will have the light of life."
John 8:58
Jesus said to them, "I tell you the solemn truth, before Abraham came into existence, I am!"
John 10:7
So Jesus said to them again, "I tell you the solemn truth, I am the door for the sheep…
John 10:11
"I am the good shepherd. The good shepherd lays down his life for the sheep…
John 10:36
…do you say about the one whom the Father set apart and sent into the world, 'You are blaspheming,' because I said, 'I am the Son of God'?
John 11:25
Jesus said to her, "I am the resurrection and the life. The one who believes in me will live even if he dies…"
John 14:6
Jesus replied, "I am the way, and the truth, and the life. No one comes to the Father except through me…"
John 15:1
I am the true vine and my Father is the gardener.
Revelation 1:8
"I am the Alpha and the Omega," says the Lord God—the one who is, and who was, and who is still to come—the All-Powerful!"
Revelation 1:17
When I saw him I fell down at his feet as though I were dead, but he placed his right hand on me and said: "Do not be afraid! I am the first and the last…"
Mark 5:37, Matthew 17:1 & 26:37
He did not let anyone follow him except Peter, James, and John, the brother of James.
(Matthew 17:1) Six days later Jesus took with him Peter, James, and John the brother of James, and led them privately up a high mountain.
(Matthew 26:37) He took with him Peter and the two sons of Zebedee, and became anguished and distressed.
John 19:27 & 13:23; 1 John 2:9-10, 3:14-18 & 4:7-11
He then said to his disciple, "Look, here is your mother!" From that very time the disciple took her into his own home.
(John 13:23) One of his disciples, the one Jesus loved, was at the table to the right of Jesus in a place of honor.
(1 John 2:9-10) The one who says he is in the light but still hates his fellow Christian is still in the darkness. 2:10 The one who loves his fellow Christian resides in the light, and there is no cause for stumbling in him.
(1 John 3:14-18) 3:14 We know that we have crossed over from death to life because we love our fellow Christians. The one who does not love remains in death. 3:15 Everyone who hates his fellow Christian is a murderer, and you know that no murderer has eternal life residing in him. 3:16 We have come to know love by this: that Jesus laid down his life for us; thus we ought to lay down our lives for our fellow Christians. 3:17 But whoever has the world's possessions and sees his fellow Christian in need and shuts off his compassion against him, how can the love of God reside in such a person? 3:18 Little children, let us not love with word or with tongue but in deed and truth.
(1 John 4:7-11) 4:7 Dear friends, let us love one another, because love is from God, and everyone who loves has been fathered by God and knows God. 4:8 The person who does not love does not know God, because God is love. 4:9 By this the love of God is revealed in us: that God has sent his one and only Son into the world so that we may live through him. 4:10 In this is love: not that we have loved God, but that he loved us and sent his Son to be the atoning sacrifice for our sins. 4:11 Dear friends, if God so loved us, then we also ought to love one another.
Acts chapter 3 & 4:1-22
3:1 Now Peter and John were going up to the temple at the time for prayer, at three o'clock in the afternoon. 3:2 And a man lame from birth was being carried up, who was placed at the temple gate called "the Beautiful Gate" every day so he could beg for money from those going into the temple courts. 3:3 When he saw Peter and John about to go into the temple courts, he asked them for money. 3:4 Peter looked directly at him (as did John) and said, "Look at us!" 3:5 So the lame man paid attention to them, expecting to receive something from them. 3:6 But Peter said, "I have no silver or gold, but what I do have I give you. In the name of Jesus Christ the Nazarene, stand up and walk!" 3:7 Then Peter took hold of him by the right hand and raised him up, and at once the man's feet and ankles were made strong. 3:8 He jumped up, stood and began walking around, and he entered the temple courts with them, walking and leaping and praising God. 3:9 All the people saw him walking and praising God, 3:10 and they recognized him as the man who used to sit and ask for donations at the Beautiful Gate of the temple, and they were filled with astonishment and amazement at what had happened to him. 3:11 While the man was hanging on to Peter and John, all the people, completely astounded, ran together to them in the covered walkway called Solomon's Portico. 3:12 When Peter saw this, he declared to the people, "Men of Israel, why are you amazed at this? Why do you stare at us as if we had made this man walk by our own power or piety? 3:13 The God of Abraham, Isaac, and Jacob, the God of our forefathers, has glorified his servant Jesus, whom you handed over and rejected in the presence of Pilate after he had decided to release him. 3:14 But you rejected the Holy and Righteous One and asked that a man who was a murderer be released to you. 3:15 You killed the Originator of life, whom God raised from the dead. To this fact we are witnesses! 3:16 And on the basis of faith in Jesus' name, his very name has made this man – whom you see and know – strong. The faith that is through Jesus has given him this complete health in the presence of you all. 3:17 And now, brothers, I know you acted in ignorance, as your rulers did too. 3:18 But the things God foretold long ago through all the prophets – that his Christ would suffer – he has fulfilled in this way. 3:19 Therefore repent and turn back so that your sins may be wiped out, 3:20 so that times of refreshing may come from the presence of the Lord, and so that he may send the Messiah appointed for you – that is, Jesus. 3:21 This one heaven must receive until the time all things are restored, which God declared from times long ago through his holy prophets. 3:22 Moses said, 'The Lord your God will raise up for you a prophet like me from among your brothers. You must obey him in everything he tells you. 3:23 Every person who does not obey that prophet will be destroyed and thus removed from the people.' 3:24 And all the prophets, from Samuel and those who followed him, have spoken about and announced these days. 3:25 You are the sons of the prophets and of the covenant that God made with your ancestors, saying to Abraham, 'And in your descendants all the nations of the earth will be blessed.' 3:26 God raised up his servant and sent him first to you, to bless you by turning each one of you from your iniquities."
(Acts 4:1-22) 4:1 While Peter and John were speaking to the people, the priests and the commander of the temple guard and the Sadducees came up to them, 4:2 angry because they were teaching the people and announcing in Jesus the resurrection of the dead. 4:3 So they seized them and put them in jail until the next day (for it was already evening). 4:4 But many of those who had listened to the message believed, and the number of the men came to about five thousand. 4:5 On the next day, their rulers, elders, and experts in the law came together in Jerusalem. 4:6 Annas the high priest was there, and Caiaphas, John, Alexander, and others who were members of the high priest's family. 4:7 After making Peter and John stand in their midst, they began to inquire, "By what power or by what name did you do this?" 4:8 Then Peter, filled with the Holy Spirit, replied, "Rulers of the people and elders, 4:9 if we are being examined today for a good deed done to a sick man – by what means this man was healed – 4:10 let it be known to all of you and to all the people of Israel that by the name of Jesus Christ the Nazarene whom you crucified, whom God raised from the dead, this man stands before you healthy. 4:11 This Jesus is the stone that was rejected by you, the builders, that has become the cornerstone. 4:12 And there is salvation in no one else, for there is no other name under heaven given among people by which we must be saved." 4:13 When they saw the boldness of Peter and John, and discovered that they were uneducated and ordinary men, they were amazed and recognized these men had been with Jesus. 4:14 And because they saw the man who had been healed standing with them, they had nothing to say against this. 4:15 But when they had ordered them to go outside the council, they began to confer with one another, 4:16 saying, "What should we do with these men? For it is plain to all who live in Jerusalem that a notable miraculous sign has come about through them, and we cannot deny it. 4:17 But to keep this matter from spreading any further among the people, let us warn them to speak no more to anyone in this name." 4:18 And they called them in and ordered them not to speak or teach at all in the name of Jesus. 4:19 But Peter and John replied, "Whether it is right before God to obey you rather than God, you decide, 4:20 for it is impossible for us not to speak about what we have seen and heard." 4:21 After threatening them further, they released them, for they could not find how to punish them on account of the people, because they were all praising God for what had happened. 4:22 For the man, on whom this miraculous sign of healing had been performed, was over forty years old.
Acts 2:46
Every day they continued to gather together by common consent in the temple courts, breaking bread from house to house, sharing their food with glad and humble hearts…