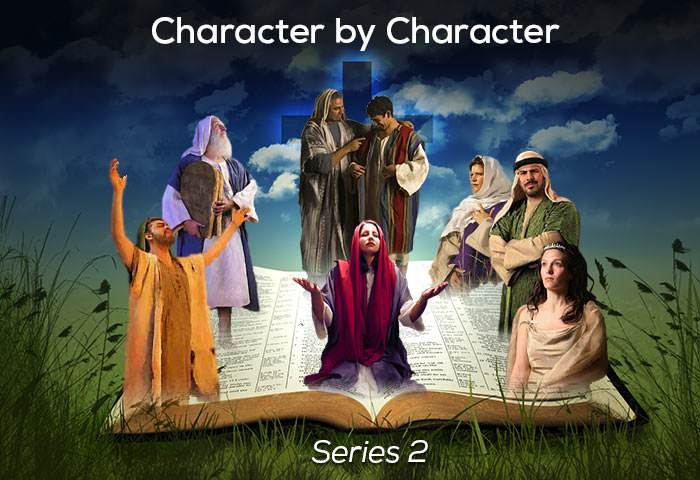 Lesson 11: Jeremiah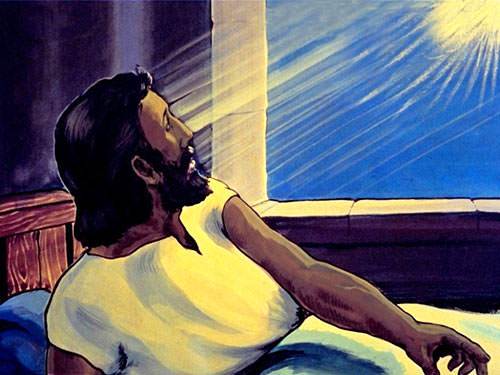 SCRIPTURES
All Scripture passages here are from the NET Bible; used by permission.
Jeremiah chapter 1
1:1 The following is a record of what Jeremiah son of Hilkiah prophesied. He was one of the priests who lived at Anathoth in the territory of the tribe of Benjamin. 1:2 The LORD began to speak to him in the thirteenth year that Josiah son of Amon ruled over Judah. 1:3 The LORD also spoke to him when Jehoiakim son of Josiah ruled over Judah, and he continued to speak to him until the fifth month of the eleventh year that Zedekiah son of Josiah ruled over Judah. That was when the people of Jerusalem were taken into exile. 1:4 The LORD said to me, 1:5 "Before I formed you in your mother's womb I chose you. Before you were born I set you apart. I appointed you to be a prophet to the nations." 1:6 I answered, "Oh, Lord GOD, I really do not know how to speak well enough for that, for I am too young." 1:7 The LORD said to me, "Do not say, 'I am too young.' But go to whomever I send you and say whatever I tell you. 1:8 Do not be afraid of those to whom I send you, for I will be with you to protect you," says the LORD. 1:9 Then the LORD reached out his hand and touched my mouth and said to me, "I will most assuredly give you the words you are to speak for me. 1:10 Know for certain that I hereby give you the authority to announce to nations and kingdoms that they will be uprooted and torn down, destroyed and demolished, rebuilt and firmly planted." 1:11 Later the LORD asked me, "What do you see, Jeremiah?" I answered, "I see a branch of an almond tree." 1:12 Then the LORD said, "You have observed correctly. This means I am watching to make sure my threats are carried out." 1:13 The LORD again asked me, "What do you see?" I answered, "I see a pot of boiling water; it is tipped toward us from the north." 1:14 Then the LORD said, "This means destruction will break out from the north on all who live in the land. 1:15 For I will soon summon all the peoples of the kingdoms of the north," says the LORD. "They will come and their kings will set up their thrones near the entrances of the gates of Jerusalem. They will attack all the walls surrounding it, and all the towns in Judah. 1:16 In this way I will pass sentence on the people of Jerusalem and Judah because of all their wickedness. For they rejected me and offered sacrifices to other gods, worshiping what they made with their own hands." 1:17 "But you, Jeremiah, get yourself ready! Go and tell these people everything I instruct you to say. Do not be terrified of them, or I will give you good reason to be terrified of them. 1:18 I, the LORD, hereby promise to make you as strong as a fortified city, an iron pillar, and a bronze wall. You will be able to stand up against all who live in the land, including the kings of Judah, its officials, its priests and all the people of the land. 1:19 They will attack you but they will not be able to overcome you, for I will be with you to rescue you," says the LORD.
Jeremiah chapter 2
2:1 The LORD spoke to me. He said: 2:2 "Go and declare in the hearing of the people of Jerusalem: 'This is what the LORD says: "I have fond memories of you, how devoted you were to me in your early years. I remember how you loved me like a new bride; you followed me through the wilderness, through a land that had never been planted. 2:3 Israel was set apart to the LORD; they were like the first fruits of a harvest to him. All who tried to devour them were punished; disaster came upon them," says the LORD.'" 2:4 Now listen to what the Lord has to say, you descendants of Jacob, all you family groups from the nation of Israel. 2:5 This is what the Lord says: "What fault could your ancestors have possibly found in me that they strayed so far from me? They paid allegiance to worthless idols, and so became worthless to me. 2:6 They did not ask: 'Where is the LORD who delivered us out of Egypt, who brought us through the wilderness, through a land of desert sands and rift valleys, through a land of drought and deep darkness, through a land in which no one travels, and where no one lives?' 2:7 I brought you into a fertile land so you could enjoy its fruits and its rich bounty. But when you entered my land, you defiled it; you made the land I call my own loathsome to me. 2:8 Your priests did not ask, 'Where is the LORD?' Those responsible for teaching my law did not really know me. Your rulers rebelled against me. Your prophets prophesied in the name of the god Baal. They all worshiped idols that could not help them. 2:9 "So, once more I will state my case against you," says the LORD. "I will also state it against your children and grandchildren. 2:10 Go west across the sea to the coasts of Cyprus and see. Send someone east to Kedar and have them look carefully. See if such a thing as this has ever happened: 2:11 Has a nation ever changed its gods (even though they are not really gods at all)? But my people have exchanged me, their glorious God, for a god that cannot help them at all! 2:12 Be amazed at this, O heavens! Be shocked and utterly dumbfounded," says the LORD. 2:13 "Do so because my people have committed a double wrong: they have rejected me, the fountain of life-giving water, and they have dug cisterns for themselves, cracked cisterns which cannot even hold water." 2:14 "Israel is not a slave, is he? He was not born into slavery, was he? If not, why then is he being carried off? 2:15 Like lions his enemies roar victoriously over him; they raise their voices in triumph. They have laid his land waste; his cities have been burned down and deserted. 2:16 Even the soldiers from Memphis and Tahpanhes have cracked your skulls, people of Israel. 2:17 You have brought all this on yourself, Israel, by deserting the LORD your God when he was leading you along the right path. 2:18 What good will it do you then to go down to Egypt to seek help from the Egyptians? What good will it do you to go over to Assyria to seek help from the Assyrians? 2:19 Your own wickedness will bring about your punishment. Your unfaithful acts will bring down discipline on you. Know, then, and realize how utterly harmful it was for you to reject me, the LORD your God, to show no respect for me," says the Lord GOD who rules over all. 2:20 "Indeed, long ago you threw off my authority and refused to be subject to me. You said, 'I will not serve you.' Instead, you gave yourself to other gods on every high hill and under every green tree, like a prostitute sprawls out before her lovers. 2:21 I planted you in the land like a special vine of the very best stock. Why in the world have you turned into something like a wild vine that produces rotten, foul-smelling grapes? 2:22 You can try to wash away your guilt with a strong detergent. You can use as much soap as you want. But the stain of your guilt is still there for me to see," says the Lord GOD. 2:23 "How can you say, 'I have not made myself unclean. I have not paid allegiance to the gods called Baal.' Just look at the way you have behaved in the Valley of Hinnom! Think about the things you have done there! You are like a flighty, young female camel that rushes here and there, criss-crossing its path. 2:24 You are like a wild female donkey brought up in the wilderness. In her lust she sniffs the wind to get the scent of a male. No one can hold her back when she is in heat. None of the males need wear themselves out chasing after her. At mating time she is easy to find. 2:25 Do not chase after other gods until your shoes wear out and your throats become dry. But you say, 'It is useless for you to try and stop me because I love those foreign gods and want to pursue them!' 2:26 Just as a thief has to suffer dishonor when he is caught, so the people of Israel will suffer dishonor for what they have done. So will their kings and officials, their priests and their prophets. 2:27 They say to a wooden idol, 'You are my father.' They say to a stone image, 'You gave birth to me.' Yes, they have turned away from me instead of turning to me. Yet when they are in trouble, they say, 'Come and save us!' 2:28 But where are the gods you made for yourselves? Let them save you when you are in trouble. The sad fact is that you have as many gods as you have towns, Judah. 2:29 "Why do you try to refute me? All of you have rebelled against me," says the LORD. 2:30 "It did no good for me to punish your people. They did not respond to such correction. You slaughtered your prophets like a voracious lion." 2:31 You people of this generation, listen to what the LORD says. "Have I been like a wilderness to you, Israel? Have I been like a dark and dangerous land to you? Why then do you say, 'We are free to wander. We will not come to you any more?' 2:32 Does a young woman forget to put on her jewels? Does a bride forget to put on her bridal attire? But my people have forgotten me for more days than can even be counted. 2:33 "My, how good you have become at chasing after your lovers! Why, you could even teach prostitutes a thing or two! 2:34 Even your clothes are stained with the lifeblood of the poor who had not done anything wrong; you did not catch them breaking into your homes. Yet, in spite of all these things you have done, 2:35 you say, 'I have not done anything wrong, so the LORD cannot really be angry with me any more.' But, watch out! I will bring down judgment on you because you say, 'I have not committed any sin.' 2:36 Why do you constantly go about changing your political allegiances? You will get no help from Egypt just as you got no help from Assyria. 2:37 Moreover, you will come away from Egypt with your hands covering your faces in sorrow and shame because the LORD will not allow your reliance on them to be successful and you will not gain any help from them.
Acts 17:30-31
17:30 Therefore, although God has overlooked such times of ignorance, he now commands all people everywhere to repent, 17:31 because he has set a day on which he is going to judge the world in righteousness, by a man whom he designated, having provided proof to everyone by raising him from the dead.
Jeremiah 4:19-21; 8:18-21 and 9:1-11
4:19 I said, "Oh, the feeling in the pit of my stomach! I writhe in anguish. Oh, the pain in my heart! My heart pounds within me. I cannot keep silent. For I hear the sound of the trumpet; the sound of the battle cry pierces my soul! 4:20 I see one destruction after another taking place, so that the whole land lies in ruins. I see our tents suddenly destroyed, their curtains torn down in a mere instant. 4:21 "How long must I see the enemy's battle flags and hear the military signals of their bugles?"
(Jeremiah 8:18-21) 8:18 Then I said, "There is no cure for my grief! I am sick at heart! 8:19 I hear my dear people crying out throughout the length and breadth of the land. They are crying, 'Is the LORD no longer in Zion? Is her divine King no longer there?'" The LORD answers, "Why then do they provoke me to anger with their images, with their worthless foreign idols?" 8:20 "They cry, 'Harvest time has come and gone, and the summer is over, and still we have not been delivered.' 8:21 My heart is crushed because my dear people are being crushed. I go about crying and grieving. I am overwhelmed with dismay.
(Jeremiah 9:1-11) 9:1 I wish that my head were a well full of water and my eyes were a fountain full of tears! If they were, I could cry day and night for those of my dear people who have been killed. 9:2 I wish I had a lodging place in the desert where I could spend some time like a weary traveler. Then I would desert my people and walk away from them because they are all unfaithful to God, a congregation of people that has been disloyal to him. 9:3 The LORD says, "These people are like soldiers who have readied their bows. Their tongues are always ready to shoot out lies. They have become powerful in the land, but they have not done so by honest means. Indeed, they do one evil thing after another and do not pay attention to me. 9:4 Everyone must be on his guard around his friends. He must not even trust any of his relatives. For every one of them will find some way to cheat him. And all of his friends will tell lies about him. 9:5 One friend deceives another and no one tells the truth. These people have trained themselves to tell lies. They do wrong and are unable to repent. 9:6 They do one act of violence after another, and one deceitful thing after another. They refuse to pay attention to me," says the LORD. 9:7 Therefore the LORD who rules over all says, "I will now purify them in the fires of affliction and test them. The wickedness of my dear people has left me no choice. What else can I do? 9:8 Their tongues are like deadly arrows. They are always telling lies. Friendly words for their neighbors come from their mouths. But their minds are thinking up ways to trap them. 9:9 I will certainly punish them for doing such things!" says the LORD. "I will certainly bring retribution on such a nation as this!" 9:10 I said, "I will weep and mourn for the grasslands on the mountains, I will sing a mournful song for the pastures in the wilderness because they are so scorched no one travels through them. The sound of livestock is no longer heard there. Even the birds in the sky and the wild animals in the fields have fled and are gone." 9:11 The LORD said, "I will make Jerusalem a heap of ruins. Jackals will make their home there. I will destroy the towns of Judah so that no one will be able to live in them."
Jeremiah chapter 12
12:1 LORD, you have always been fair whenever I have complained to you. However, I would like to speak with you about the disposition of justice. Why are wicked people successful? Why do all dishonest people have such easy lives? 12:2 You plant them like trees and they put down their roots. They grow prosperous and are very fruitful. They always talk about you, but they really care nothing about you. 12:3 But you, LORD, know all about me. You watch me and test my devotion to you. Drag these wicked men away like sheep to be slaughtered! Appoint a time when they will be killed! 12:4 How long must the land be parched and the grass in every field be withered? How long must the animals and the birds die because of the wickedness of the people who live in this land? For these people boast, "God will not see what happens to us." 12:5 The LORD answered, "If you have raced on foot against men and they have worn you out, how will you be able to compete with horses? And if you feel secure only in safe and open country, how will you manage in the thick undergrowth along the Jordan River? 12:6 As a matter of fact, even your own brothers and the members of your own family have betrayed you too. Even they have plotted to do away with you. So do not trust them even when they say kind things to you. 12:7 "I will abandon my nation. I will forsake the people I call my own. I will turn my beloved people over to the power of their enemies. 12:8 The people I call my own have turned on me like a lion in the forest. They have roared defiantly at me. So I will treat them as though I hate them. 12:9 The people I call my own attack me like birds of prey or like hyenas. But other birds of prey are all around them. Let all the nations gather together like wild beasts. Let them come and destroy these people I call my own. 12:10 Many foreign rulers will ruin the land where I planted my people. They will trample all over my chosen land. They will turn my beautiful land into a desolate wasteland. 12:11 They will lay it waste. It will lie parched and empty before me. The whole land will be laid waste. But no one living in it will pay any heed. 12:12 A destructive army will come marching over the hilltops in the desert. For the LORD will use them as his destructive weapon against everyone from one end of the land to the other. No one will be safe. 12:13 My people will sow wheat, but will harvest weeds. They will work until they are exhausted, but will get nothing from it. They will be disappointed in their harvests because the LORD will take them away in his fierce anger. 12:14 "I, the LORD, also have something to say concerning the wicked nations who surround my land and have attacked and plundered the land that I gave to my people as a permanent possession. I say: 'I will uproot the people of those nations from their lands and I will free the people of Judah who have been taken there. 12:15 But after I have uprooted the people of those nations, I will relent and have pity on them. I will restore the people of each of those nations to their own lands and to their own country. 12:16 But they must make sure you learn to follow the religious practices of my people. Once they taught my people to swear their oaths using the name of the god Baal. But then, they must swear oaths using my name, saying, "As surely as the LORD lives, I swear." If they do these things, then they will be included among the people I call my own. 12:17 But I will completely uproot and destroy any of those nations that will not pay heed,'" says the LORD.
Jeremiah 16:1-2
The LORD said to me, 16:2 "Do not get married and do not have children here in this land."
Jeremiah chapter 16
16:1 The LORD said to me, 16:2 "Do not get married and do not have children here in this land. 16:3 For I, the LORD, tell you what will happen to the children who are born here in this land and to the men and women who are their mothers and fathers. 16:4 They will die of deadly diseases. No one will mourn for them. They will not be buried. Their dead bodies will lie like manure spread on the ground. They will be killed in war or die of starvation. Their corpses will be food for the birds and wild animals. 16:5 "Moreover I, the LORD, tell you: 'Do not go into a house where they are having a funeral meal. Do not go there to mourn and express your sorrow for them. For I have stopped showing them my good favor, my love, and my compassion. I, the LORD, so affirm it! 16:6 Rich and poor alike will die in this land. They will not be buried or mourned. People will not cut their bodies or shave off their hair to show their grief for them. 16:7 No one will take any food to those who mourn for the dead to comfort them. No one will give them any wine to drink to console them for the loss of their father or mother. 16:8 "'Do not go to a house where people are feasting and sit down to eat and drink with them either. 16:9 For I, the LORD God of Israel who rules over all, tell you what will happen. I will put an end to the sounds of joy and gladness, to the glad celebration of brides and grooms in this land. You and the rest of the people will live to see this happen.'" 16:10 "When you tell these people about all this, they will undoubtedly ask you, 'Why has the LORD threatened us with such great disaster? What wrong have we done? What sin have we done to offend the LORD our God?' 16:11 Then tell them that the LORD says, 'It is because your ancestors rejected me and paid allegiance to other gods. They have served them and worshiped them. But they have rejected me and not obeyed my law. 16:12 And you have acted even more wickedly than your ancestors! Each one of you has followed the stubborn inclinations of your own wicked heart and not obeyed me. 16:13 So I will throw you out of this land into a land that neither you nor your ancestors have ever known. There you must worship other gods day and night, for I will show you no mercy.'" 16:14 Yet I, the LORD, say: "A new time will certainly come. People now affirm their oaths with 'I swear as surely as the LORD lives who delivered the people of Israel out of Egypt.' 16:15 But in that time they will affirm them with 'I swear as surely as the LORD lives who delivered the people of Israel from the land of the north and from all the other lands where he had banished them.' At that time I will bring them back to the land I gave their ancestors." 16:16 But for now I, the LORD, say: "I will send many enemies who will catch these people like fishermen. After that I will send others who will hunt them out like hunters from all the mountains, all the hills, and the crevices in the rocks. 16:17 For I see everything they do. Their wicked ways are not hidden from me. Their sin is not hidden away where I cannot see it. 16:18 Before I restore them I will punish them in full for their sins and the wrongs they have done. For they have polluted my land with the lifeless statues of their disgusting idols. They have filled the land I have claimed as my own with their detestable idols." 16:19 Then I said, "LORD, you give me strength and protect me. You are the one I can run to for safety when I am in trouble. Nations from all over the earth will come to you and say, 'Our ancestors had nothing but false gods – worthless idols that could not help them at all. 16:20 Can people make their own gods? No, what they make are not gods at all." 16:21 The LORD said, "So I will now let this wicked people know – I will let them know my mighty power in judgment. Then they will know that my name is the LORD."
Jeremiah chapter 29
29:1 The prophet Jeremiah sent a letter to the exiles Nebuchadnezzar had carried off from Jerusalem to Babylon. It was addressed to the elders who were left among the exiles, to the priests, to the prophets, and to all the other people who were exiled in Babylon. 29:2 He sent it after King Jeconiah, the queen mother, the palace officials, the leaders of Judah and Jerusalem, the craftsmen, and the metal workers had been exiled from Jerusalem. 29:3 He sent it with Elasah son of Shaphan and Gemariah son of Hilkiah. King Zedekiah of Judah had sent these men to Babylon to King Nebuchadnezzar of Babylon. The letter said: 29:4 "The LORD God of Israel who rules over all says to all those he sent into exile to Babylon from Jerusalem, 29:5 'Build houses and settle down. Plant gardens and eat what they produce. 29:6 Marry and have sons and daughters. Find wives for your sons and allow your daughters get married so that they too can have sons and daughters. Grow in number; do not dwindle away. 29:7 Work to see that the city where I sent you as exiles enjoys peace and prosperity. Pray to the LORD for it. For as it prospers you will prosper.' 29:8 "For the LORD God of Israel who rules over all says, 'Do not let the prophets or those among you who claim to be able to predict the future by divination deceive you. And do not pay any attention to the dreams that you are encouraging them to dream. 29:9 They are prophesying lies to you and claiming my authority to do so. But I did not send them. I, the LORD, affirm it!' 29:10 "For the LORD says, 'Only when the seventy years of Babylonian rule are over will I again take up consideration for you. Then I will fulfill my gracious promise to you and restore you to your homeland. 29:11 For I know what I have planned for you,' says the LORD. 'I have plans to prosper you, not to harm you. I have plans to give you a future filled with hope. 29:12 When you call out to me and come to me in prayer, I will hear your prayers. 29:13 When you seek me in prayer and worship, you will find me available to you. If you seek me with all your heart and soul, 29:14 I will make myself available to you,' says the LORD. 'Then I will reverse your plight and will regather you from all the nations and all the places where I have exiled you,' says the LORD. 'I will bring you back to the place from which I exiled you.' 29:15 "You say, 'The LORD has raised up prophets of good news for us here in Babylon.' 29:16 But just listen to what the LORD has to say about the king who occupies David's throne and all your fellow countrymen who are still living in this city of Jerusalem and were not carried off into exile with you. 29:17 The LORD who rules over all says, 'I will bring war, starvation, and disease on them. I will treat them like figs that are so rotten they cannot be eaten. 29:18 I will chase after them with war, starvation, and disease. I will make all the kingdoms of the earth horrified at what happens to them. I will make them examples of those who are cursed, objects of horror, hissing scorn, and ridicule among all the nations where I exile them. 29:19 For they have not paid attention to what I said to them through my servants the prophets whom I sent to them over and over again,' says the LORD. 'And you exiles have not paid any attention to them either,' says the LORD. 29:20 'So pay attention to what I, the LORD, have said, all you exiles whom I have sent to Babylon from Jerusalem.' 29:21 "The LORD God of Israel who rules over all also has something to say about Ahab son of Kolaiah and Zedekiah son of Maaseiah, who are prophesying lies to you and claiming my authority to do so. 'I will hand them over to King Nebuchadnezzar of Babylon and he will execute them before your very eyes. 29:22 And all the exiles of Judah who are in Babylon will use them as examples when they put a curse on anyone. They will say, "May the LORD treat you like Zedekiah and Ahab whom the king of Babylon roasted to death in the fire!" 29:23 This will happen to them because they have done what is shameful in Israel. They have committed adultery with their neighbors' wives and have spoken lies while claiming my authority. They have spoken words that I did not command them to speak. I know what they have done. I have been a witness to it,' says the LORD." 29:24 The LORD told Jeremiah, "Tell Shemaiah the Nehelamite 29:25 that the LORD God of Israel who rules over all has a message for him. Tell him, 'On your own initiative you sent a letter to the priest Zephaniah son of Maaseiah and to all the other priests and to all the people in Jerusalem. In your letter you said to Zephaniah, 29:26 "The LORD has made you priest in place of Jehoiada. He has put you in charge in the LORD's temple of controlling any lunatic who pretends to be a prophet. And it is your duty to put any such person in the stocks with an iron collar around his neck. 29:27 You should have reprimanded Jeremiah from Anathoth who is pretending to be a prophet among you! 29:28 For he has even sent a message to us here in Babylon. He wrote and told us, "You will be there a long time. Build houses and settle down. Plant gardens and eat what they produce."'" 29:29 Zephaniah the priest read that letter to the prophet Jeremiah. 29:30 Then the LORD spoke to Jeremiah. 29:31 "Send a message to all the exiles in Babylon. Tell them, 'The LORD has spoken about Shemaiah the Nehelamite. "Shemaiah has spoken to you as a prophet even though I did not send him. He is making you trust in a lie. 29:32 Because he has done this," the LORD says, "I will punish Shemaiah the Nehelamite and his whole family. There will not be any of them left to experience the good things that I will do for my people. I, the LORD, affirm it! For he counseled rebellion against the LORD."'"
Jeremiah 19:14-15 and chapter 20
19:14 Then Jeremiah left Topheth where the LORD had sent him to give that prophecy. He went to the LORD's temple and stood in its courtyard and called out to all the people. 19:15 "The LORD God of Israel who rules over all says, 'I will soon bring on this city and all the towns surrounding it all the disaster I threatened to do to it. I will do so because they have stubbornly refused to pay any attention to what I have said!'"
(Jeremiah chapter 20) 20:1 Now Pashhur son of Immer heard Jeremiah prophesy these things. He was the priest who was chief of security in the LORD's temple. 20:2 When he heard Jeremiah's prophecy, he had the prophet flogged. Then he put him in the stocks which were at the Upper Gate of Benjamin in the LORD's temple. 20:3 But the next day Pashhur released Jeremiah from the stocks. When he did, Jeremiah said to him, "The LORD's name for you is not 'Pashhur' but 'Terror is Everywhere.' 20:4 For the LORD says, 'I will make both you and your friends terrified of what will happen to you. You will see all of them die by the swords of their enemies. I will hand all the people of Judah over to the king of Babylon. He will carry some of them away into exile in Babylon and he will kill others of them with the sword. 20:5 I will hand over all the wealth of this city to their enemies. I will hand over to them all the fruits of the labor of the people of this city and all their prized possessions, as well as all the treasures of the kings of Judah. Their enemies will seize it all as plunder and carry it off to Babylon. 20:6 You, Pashhur, and all your household will go into exile in Babylon. You will die there and you will be buried there. The same thing will happen to all your friends to whom you have prophesied lies.'" 20:7 LORD, you coerced me into being a prophet, and I allowed you to do it. You overcame my resistance and prevailed over me. Now I have become a constant laughingstock. Everyone ridicules me. 20:8 For whenever I prophesy, I must cry out, "Violence and destruction are coming!" This message from the LORD has made me an object of continual insults and derision. 20:9 Sometimes I think, "I will make no mention of his message. I will not speak as his messenger any more." But then his message becomes like a fire locked up inside of me, burning in my heart and soul. I grow weary of trying to hold it in; I cannot contain it. 20:10 I hear many whispering words of intrigue against me. Those who would cause me terror are everywhere! They are saying, "Come on, let's publicly denounce him!" All my so-called friends are just watching for something that would lead to my downfall. They say, "Perhaps he can be enticed into slipping up, so we can prevail over him and get our revenge on him. 20:11 But the LORD is with me to help me like an awe-inspiring warrior. Therefore those who persecute me will fail and will not prevail over me. They will be thoroughly disgraced because they did not succeed. Their disgrace will never be forgotten. 20:12 O LORD who rules over all, you test and prove the righteous. You see into people's hearts and minds. Pay them back for what they have done because I trust you to vindicate my cause. 20:13 Sing to the LORD! Praise the LORD! For he rescues the oppressed from the clutches of evildoers. 20:14 Cursed be the day I was born! May that day not be blessed when my mother gave birth to me. 20:15 Cursed be the man who made my father very glad when he brought him the news that a baby boy had been born to him! 20:16 May that man be like the cities that the LORD destroyed without showing any mercy. May he hear a cry of distress in the morning and a battle cry at noon. 20:17 For he did not kill me before I came from the womb, making my pregnant mother's womb my grave forever. 20:18 Why did I ever come forth from my mother's womb? All I experience is trouble and grief, and I spend my days in shame.
Job 3:2-26
Job spoke up and said: 3:3 "Let the day on which I was born perish, and the night that said, 'A man has been conceived!' 3:4 That day – let it be darkness; let not God on high regard it, nor let light shine on it! 3:5 Let darkness and the deepest shadow claim it; let a cloud settle on it; let whatever blackens the day terrify it! 3:6 That night – let darkness seize it; let it not be included among the days of the year; let it not enter among the number of the months! 3:7 Indeed, let that night be barren; let no shout of joy penetrate it! 3:8 Let those who curse the day curse it – those who are prepared to rouse Leviathan. 3:9 Let its morning stars be darkened; let it wait for daylight but find none, nor let it see the first rays of dawn, 3:10 because it did not shut the doors of my mother's womb on me, nor did it hide trouble from my eyes! 3:11 "Why did I not die at birth, and why did I not expire as I came out of the womb? 3:12 Why did the knees welcome me, and why were there two breasts that I might nurse at them? 3:13 For now I would be lying down and would be quiet, I would be asleep and then at peace 3:14 with kings and counselors of the earth who built for themselves places now desolate, 3:15 or with princes who possessed gold, who filled their palaces with silver. 3:16 Or why was I not buried like a stillborn infant, like infants who have never seen the light? 3:17 There the wicked cease from turmoil, and there the weary are at rest. 3:18 There the prisoners relax together; they do not hear the voice of the oppressor. 3:19 Small and great are there, and the slave is free from his master. 3:20 "Why does God give light to one who is in misery, and life to those whose soul is bitter, 3:21 to those who wait for death that does not come, and search for it more than for hidden treasures, 3:22 who rejoice even to jubilation, and are exultant when they find the grave? 3:23 Why is light given to a man whose way is hidden, and whom God has hedged in? 3:24 For my sighing comes in place of my food, and my groanings flow forth like water. 3:25 For the very thing I dreaded has happened to me, and what I feared has come upon me. 3:26 I have no ease, I have no quietness; I cannot rest; turmoil has come upon me."
2 Corinthians 12:9
But he said to me, "My grace is enough for you, for my power is made perfect in weakness." So then, I will boast most gladly about my weaknesses, so that the power of Christ may reside in me.