under a special agreement with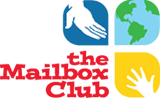 presents "New Life in Christ" Course 3

under a special agreement with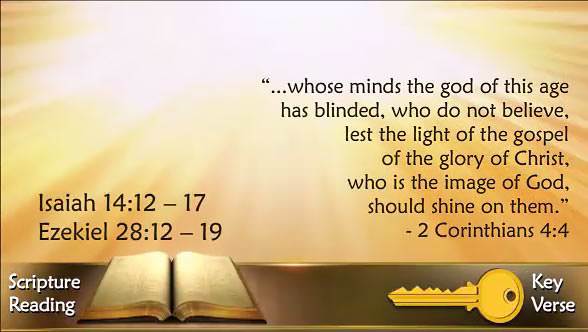 ---
The Bible tells us that, before the creation of Adam and Eve, there was in God's universe a being who had rebelled against God, his Creator. This being is called Satan or the Devil. Satan is not just an influence for evil. He is not a red demon with a pitchfork as he is often pictured. He is a very real being.
Where did Satan come from?
There are two main passages in the Bible which tell us of the original position of Satan and how he became the enemy of God. These passages are Isaiah 14 and Ezekiel 28.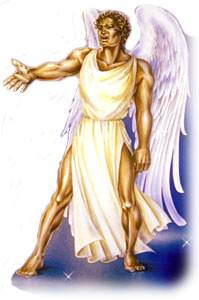 From the Bible, we learn that Satan was originally created as an angel named Lucifer. The word "angel" means "messenger." All angels were created by God. The Bible says,
"For by Him were all things created, that are in heaven, and that are in earth, visible and invisible…all things were created by Him, and for Him." Colossians 1:16
Though angels are beautiful and powerful creatures, they are not to be worshipped for they are only created beings. Only God, the Creator, is to be worshipped.
The Bible describes Lucifer in this manner:
"You were the seal of perfection, full of wisdom, and perfect in beauty." Ezekiel 28:12
Since Lucifer was perfect in beauty, he was as beautiful as it was possible for a creature to be. Since he was filled with wisdom he was as wise as a creature of God could be. Of all the angels in Heaven, Lucifer was the wisest, the most beautiful, and the most powerful.
What was Lucifer's sin?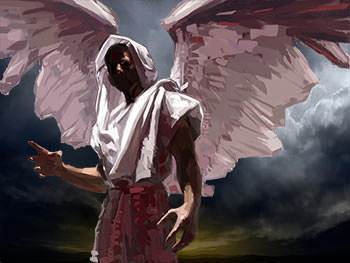 It seems that, for some time after he was created, this mighty angel loved God with all his heart and obeyed Him perfectly. But a time came when Lucifer sinned against God. The Bible says,
"You were perfect in your ways from the day you were created, till iniquity was found in you." Ezekiel 28:15
Where did sin begin? It began in Lucifer's heart! The Bible says,
"Your heart was lifted up because of your beauty; you corrupted your wisdom for the sake of your splendor…" Ezekiel 28:17
Here is what Lucifer said in his heart: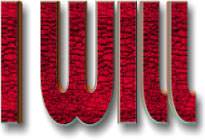 …ascend into heaven,
…exalt my throne above the stars of God:
…sit also upon the mount of the congregation…
…ascend above the heights of the clouds;
…be like the most High."
(Isaiah 14:13-14)
What was Lucifer's sin? His sin was pride. As this mighty angel considered how beautiful he was, his heart was lifted up with pride. Lucifer simply fell in love with himself! As he beheld himself, Lucifer decided that there was none so great, none so beautiful, and none so wise as himself; therefore, he decided that he should be God. He set his will against God's will. Five times Lucifer said, "I will." What a terrible thing it is for a creature of God to set his will against God's will!
The change in Lucifer's heart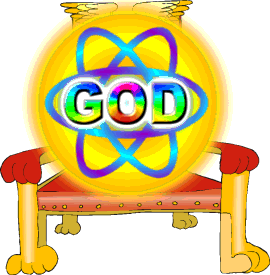 A great change took place in Lucifer's heart when he sinned. Before this time, Lucifer had loved God and enthroned God as King in his heart. Now Lucifer loved himself. He no longer chose to have God on the throne of his heart. Instead, he put Self on the throne.
The sin of pride which began in Lucifer's heart led to self-love. His self-love led to self-will, and his self-will led to rebellion against his Creator. No longer was Lucifer content to be the highest angel under God. Now he wanted to be God! God saw what was in his heart and cast Lucifer down from his exalted position. His name was changed from Lucifer (light bearer) to Satan, which means "adversary." Thus, Satan began his career of opposing God, and he has been sinning ever since.
Satan has a kingdom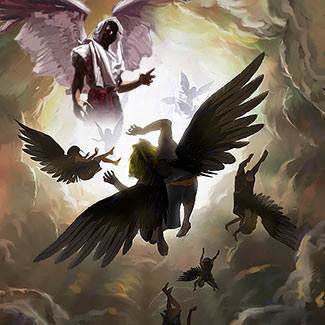 Satan was the first angel to rebel against God, but many other angels followed him in his rebellion. These angels are called "fallen angels" while those who remained true to God are called "holy angels."
Satan, along with these fallen angels, set up a kingdom opposed to God and His kingdom. Ever since the time of Satan's rebellion, there have been two kingdoms in the universe—the kingdom of Satan and the kingdom of God.
These two kingdoms are exactly opposite in character. Satan's kingdom is the kingdom of darkness; God's kingdom is the kingdom of light. Satan's kingdom is the kingdom of lies, wickedness, and hate while God's kingdom is the kingdom of truth, righteousness, and love.
Who are Satan's subjects?
Satan's subjects include fallen angels and all unsaved people. The angels who followed Satan in his rebellion against God are his subjects and serve him in his wicked purposes. And all unsaved people are in Satan's kingdom whether they realize it or not.
What is Satan trying to do?
Satan wants to keep people from receiving Jesus Christ as their Lord and Savior. He wants to keep unsaved people in his kingdom of darkness.
To accomplish his objective, Satan tries to keep people from ever hearing about the Lord Jesus Christ. In the world today, almost two thousand years after Christ died for our sins, there are still millions of people who have never once heard the name of Jesus. They cannot be saved without hearing about the Lord Jesus Christ.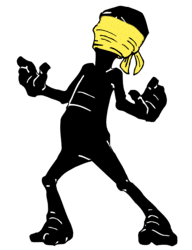 The Bible says,
"…there is no other name under heaven given among men, whereby we must be saved." Acts 4:12
If Satan has his way, these people will never hear the name of Jesus, the Saviour who died for their sins. When he cannot keep people from hearing the Gospel, Satan uses a different approach. He tries to blind their minds so that they will not believe it. The Bible says,
"…the god of this world (Satan) has blinded the minds of those who believe not…" 2 Corinthians 4:4
How Satan deceives people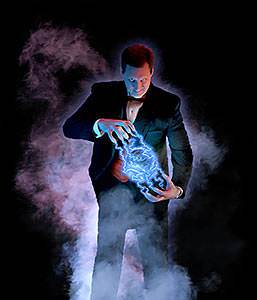 Satan is a great deceiver. He deceives many people into believing that the Bible is not really the Word of God. He does not mind if people think of him as an imaginary character and laugh at the idea of his being a real person. He does not mind this because it suits his purposes very well.
Some people are naturally very religious
How does Satan deceive these people? He deceives them through false religions. Satan deceives millions of people into putting their trust in their own good works, or in their church membership, or in some church ordinance or ceremony instead of putting their trust in the Lord Jesus christ who died for their sins.
What will happen to Satan?
Satan is a powerful and cunning enemy, and he has many followers. At times, he even appears to have great success in his battle against the people of God. We might ask, "Why doesn't God destroy Satan since He has the power to do so?" The answer to this question is that it is not God's will to do so at this time. But one day God will deal with Satan. His destiny has already been determined. Satan will be cast into the lake of fire where he will be punished forever. The Bible says,
"And the devil that deceived them was cast into the lake of fire…and shall be tormented day and night for ever and ever." Revelation 20:10
"And whosoever was not found written in the book of life was cast into the lake of fire." Revelation 20:15
Likewise, those who choose to believe Satan's lies and to remain in his kingdom of darkness will also be cast into the lake of fire. The Bible says,
"But the fearful, unbelieving, abominable, murderers, sexually immoral, sorcerers, idolaters, and all liars shall have their part in the lake which burns with fire and brimstone, which is the second death." Revelation 21:8
Not only those who are very wicked will be lost but the "fearful and unbelieving" will also be lost.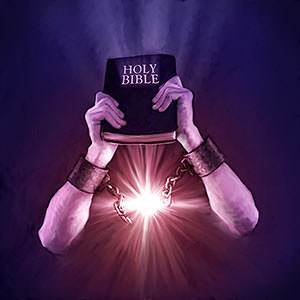 We have seen that Satan is a great deceiver, and we have seen the awful doom awaiting those who are deceived by him. How can one keep from being deceived by Satan? We can keep from being deceived by knowing the truth of God's Word. The Lord Jesus said,
"And you shall know the truth, and the truth shall make you free." John 8:32
We must never put our trust in any thing other than the Lord Jesus Christ and His blood which was shed for our sins. The Apostle Paul wrote,
"But though we, or an angel from heaven, preach any other gospel unto you than that which we have preached unto you, let him be accursed (cursed of God)." Galatians 1:8
---