under a special agreement with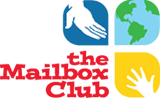 presents "New Life in Christ" Course 3

under a special agreement with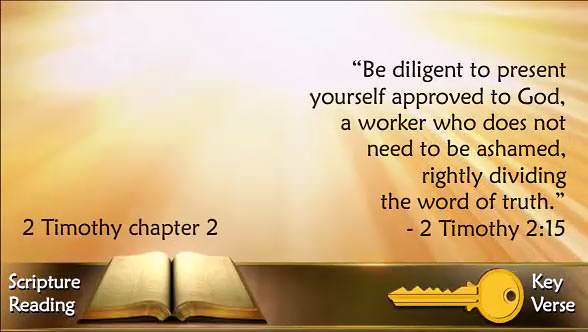 ---
In our last lesson we learned of the Great Commission: "Go into all the world and preach the gospel to every creature." God has done something in Christ upon which the salvation of the world depends, and all the world needs to hear about it.
Who is going to take the gospel to the world? Those who are servants of God. We who are saved are called to serve God and to take the gospel to the lost.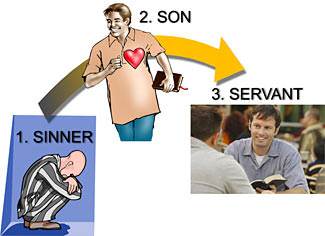 We must not forget that we ourselves were once lost, dead in trespasses and sins, and separated from the life of God. Some servant of God told us about the Lord Jesus; we believed on Him and became sons of God through faith in Jesus Christ. Now we must become servants of God that others may hear the gospel and be saved.
Sinner—son—servant! These are the vital links in God's plan for getting the gospel to the world. Sinners hear the gospel, believe on the Lord Jesus, and become sons. In time, they become servants of God to take the gospel to others.
In this lesson we are going to learn how we can begin preparing ourselves to be effective servants of God.
Preparing to Serve God
To become a doctor, teacher, or lawyer one must spend many, many hours preparing himself. To become an effective servant of God also requires diligent preparation. The Bible says,
"Be diligent to present yourself approved to God, a worker who does not need to be ashamed, rightly dividing the word of truth." 2 Timothy 2:15
To be an effective servant of God, two things are absolutely essential:

A working knowledge of the Bible.

Daily fellowship with the Lord
How do we obtain a working knowledge of the Bible? By reading it, by studying it, and by memorizing portions of it.
The Bible is the most important book in all the world; yet, sad to say, many Christians do not take time to read it and become familiar with it.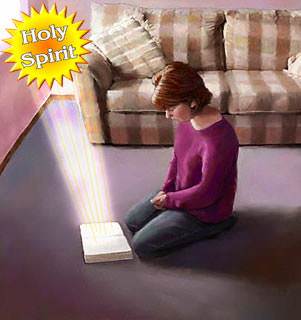 As we read the Bible we must depend upon the Holy Spirit to reveal its truths to us. The Bible is different from other books in that it cannot be understood without the illumination of the Holy Spirit. This explains why an unsaved person cannot understand the Bible. He does not understand it because he does not have the Holy Spirit. The Bible says,
"But the natural man (the unsaved man) does not receive the things of the Spirit of God, for they are foolishness to him; nor can he know them, because they are spiritually discerned." 1 Cor. 2:14
Those who have been born again have the Holy Spirit dwelling in them; therefore they can understand the things of God. The Bible says,
"Now we have received, not the spirit of the world, but the Spirit who is from God, that we might know the things that have been freely given to us by God." 1 Cor. 2:12
Every time we open God's Word to read it, let us pause a moment to pray and ask the Holy Spirit to reveal its truths to us. David's prayer is a good one for us:
"Open my eyes that I may see wondrous things from Your law." Psalm 119:18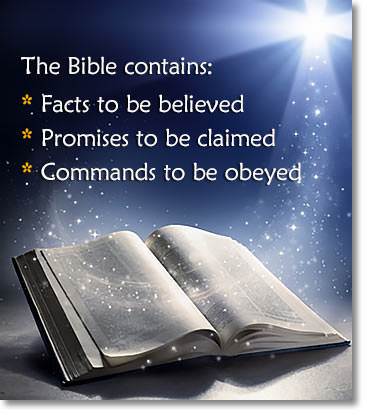 We Grow by Obeying God's Word
Christians should grow in grace and in the knowledge of the Lord Jesus Christ. To grow we must have food. What is our spiritual food? Our spiritual food is the Word of God. The Bible says,
"As newborn babes, desire the pure milk of the word, that you may grow thereby." 1 Peter 2:2
When we eat, we take food into our bodies. It becomes a part of us. We must likewise take God's Word into our lives—it must become a part of us.
How do we take God's Word into our lives? By obeying it. The Bible says,
"Be doers of the word, and not hearers only…" James 1:22
As we read God's Word, let us believe its truths, claim its promises, and obey its commands.
Begin TODAY!
Begin reading God's Word today. Start with the Gospel of John. Ask the Holy Spirit to help you understand it. Mark the verses that seem to speak especially to your heart. This will make your Bible even more valuable to you. A colored pencil is best for this. (Do not use a ball point or ink pen. These will "bleed" through the paper of most Bibles.)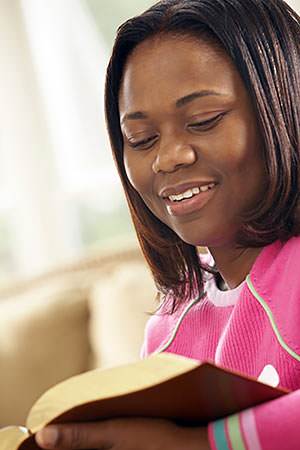 In the Gospel of John you will find that Jesus is the Word of God; He is the Lamb of God; He is the living Bread which came down from Heaven; He is the Way, the Truth, and the Life; He is the Good Shepherd; He is the Resurrection and the Life; He is the true Vine; He is the One who died for our sins; and He is the living, resurrected Christ.
After you have read the Gospel of John, read the book of Acts. This book tells about the early days of the Church. Then begin with Matthew and read the entire New Testament; and finally, read the Old Testament. This will take time, but it will be time well spent.
As you read the Bible, do not be unduly concerned about things that you do not fully understand. Someone has said that reading the Bible is like eating fish. When you are eating fish, you come across bones occasionally. What do you do when you come across a bone? You simply lay it aside and keep on eating the fish. You don't throw the fish away just because you find a bone. Likewise, when you come across something in the Bible that you do not understand, just say, "There is a bone—something I don't understand. I will lay it aside for now and keep on reading God's Word."
Do not allow your faith to be shaken by those who claim to find errors and contradictions in the Bible. For hundreds of years unbelieving men have tried to discredit the Bible, yet it still stands today as the infallible Word of God.
Memorize Scripture
The quickest and most effective way to gain a working knowledge of the Bible is to memorize portions of it. Often we have wanted to witness to others, but we did not know what to say. If you have memorized Scripture, you can say, "Here is what God says," and you can say it with confidence because it is the Word of God. Always remember that it is not our words, but the Word of God which the Holy Spirit uses in the salvation of others. The Bible says,
"Being born again, not of corruptible seed, but of incorruptible, by the word of God, which lives and abides forever." 1 Peter 1:23
Every time you memorize a portion of God's Word, you are equipping yourself with an other tool to use in serving God.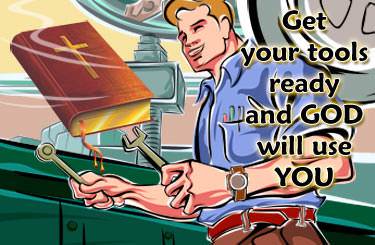 How Do You Memorize Scripture?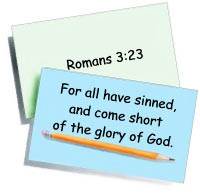 The secret of memorizing is repetition. If you say something over and over enough times, you will memorize it. The best and simplest way to memorize verses is through the use of cards. Purchase some 3x5 index cards. On one side of a card write the verse you want to learn; on the other side write the reference. Be sure to copy the verses correctly.
Carry the cards with you and go through them as often as you can during the day. Look at the reference on each card and see if you can quote the verse. Then check yourself by turning the card over and reading it correctly. Do this over and over again. Don't be satisfied until you can quote the verses perfectly. Soon you will find that you have memorized these verses, and then you can add more verses.
You Must Review!
How do you remember what you have learned? To remember what you have learned, you must review often. You can add new verses each week, but be sure to review the ones you have already learned. Review! Review! REVIEW!
You can memorize Scripture. Don't excuse yourself by saying that you have a poor memory until you have honestly tried the above plan. You can memorize. The verses you memorize are the tools you will use as a servant of God, so begin now memorizing Scripture. Here are some verses to get you started.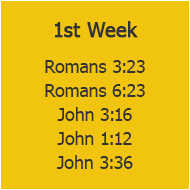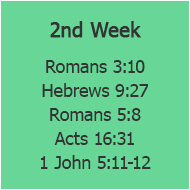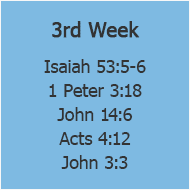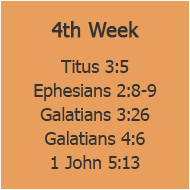 Daily Fellowship with the Lord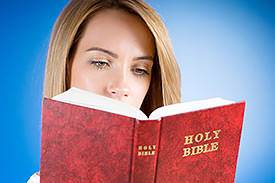 If you want to become an effective servant of God, you must not only have a working knowledge of the Bible, but you must also have daily fellowship with the Lord Jesus.
The secret of a strong Christian life is a daily Quiet Time. What is a Quiet Time? It is time spent alone with the Lord each day in the study of His Word and in prayer.
Many wonderful blessings will come to us if we establish a Quiet Time and keep it faithfully:

We will become more like Christ.
It is by beholding the glory of the Lord Jesus that we are made like Him.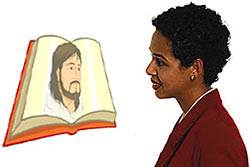 Of course, we cannot see Jesus in person at this time, but we can behold His glory by reading about Him in the Bible. The Bible is like a mirror—by reading it we see Jesus. The Bible says,
"But we all…beholding as in a mirror the glory of the Lord, are being transformed into the same image…" 2 Corinthians 3:18

God reveals His will to us.
Usually, it is when we are alone with the Lord that He speaks to us through His Word and reveals His will to us.

We get to know the Lord.
This is the greatest blessing of all. There is no other way to get to know God. We must spend time alone with God to know Him and to become conscious of His presence and to be filled with His power. God says,
"Be still, and know that I am God…" Psalm 46:10
How Do You Establish A Quiet Time?
To establish a Quiet Time, three things are necessary—a definite place, a definite time, and a definite plan.
1. Find a place where you can be alone with the Lord. You need a place with a good light and a table where you can lay your books and write notes.
2. Decide on a definite time. For most people the best time is the first thing in the morning. Great musicians always tune their instruments before a concert, not after it. It is much better for us to meet with the Lord the first thing in the morning and let Him tune our hearts than to come to Him at the end of the day with a long list of failures to confess.
The importance of spending the first hour of each day with the Lord cannot be overemphasized. The Bible says of the Lord Jesus, "And in the morning, rising up a great while before day, He went out, and departed into a solitary place, and there prayed."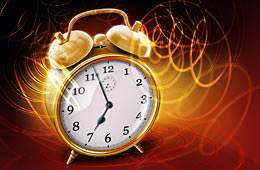 If the sinless Lord Jesus found it necessary to spend time alone with His Father each day, how much more should we! Are you serious about preparing yourself to serve God? If so, you must get up in the morning to meet with Him. Get a good alarm clock and use it. Decide when you want to get up, and then get up! This is one practical way in which you can show the Lord how much you love Him.
3. Have a definite plan. Begin your Quiet Time with a short prayer to the Lord asking Him to speak to your heart through His Word. Then open the Bible and begin reading. Don't hurry; take time to think about what you are reading. Talk to God about what you are reading. Often a particular verse will be especially meaningful to you. Write it on a card and memorize it.
"How much time should I spend?"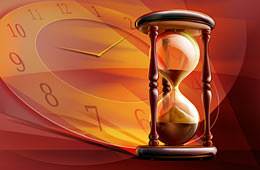 This is up to you. A half hour is minimum; an hour is much better. There are 24 hours in each day, and every serious-minded Christian should be able to set aside one of these hours for God.
Spend the first part of your time reading the Bible; then turn to the Lord in prayer. Confess your sins to Him. Praise Him for all that He is to you. Thank Him for His blessings. Pray for those whom He brings to your mind. Ask for His guidance through out the day. Tell Him that you love Him.
Stick to It!
Once you have established your place, time, and plan, STICK TO IT! If you allow everything that comes a long to disrupt your Quiet Time, soon you will have no Quiet Time. Don't excuse yourself by saying, "I don't have time." It is true that we do not have time to do everything that we would like to do, but we must choose the things that are most important. We must put first things first. Jesus said,
"But seek first the kingdom of God, and His righteousness…" Matthew 6:33
WARNING: Be prepared for all kinds of opposition to your establishing a Quiet Time. Satan knows what a daily Quiet Time does in bringing power in to the life of a child of God, and he will do all he can to prevent your establishing this habit in your life.
Are You Willing to Pay the Price?
There is a price to pay in becoming an effective servant of God. You must spend time learning God's Word. You must spend time memorizing Scripture verses. You must spend time alone with the Lord.
There is no need in talking about how much you love the Lord and how much you want to serve Him if you do not have time for Him and for His Word. God is not impressed with our words; He looks at our actions. The Bible says,
"…for the Lord is a God of knowledge, and by Him actions are weighed." 1 Samuel 2:3
Do you want to know the key to success for a Christian? It is simply this: Put God first. God says,
"…those who honour Me I will honour, and those who despise Me shall be lightly esteemed." 1 Samuel 2:30
Do you want your life to count for God? Then begin reading God's Word daily. Start memorizing Scripture. Establish your Quiet Time and keep it faithfully. BEGIN NOW.