presents "Know Your Bible" Level 1
Originally published by Ernest Manning's Radio Sunday School Mission
All the lessons in this series are based on Bible passages but with some imaginative scenarios added.
This lesson is based on the Scripture passages on this linked page.

presents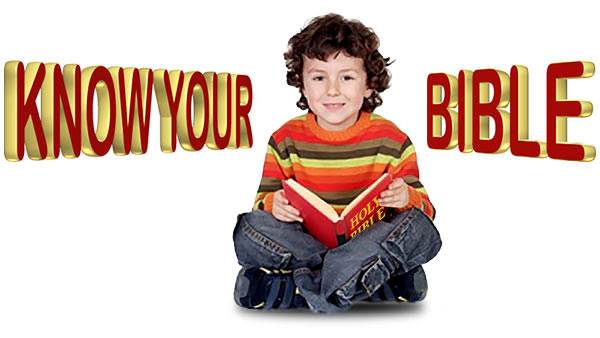 Level 1
Lesson 22: A Glad Easter Day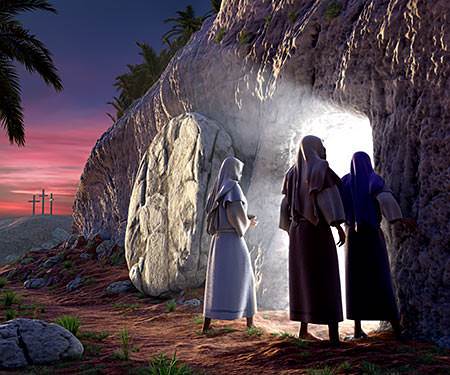 ---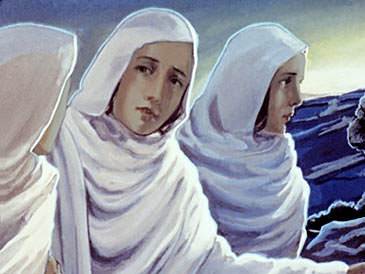 It was a beautiful Sunday morning in spring. Three women were walking slowly down a road. They spoke sadly together.
"Jesus died three days ago," said one. "How lonely it is since He left us!"
The women carried spices and perfumes. "We will put these gifts in the cave where Jesus lies," they said. "They will show our love for Him."
The cave was carved out of the rocky hillside. A great stone was placed before it.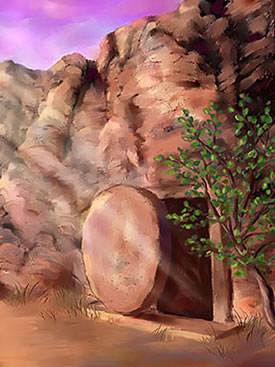 "Who will roll away the heavy stone for us?" the women said.
Soon they entered the garden where the cave was. They stopped. The cave was open! The great stone had been rolled away. The women went in.
"Why, Jesus is not here!" they cried.
Then an angel who looked like a young man spoke to them. "Do not be surprised," he said. "Jesus is not here. He is risen! He is alive for evermore. Now go and tell His friends the good news."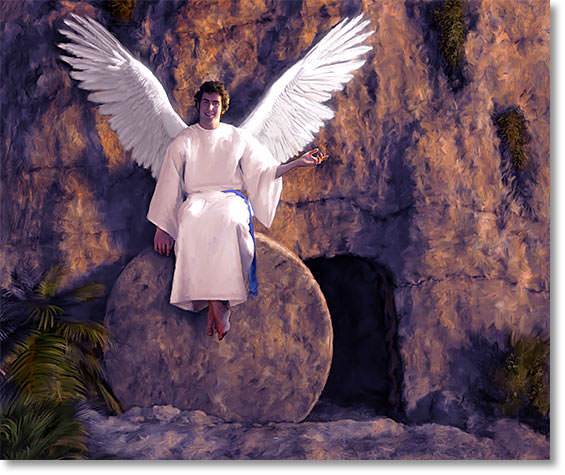 The three women ran to tell their friends. Their sadness was changed to joy on that glad Easter Day.
---
(All the lessons in this series are based on Bible passages but with some imaginative scenarios added.)
Originally published by Ernest Manning's Radio Sunday School Mission