presents Faith, Failure and a Phenomenal God
...a study through the Book of Judges
return to the introductory Welcome session

presents
Faith, Failure and a Phenomenal God (Book of Judges)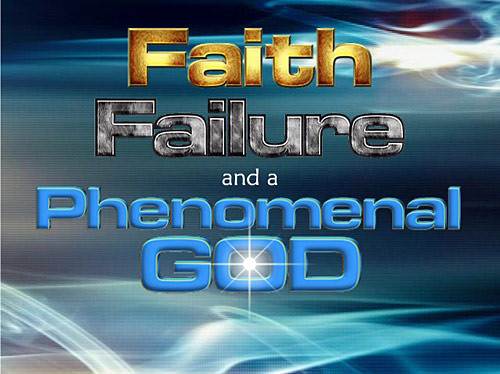 SELECTED BIBLIOGRAPHY
Arnold, Bill T., & Beyer, Bryan E. Encountering the Old Testament. Grand Rapids: Baker Books, 1999.
Auld, Graeme. The Daily Study Bible: Joshua, Judges, and Ruth. Edinburgh: The Saint Andrew Press, 1984.
Baxter, J. Sidlow. Explore the Book. Grand Rapids, Michigan: Zondervan Publishing, 1960.
Blackaby, Henry T. Fresh Encounter. Nashville, Tenn.: Broadman & Holman Publishers, 1996.
Cundall, Arthur E. Tyndale Old Testament Commentaries. Judges. Downers Grove: Inter-Varsity Press, 1968.
Friesen, Garry. Decision Making & the Will of God. Portland: Multnomah Press, 1983.
Inrig, Gary. Hearts of Iron, Feet of Clay. Chicago: Moody Press, 1979.
Jackman, D., & Ogilvie, L. J. The Preacher's Commentary Series, Volume 7 : Judges, Ruth. Nashville, Tennessee: Thomas Nelson Inc., 1991.
Jensen, Irving L. Judges/Ruth: A Self-Study Guide. Chicago: Moody Press, 1968.
Jordan, James B. Trinity Biblical Commentary. Judges: God's War Against Humanism. Tyler, Texas: Geneva Ministries, 1985.
Meyer, F.B. Choice Notes on Joshua-2 Kings. Grand Rapids: Kregel Publications, 1985.
Richards, Lawrence O. The Teacher's Commentary. Wheaton: Victor Books, 1987.
Robinson, S. J. (2006). Opening up Judges. Leominster: Day One Publications.
Wiersbe, Warren W. Wiersbe's Expository Outlines on the Old Testament. Wheaton, Illinois: Victor Books, 1993.
...return to the Introduction