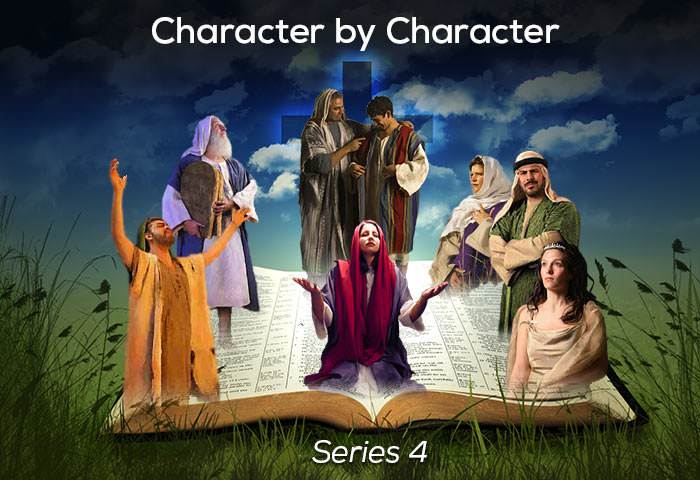 Lesson 8: Silas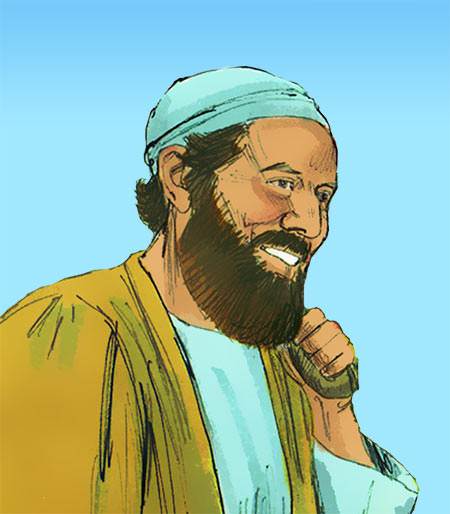 SCRIPTURES
All Scripture passages here are from the NET Bible; used by permission.
Acts 15:22 & 40-41
Then the apostles and elders, with the whole church, decided to send men chosen from among them, Judas called Barsabbas and Silas, leaders among the brothers, to Antioch with Paul and Barnabas… 15:40 but Paul chose Silas and set out, commended to the grace of the Lord by the brothers and sisters. 15:41 He passed through Syria and Cilicia, strengthening the churches.
Acts 16:19-24
But when her owners saw their hope of profit was gone, they seized Paul and Silas and dragged them into the marketplace before the authorities. 16:20 When they had brought them before the magistrates, they said, "These men are throwing our city into confusion. They are Jews 16:21 and are advocating customs that are not lawful for us to accept or practice, since we are Romans." 16:22 The crowd joined the attack against them, and the magistrates tore the clothes off Paul and Silas and ordered them to be beaten with rods. 16:23 After they had beaten them severely, they threw them into prison and commanded the jailer to guard them securely. 16:24 Receiving such orders, he threw them in the inner cell and fastened their feet in the stocks.
Acts 16:25-39
About midnight Paul and Silas were praying and singing hymns to God, and the rest of the prisoners were listening to them. 16:26 Suddenly a great earthquake occurred, so that the foundations of the prison were shaken. Immediately all the doors flew open, and the bonds of all the prisoners came loose. 16:27 When the jailer woke up and saw the doors of the prison standing open, he drew his sword and was about to kill himself, because he assumed the prisoners had escaped. 16:28 But Paul called out loudly, "Do not harm yourself, for we are all here!" 16:29 Calling for lights, the jailer rushed in and fell down trembling at the feet of Paul and Silas. 16:30 Then he brought them outside and asked, "Sirs, what must I do to be saved?" 16:31 They replied, "Believe in the Lord Jesus and you will be saved, you and your household." 16:32 Then they spoke the word of the Lord to him, along with all those who were in his house. 16:33 At that hour of the night he took them and washed their wounds; then he and all his family were baptized right away. 16:34 The jailer brought them into his house and set food before them, and he rejoiced greatly that he had come to believe in God, together with his entire household. 16:35 At daybreak the magistrates sent their police officers, saying, "Release those men." 16:36 The jailer reported these words to Paul, saying, "The magistrates have sent orders to release you. So come out now and go in peace." 16:37 But Paul said to the police officers, "They had us beaten in public without a proper trial – even though we are Roman citizens – and they threw us in prison. And now they want to send us away secretly? Absolutely not! They themselves must come and escort us out!" 16:38 The police officers reported these words to the magistrates. They were frightened when they heard Paul and Silas were Roman citizens 16:39 and came and apologized to them. After they brought them out, they asked them repeatedly to leave the city.
Acts 17:4-7
Some of them were persuaded and joined Paul and Silas, along with a large group of God-fearing Greeks and quite a few prominent women. 17:5 But the Jews became jealous, and gathering together some worthless men from the rabble in the marketplace, they formed a mob and set the city in an uproar. They attacked Jason's house, trying to find Paul and Silas to bring them out to the assembly. 17:6 When they did not find them, they dragged Jason and some of the brothers before the city officials, screaming, "These people who have stirred up trouble throughout the world have come here too, 17:7 and Jason has welcomed them as guests! They are all acting against Caesar's decrees, saying there is another king named Jesus!"
Acts 14:12
They began to call Barnabas Zeus and Paul Hermes, because he was the chief speaker.
Acts 17:10-15
The brothers sent Paul and Silas off to Berea at once, during the night. When they arrived, they went to the Jewish synagogue. 17:11 These Jews were more open-minded than those in Thessalonica, for they eagerly received the message, examining the scriptures carefully every day to see if these things were so. 17:12 Therefore many of them believed, along with quite a few prominent Greek women and men. 17:13 But when the Jews from Thessalonica heard that Paul had also proclaimed the word of God in Berea, they came there too, inciting and disturbing the crowds. 17:14 Then the brothers sent Paul away to the coast at once, but Silas and Timothy remained in Berea. 17:15 Those who accompanied Paul escorted him as far as Athens, and after receiving an order for Silas and Timothy to come to him as soon as possible, they left.
1 Thess. 1:1; 2 Thess. 1:1; 1 Peter 5:12
From Paul and Silvanus and Timothy, to the church of the Thessalonians in God the Father and the Lord Jesus Christ. Grace and peace to you!
2 Thess. 1:1 From Paul and Silvanus and Timothy, to the church of the Thessalonians in God our Father and the Lord Jesus Christ.
1 Peter 5:12 Through Silvanus, whom I know to be a faithful brother, I have written to you briefly, in order to encourage you and testify that this is the true grace of God. Stand fast in it.
Acts 18:5
Now when Silas and Timothy arrived from Macedonia, Paul became wholly absorbed with proclaiming the word, testifying to the Jews that Jesus was the Christ.
2 Corinthians 1:19 & Acts 15:32
1:19 For the Son of God, Jesus Christ, the one who was proclaimed among you by us – by me and Silvanus and Timothy – was not "Yes" and "No," but it has always been "Yes" in him.
Acts 15:32 Both Judas and Silas, who were prophets themselves, encouraged and strengthened the brothers with a long speech.